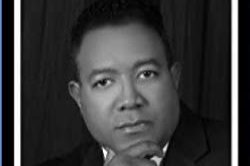 This case can easily change the way Banks lend money in low income communities across America. A group of at least 48 individuals who worked in and with Risk Management Departments at Eastern N.C. Banks, had a "secret meeting" in 2003 as James T. Webb (A Builder) employed 100's of workers, creating 1000's of short term construction jobs for low income construction craftsmen of many races and across many states. Webb had rebuilt 100's of homes in low income communities. These banks who refused to make construction loans to Webb and became angry at Webb because Webb went to private investors for the loans.
Webb paid those investors from 25% to over 100% annual interest on these $40,000 loans used to buy rebuild and sell homes for around $65,000.00. Webb would turn these deals (turnkey) sometimes within 3 months or (4 times a year) yielding over $100,000.00 net profit from each $40,000.00 loan. Some depositors were withdrawing their money from Banks who paid under 4% interest on their money,- to make loans to Webb who paid actually over 25% interest on these loans annually.
Once the Risk Management Bankers met, they circulated the email below and strategically dismantled Webb's business with a 4 tier intraconnected conspiracy referred to as C1,C2,C3 and C4; taking over 10 years to perfect; culminating in the imprisonment of Webb for DEFACTO LIFE after Webb had done over 100 Million Dollars in business within a 5 year timeframe from 2002-2007.
The Department of Justice Civil Rights Unit Criminal Investigative Division of the FBI has referred this case and acknowledged it as the "Civil Rights Banking Conspiracy". The action of the "combination" members, included; running out over 100 low income families from out of homes Webb rebuilt; organized stripping of the homes; tearing down of some homes and the burning of other homes ...to the ground. Lastly, they perfected a powerful negative media campaign against Webb until it accomplished their ultimate goal. NOW WEBB FIGHTS BACK!!! for ECONOMIC LIBERTY, JUSTICE AND FOR HIS FREEDOM. This is not the 1st Time and will not be the last time "they" do this,- if WE DO NOT BAND TOGETHER TO STOP THEM. JUST LIKE THEY BEGAN THEIR "COMBINATION" IN 2003 AGAINST WEBB THAT CAUSED AN UNCONSTITUTIONAL INDICTMENT, CONVICTION, SENTENCE LOSS OF JOBS, LOSS OF BUSINESS AND MORE.
"Their Email"
"I will hold off on closing down Webb, I will be riding out to his Boyce Mill Address this afternoon, however all the reports I get back is that he makes his investors huge profits and gets good rents for the houses that they rehab. His model appears to be successful. I will keep you posted. Our best chances on this one is to work together" NOW IT IS TIME FOR US TO WORK TOGETHER!!!; to perfect at least a 1.7 Billion Dollar Anti Trust Lawsuit against them and to gain Webb's FREEDOM so that American's low income communities can be rebuilt; 1000's of jobs and small construction businesses can return and [ACTIVE] investors can make good returns on their money again!!! ...for LENDING IN MARKETS WHERE BANKS REFUSE TO.