Isla Animals Rancho Viejo Spay & Neuter
COVID 19 Resources
For up to date and accurate information about COVID safety, visit the CDC or WHO websites.
The puppies in the picture above are the lucky ones. If we had not found them they would have lived in the streets, hungry and unwanted. They're the reason that we must do these clinics. The best way to help these pups is to keep them from being born into a life of suffering.
Isla Animals, a 501(c)3 non–profit organization, is making a difference.  We have been operating for 18 years, doing everything we can for dogs and cats in Isla Mujeres, Rancho Viejo and the Cancun area.  We're planning our
6th annual spay and neuter clinic in Rancho Viejo on November 28 - December 2, 2018
.
SPAY & NEUTER IS THE ANSWER to over population and animal suffering.  IT WOR
KS!  Check out the video of our campaign last year: 




During our 5-day campaign, we want to spay and neuter as many animals as possible. We have the expertise, tools and team ready to go.  NOW we need your help.  We can spay and/o
r neuter and animals for $20 to $30 depending on the se
x and size.  Together, your generosity and our team can make this happen.



Rancho Viejo is a very poor area. If you drive down the main street there are dogs everywhere - unwanted, underfed, unattended, and unvaccinated.  


Wounded or sick animals have no one to help them. The average life span of these dogs is 1 to 2-1/2 years. 
There is are no veterinarian clinics in the area.  Because there are so many unhealthy, unwanted dogs in the area, the general attitude towards them is different. Very rarely is a dog allowed in the house. Most people in this area do not have cars, and taxi cabs will not pick up people with dogs, therefore it's impossible to get a dog to the vet.  So we need to come to them.
The best way to save these puppies from suffering is to keep them from being born into a world where they are not wanted or cared for.
We have highly trained veterinarians and veterinarian technicians, hardworking volunteers and the experience to make these clinics happen.  Many of the volunteers have been coming for years and they pay their own expenses. What we need are the funds for supplies and medicines.  Last year we spayed and neutered 520 cats and dogs and it's making a difference. The trick is to keep hitting the same area over and over until the population is under control.  The year before we sterilized 755 animals. This year we can do even more with your help.
Walking down the main street of Rancho Viejo is an eye opener.  There are dogs everywhere.  Underfed, un-vaccinated, wounded and afraid.  Most of them give people a wide berth but it's already better than it used to be.  The local population wants help.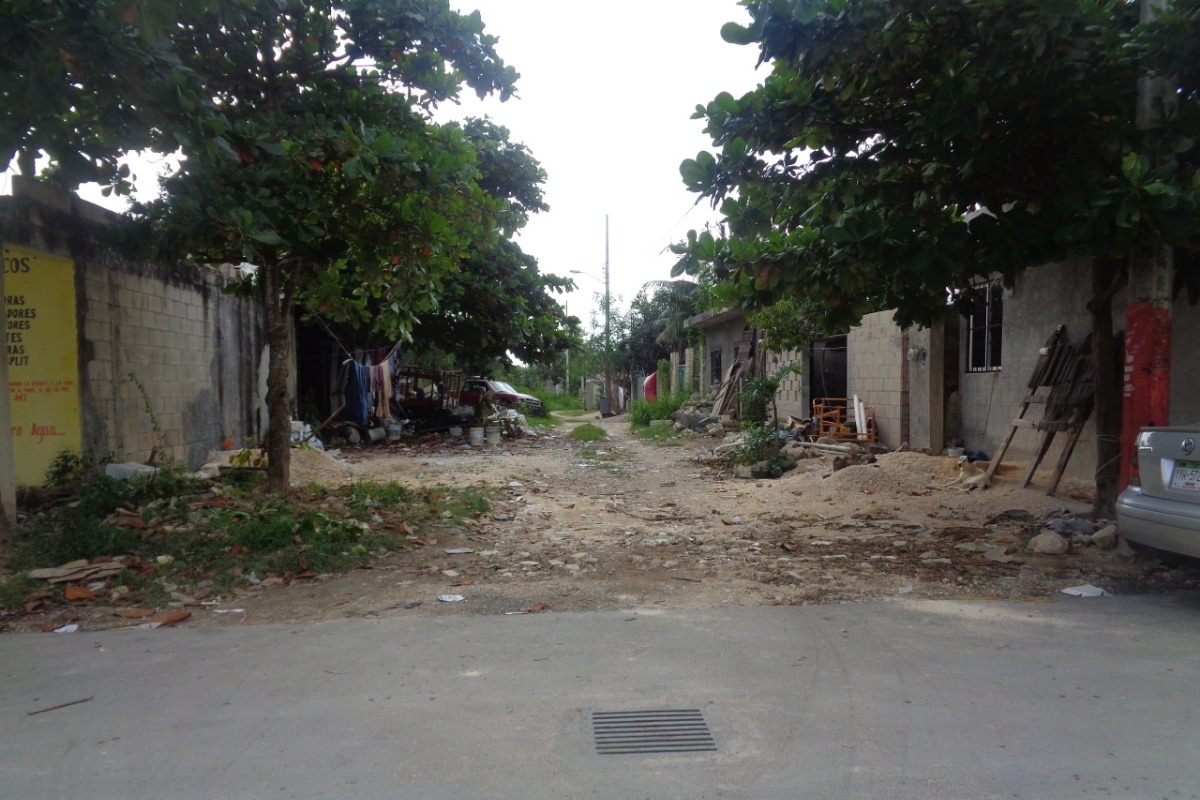 Education and Community.
You cannot have a healthy community with a street full of sick and unwanted animals. Last year we had a wonderful group of children help us for the entire week.  They learned how to care for the cats and dogs in their neighborhoods and then took the experience to school and home with them.  We went from house to house offering to pick up and return the animals, making it possible for people without cars to spay and neuter their pets.
Many people walked for miles, carrying their animals in anything that worked in search of a better life for them.
Making good use of every penny.  Isla Animals has been operating since 2001.  The advantage of this is experience and contacts.  Many wonderful people donate supplies, bringing them on their vacations to Isla Mujeres or mailing them to places in the US and Canada where we can arrange to get them to Mexico. That helps to bring the costs down.  We can spay/neuter each animal for $20 to $30 depending on size and sex. 
We are doing as much as we can with what we have available.  We receive donations of supplies, which allows us to offer these animals deworming medicine, wound treatments, skin care, and take home medicines. In many cases, during our campaign is the only time these dogs and cats receive any type of medical care during their life.
The local authorities recognizes the problem.  They help us any way they can with supplies and letting people know that we're coming. They have also generously  supplied  the space for us to house our rescue on Isla Mujeres.  
Please help us make this happen. 
Together we are making a difference and you can help!


Fundraising team: Isla Animals (3)
Trina Noakes 
Organizer
Raised 1,090 $ from 42 donations
Boulder, CO

Registered nonprofit
Donations are typically 100% tax deductible in the US.
Anna Krallis 
Team member
Raised 3,045 $ from 26 donations
Alison Sawyer Current 
Team member
Raised 755 $ from 11 donations