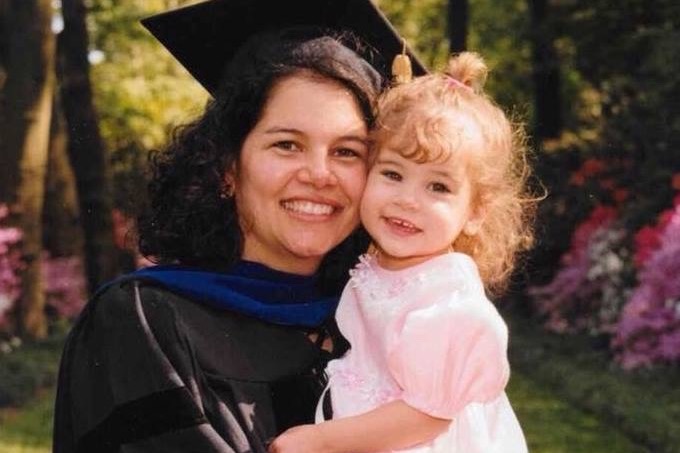 On January 9, 2020 our beloved Katerina "Katie" Prybyla was called home to God. 
Katie, the beautiful jet-setter she was, took off on an adventure through Europe for work. One of her stops along the way was Switzerland where she fell extremely ill with influenza A.  Like any of us would do, Katie tried to fight her sickness off alone in her hotel room. When she was greeted by her boyfriend a couple days later, she was so weak that he knew he needed to call an ambulance to get her the help she so desperately needed. Once in the Swiss hospital, doctors discovered that her body was struggling to fight off the flu because her organs had started to be compromised and her lungs had developed pneumonia. Despite all of the medical staff's  best efforts, Katie's body was unable to keep fighting. 
Patty, Stan, and Alix and overcome with grief. On top of their shattered hearts, they are now facing the reality of thousands and thousands of dollars in overseas medical expenses. As if that was not enough, they also have to get back home to the USA and prepare a proper burial for their baby.  
Please help us relieve some of the added stress the Prybyla family is facing through this extremely difficult time.  Every dollar counts and I know it would mean the world to our entire family if you could help in any way. The contribution of sharing this page would be very helpful as well. 
Katie was a light. Her bubbly personality made her the life of the party. She was loved by so many and will be greatly missed by all. 

We are all broken. This loss has shaken our entire family to its core. Please keep us all in your thoughts and prayers, especially Stan, Patty, and Alix, as well as Katie's love, Carlos, who stayed by her side till the end. Thank you. 
Sincerely- Jacque Hayes (niece to Patrice and Stan) 

**please note the following donations will go directly to Stan and Patrice Prybyla to spend on medical bills and funeral costs, which may include transporting Katie back home.***