Hurricane Harvey Recovery!
~ * THANK YOU GUYS FOR ALL YOUR SUPPORT! The more we can raise the more days/jobs they can stay to help!!!
( UPDATE: Team is currently in Victoria, Texas. ) 
We are a family owned and operated tree service & landscaping company in Fort Worth, TX. Our name is Price & Erika Pitstick.
We are devasted to see all the damage that hurricane Harvey has caused in Houston and other affected areas. 
Our company specializes in removing trees of any size, but we are going with a mindset to do WHATEVER needs to be done to help those in need. Potentially we will have jobs covered by insurance companies, but we want to have this fund to provide services for those that DO NOT have insurance or can't afford an emergency-hazardous tree removal. We are already planning to donate as much as our time and services as possible but we can't do it alone. 
We have all the equipment necessary and the employees available to help. We have daily operation costs ($1000-$1,400+  per day) such as gas for (vehicles, chainsaws, chipper, mini skidsteer), replacements for chainsaw chains , equipment maintenance, insurance, dump runs, and payroll  for our employees. We will also need to find a place where we can all stay while we are there. 
We will be taking a team  who would love to volunteer, but financially they can't. They need their weekly check to support their families. Specially while they are gone.
Our team will consist of 2 diesel trucks, a large chipper, a mini skidsteer, and a large dump trailer along with a dozen chainsaws.
We are trying to partner with 2 other small tree services to carryvan down there together with as much equipment as we can bring to help those in need.  
Please pray for us as we go and also consider helping us fund this operation! We will be trying to update our supporters with pictures & videos of our trip!  
Other ways you can help: water bottles & can food donation.
<3
- Price & Erika Pitstick - (Owners)
For more information on who we are please look at our website below:
www.pricerighttrees.com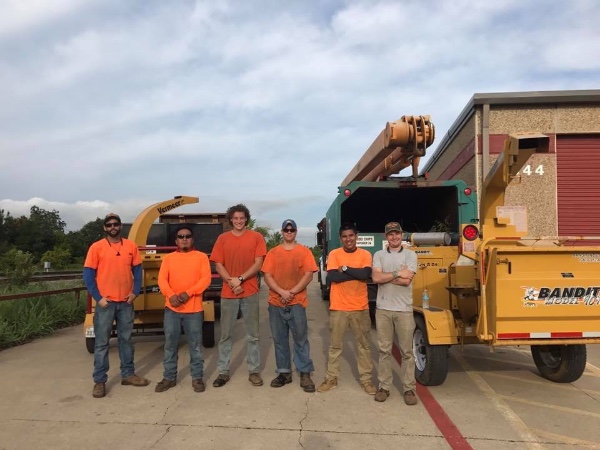 Organizer