HARVEY RELIEF FUND FOR DAVID GOMEZ
BLESSINGS, EVERYONE!

AS I AM SURE EVERYONE HAS SEEN THE DEVASTATION IN TEXAS AND LOUISIANA FROM HURRICANE HARVEY, IT APPEARS THAT HOUSTON IS GETTING THE MOST MEDIA COVERAGE. OUR PRAYERS GO OUT TO ALL OF THE VICTIMS OF THIS HORRIFIC STORM! HOWEVER, VERY LITTLE HAS BEEN REPORTED ABOUT THE VICTIMS OF ROCKPORT, WHERE HARVEY MADE HIS DIRECT HIT. FROM WHAT I HAVE GATHERED, MOST OF THE MONEY THAT HAS BEEN DONATED IS GOING TO THE PEOPLE OF HOUSTON.

MY NAME IS BONNIE LOGAN.  I LIVE IN ABBEVILLE, LA, AND HAVE BEEN VERY GOOD FRIENDS OF   DAVID GOMEZ FOR ABOUT 30 YEARS. WHO HAS RESIDED IN ROCKPORT, TEXAS.  DUE TO A DECLINE IN THE OILFIELD, HE HAS BEEN OUT OF WORK FOR QUITE SOME TIME, NOW, AND HAD NO INSURANCE ON HIS HOME. DURING THE STORM, HE, THANKFULLY, EVACUATED AND WAS HEARING THAT HE LOST HIS HOME, YET NOTHING COULD BE VERIFIED AT THE TIME. UPON HIS RETURN, HE WAS INITIALLY EXCITED TO DISCOVER THAT HIS HOUSE SEEMED TO BE INTACT. HOWEVER, ONCE HE WAS ABLE TO FULLY ASSESS THE DAMAGE, HE FOUND THAT IT IS VIRTUALLY A TOTAL LOSS. HE HAS ALREADY MET WITH THE REPRESENTATIVE OF FEMA, WHO HAS OFFERED A MERE SMIDGEN OF WHAT HE WILL NEED TO REBUILD, MUCH LESS BUY ANOTHER HOUSE. THE MAJORITY OF THE CONTENTS HAVE ALSO BEEN DESTROYED BY THE FLOODING.

THEREFORE, I AM ASKING FOR WHATEVER HELP YOU CAN PROVIDE WHICH WILL BE USED FOR REBUILDING. I CANNOT EVEN IMAGINE WHAT HE AND SO MANY OTHERS WHO HAVE BECOME VICTIMS ARE GOING THROUGH, AND FEEL SO VERY BLESSED TO HAVE BEEN SPARED! NO DONATION IS TOO SMALL, AS THE LITTLE ONES DO ADD UP. SO, IF YOU ARE ABLE TO HELP DAVID IN THIS TIME OF NEED, I KNOW HE WOULD GREATLY APPRECIATE IT!

THANK YOU, AND GOD BLESS!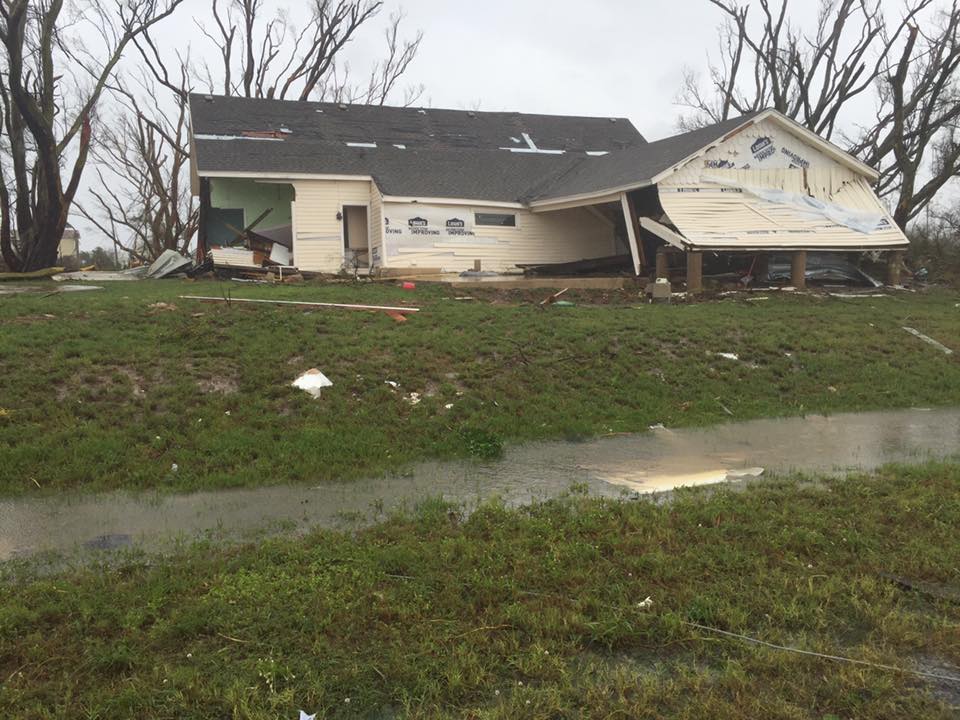 Organizer and beneficiary