Stop Europes biggest avocado monoculture
VERSÃO PORTUGUESA  EM BAIXO
To our supporters and friends,
we live in the beautiful Algarve, a place for sunny vacations, to enjoy nature, amazing beaches and our good food.
But behind the beautiful vacation adverts...
OUR ECOSYSTEM IN HERE IS BEING DESTROYED !! Help us to stop it!
Since 2014 Europe's largest avocado monoculture was planted where natural landscapes used to prevail.
Today more than 3,5 MILLION LITERS of water are being used to water 50.000 AVOCADO TREES on more than 200 HECTARES of land (bought by two different companies)!
This happens EVERY SINGLE DAY in our neighbourhood - where the rivers and wells run dry in times of nearly no rainfall. 
What will happen if one day we run out of water?
We - a group of concerned citizens - are working together to stop the destruction of our ecosystem, to protect our livelihoods and public health and to ensure a sustainable future for all of us and future generations. 
We cannot count on the authorities to implement our goals, so we created a non-profit association called "Regenerarte - Associação de Protecção e Regeneração dos Ecossistemas".
This way we have more impact onto the responsible departments and in a possible court case.
To be able to continue our work we need your support! 
Please help us to stop the destruction of nature by donating to this cause!
Every Euro counts so we can make a difference and fight for a healthy ecosystem and become a successful example of a community which stands up for its' rights against profit-oriented companies that are breaking laws, and either corrupting or threatening the authorities and citizens to increase their profits.
Please donate and share this campaign on e-mail and social media!
THANK YOU!
Stay healthy and happy :)
Full of hope, from the south of Europe,
the Regenerarte Association
----------------------------------------------------------------------------------
Some more detailed information...
Silently the biggest avocado monoculture in Europe was started in 2014. A group of concerned citizens tried to start a dialogue with the companies and local politicians to no avail.
Unfortunately, money seems to weigh more than the health of our community and our aquifer.
Approximately 200 hectares  have been completely cleared of all original plants, including protected species. 
Public roads have been changed without permission. Construction of a storage hall began without permission. 
The plants are watered through boreholes that suck 3,5 million liters of water every single day out of our aquifer (natural groundwater storage) while the authorities do no longer give permission for new boreholes to small farmers. 
They even start limiting the access to public water sources for farmers as there is not enough rainfall. Our wells and rivers are dry. 
These huge monocultures have been planted in areas that are already suffering from different other implementations such as golf courses which cause deforestation and high water consumption.
Our soil is dry and hard. Our aquifer which is meant to keep our ecosystem alive and to provide water for farmers and private households is getting lower and lower every minute. 
The water around the monocultures was tested and shown to have 50 times more Glyphosate than the maximum amount per liter recommended by the EU.
The responsible authorities have not taken the necessary measurements to make sure the two massive companies are following the laws. 
Even an embargo set by the authorities (to stop planting until an environmental impact study has been done)  was completely ignored. 
After lot of research, a group of residents from the Barão de São João area founded a non-profit association called "Regenerarte" on February 20, 2020.
Our goal is the protection and regeneration of our ecosystem through an environmental impact study, prevention of further expansion of the monoculture, control and payment over the amount of water that is used, and control/ stop the use of Herbicides.
Our lawyer, who is also interested in protecting the environment, is willing to bring our case regarding the destruction of our local ecosystem by those two companies to court. The expected costs of the lawsuit are 8.000€.
We cannot count on the authorities to implement our goals!
If we do not act now, one day we will run out of water and our lands will be full of poison. These companies will be able to take their money-filled suitcases and move to a new place to start from scratch.
But we, the people that live here, will be left with all the problems that big monocultures create.
We need to take action before it is too late!
With your help, we can make a difference!
Thank you! 
-----------------------------------------------------------------------------------
VERSÃO PORTUGUÊSA
Aos nossos apoiantes e amigos,
Vivemos no lindo Algarve; um lugar ao sol para fazer férias, para desfrutar da natureza, praias incríveis e boa comida.
Mas por trás dos belos anúncios de férias ...
O NOSSO ECOSSISTEMA ESTÁ A SER DESTRUÍDO !! Ajude-nos a parar isto!
Desde 2014, foi plantada a maior monocultura de abacate da Europa, onde prevaleciam ainda paisagens naturais.
Hoje, mais de 3,5 MILHÕES DE LITROS de água estão sendo usados para regar 50.000 ÁRVORES DE ABACATE em mais de 200 HECTARES de terra (comprada por duas empresas).
Isso acontece todos os dias na nossa região - onde os rios e poços secam em épocas sem praticamente nenhuma chuva.
O que acontecerá se um dia ficarmos sem água?
Nós - um grupo de cidadãos preocupados – estamos a trabalhar juntos para impedir a destruição do nosso ecossistema, proteger os nossos meios de subsistência e saúde pública e garantir um futuro sustentável para todos e para as gerações futuras.
Como não podemos contar com as autoridades para cumprir os nossos objectivos, criamos uma associação sem fins lucrativos chamada "REGENERARTE - Associação de Protecção e Regeneração de Ecossistemas". 
Desta forma teremos um maior impacto nos departamentos responsáveis e num possível processo judicial.
Para poder continuar nosso trabalho, precisamos do seu apoio!
Por favor, ajude-nos a parar a destruição da natureza doando para essa causa!
Cada euro conta para que possamos fazer a diferença e lutar por um ecossistema saudável e tornar-nos um exemplo de sucesso de uma comunidade que defende os seus direitos contra empresas com fins lucrativos que violam leis e corrompem ou ameaçam as autoridades e os cidadãos para aumentar os seus lucros.
Doe e partilhe esta campanha via e-mail e através das redes sociais!
OBRIGADO!
Mantenha-se saudável e feliz :)
Com esperança, do sul da Europa,
A Associação REGENERARTE
------------------------------------------------------------------------------------
Algumas informações mais detalhadas ...
Silenciosamente, a maior monocultura de abacate da Europa foi iniciada em 2014. Um grupo de cidadãos preocupados tentou iniciar um diálogo com empresas e políticos locais sem sucesso.
Infelizmente, o dinheiro parece pesar mais do que a saúde da nossa comunidade e o nosso aquífero.
Aproximadamente 200 hectares foram completamente limpos de todas a vegetação autóctone, incluindo espécies protegidas.
As vias públicas foram alteradas sem permissão. A construção de um armazém começou sem permissão.
As plantas são regadas por furos que extraem 3,5 milhões de litros de água todos os dias do nosso aquífero (armazenamento natural de águas subterrâneas), enquanto as autoridades não dão mais permissão para novos furos a pequenos agricultores.
Começaram inclusive a limitar o acesso a águas públicas para pequenos agricultores, pois a chuva não é suficiente. Os nossos poços e rios estão secos.
Estas enormes monoculturas foram plantadas em áreas que já sofrem com outros empreendimentos, como campos de golfe, que causam desflorestação e altos níveis de consumo de água.
O nosso solo está seco e duro. O nosso aquífero, destinado a manter vivo o nosso ecossistema e a fornecer água para agricultores locais e famílias, está a ficar mais baixo a cada minuto que passa.
A água ao redor das monoculturas foi testada e demonstrou ter 50 vezes mais glifosato do que a quantidade máxima por litro recomendada pela UE.
As autoridades responsáveis ​não tomaram as medidas necessárias para garantir que as duas grandes empresas estejam a cumprir as lei.
Até um embargo estabelecido pelas autoridades (para interromper o plantio até que um estudo de impacto ambiental seja realizado) foi completamente ignorado.
Após muita pesquisa, um grupo de moradores da região de Barão de São João fundou uma associação sem fins lucrativos - "REGENERARTE" - a 20 de Fevereiro de 2020.
O nosso objectivo é proteger e regenerar o nosso ecossistema através de um  estudo de impacto ambiental, da prevenção de uma maior expansão das monoculturas, a regulamentação e pagamento da quantidade de água utilizada e regulamentação/interrupção do uso de herbicidas.
O nosso advogado, também interessado em proteger o meio ambiente, está disposto a levar o nosso caso relacionado com a destruição do nosso ecossistema local por estas duas empresas, a tribunal. Os custos esperados do processo são cerca de 8.000 €.
Não podemos contar com as autoridades para concretizar os nossos objectivos!
Se não agirmos já, vamos ficar sem água e as nossas terras ficarão envenenadas. Estas empresas poderão levar as suas malas cheias de dinheiro e mudar para um novo local para começar do zero.
Mas nós, as pessoas que moramos aqui, ficaremos com todos os problemas que as grandes monoculturas criam.
Precisamos agir antes que seja tarde demais!
Com a sua ajuda, podemos fazer a diferença!
Obrigado!
one of the properties 
uma das prioridades 
all existing  trees have been cut
todas as árvores existentes são cortadas
one of the properties after the land has been cleaned
uma das prioridades após o terreno ser limpo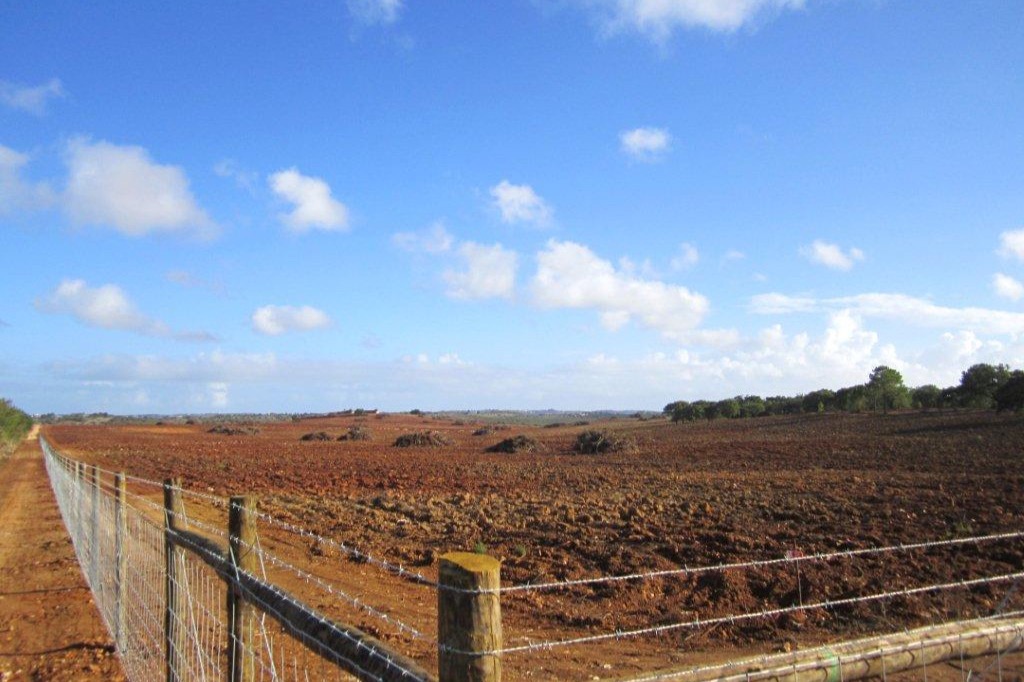 a part of the property cleaned from its' original flora
uma parte da terra após a remoção da sua flora original
young avocado trees
abacateiros jovens
the flora around the trees after the use of Glyphosate
a flora ao redor das árvores após o uso de glifosato
the plots bought and transformed into monocultures are located next to a golf course
as parcelas de terreno compradas e transformadas em monoculturas estão localizadas ao lado de um campo de golfe
this is us, the founding members of the "RegenerArte" association
estes somos nós, os membros fundadores da associação Regenerarte

Fundraising team: Regenerarte (8)
Association Regenerarte
Organizer
Raised 1.793 € from 35 donations
Barão de São João, Ribeira Brava, Portugal
Carl Zimmerling
Team member
Raised 357 € from 13 donations
Maximilian Eule
Team member
Raised 190 € from 1 donation
Annette Klasen
Team member
Raised 20 € from 1 donation
Alicja Gladysz
Team member
See all