Finding Hope in Mental Illness
Raising money for Keegan's road to recovery:
Our brother Keegan is a truly amazing spirit. If you've ever met him, you know that he is unique in every way. Keegan is one of those who touches your soul and will never be forgotten.
Ever since he was little, his concern has always been about everyone else's wellbeing, while putting his own needs, desires and anxiety aside. Keegan has an innate ability to make friends and cultivate relationships with even the most bashful of people.
Keegan believes in people. He is a humanitarian and human rights activist, with a passion for global health. He traveled to Kenya on his own dime at the ripe age of 19, where he worked in a hospital and helped build a school for the Maasai tribe. He has dreams of going to medical school and changing the world.
Our brother has an amazing mind and a huge heart, which is why we want to give him the best possible care. We know he has so much to offer this world, and with your help, we will see the difference he can make.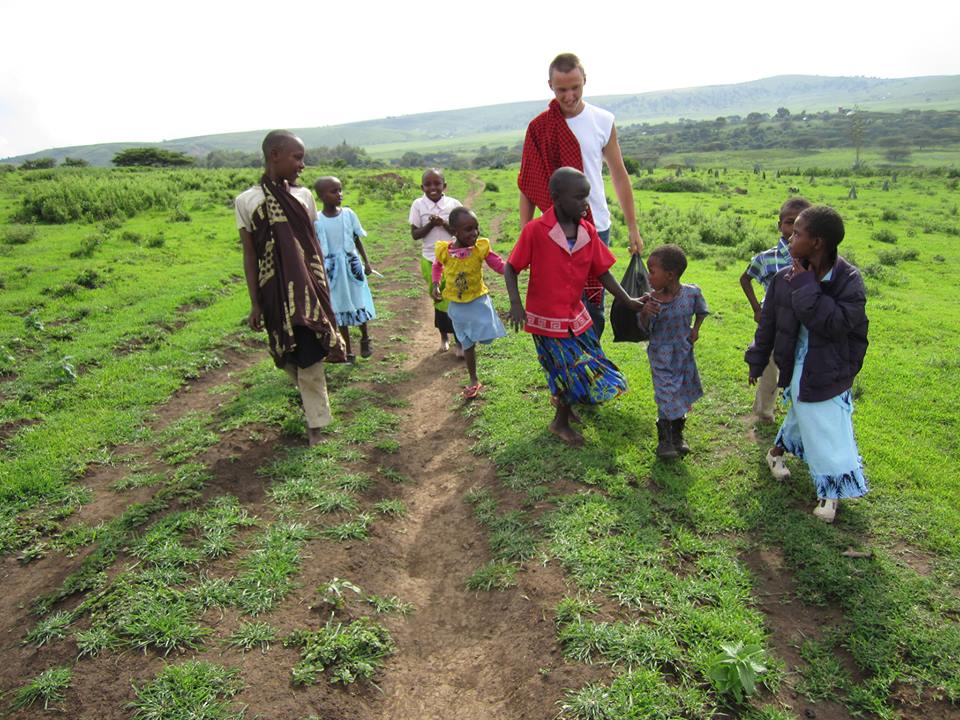 This has honestly been incredibly difficult starting a gofundme page as we are a very proud, stubborn family, and have never asked for handouts.  We are hardworking and have always been capable of taking care of our own, until now. We have exhausted all of our options and are now reaching out to you for help.
Any type of assistance, whether it's monetary, thoughts, prayers, or support are greatly appreciated.Keegan's story:

Our brother suffers from crippling anxiety and severe depression. He has fought and tried to manage these diseases for the entirety of his young adult life, but over the past few years, it became a losing battle.
If you haven't struggled with mental illness, it's hard, maybe impossible to understand how debilitating and insidious it is. You don't see the battle that's raging inside, and you don't get to see how much each small task becomes an enormous effort. You don't see the loss of hope that things could ever get better.
We didn't understand it at all.
"Maybe you could try this?"
"Why can't you just get over it?" "It's not that hard, once you get moving."
For Keegan, the picture was further complicated by Lyme disease and chronic illness, which manifested as muscle and joint pain, gastrointestinal complications, and excruciating migraines. It was easy to latch on to these symptoms as the "real problem," and ignore the rest.
It was easy to pretend that, if we found the right medication, our brother wasn't drowning.
On it went, through years of psychiatrists, psychologists, doctors, and therapists.
He was put through the wringer with constant medication changes. Anti-depressants, mood stabilizers, amphetamines, opiates, SSRI's, tranquilizers, hypnotics, and sedatives, they prescribed them all. Most made him sick to his stomach, and caused rashes, migraines, and mouth sores. Yet they still left him feeling numb and broken.
It reached a breaking point. Last year, my brother told us that he lost hope. He said that he was an anomaly, a freak that would suffer for the rest of his life.
Keegan became a danger to himself. The thought of reprieve from the oppressing self-destructive thoughts, the aches, the pains, the mental and physical exhaustion had Keegan spiraling and reckless.
We were lucky. Instead of the worst-case scenario, our brother was admitted to an acute mental health facility, and kept safe. But this was no answer. Our optimism faded as a repeat hospitalization occurred just a few months later.
It was another vicious cycle, and the care he received was unprogressive and monotonous. It kept him safe, but it wasn't helping him heal.
Our brother, who we love so much, was still trapped in hell. Faced with the reality that life at home was unsafe, and life in an acute behavioral health hospital was unsustainable, we had to make a very difficult decision.
We chose to change the story.
We chose to give my brother the best possible chance at life.
This year, on Keegan's birthday, he enrolled at a residential treatment program that focuses on healing the entire person, and giving them a safe and supportive environment in which to work on the effects and impacts of a mental health diagnosis. This program is the beginning of at least a year of intensive therapy, emotional stabilization, and medical management intended to give my brother his life back.
And, it's been working.
Keegan is now down to only one medication, he is learning to understand and manage his mental state, and is finally starting to experience life the way it was meant to be, with emotion. He is discovering himself and establishing confidence so that when he graduates from his program, he is going to follow his dreams and make a difference in this world.
So why do we need help, with our happy ending within reach?
Living with mental illness is expensive. The program that is saving my brother's life will cost us $110,000. We have some insurance, but nearly all providers are out of network, and the reimbursement rates are about 20% of that total. Not to mention the medical bills from doctors' visits and hospital stays over the past years that are still rolling in.
You might think that this sounds ridiculous, but ask yourself this:
How much is a life worth?
Anyone who has lost someone they love will tell you the answer.
Mental illness is incredibly isolating. There is so much stigma, so much shame, and so much isolation. We are all too willing to dismiss it, or at least think to ourselves, "Glad that's not me."
It is far too easy to let others suffer alone.
The burden of mental illness can be shared, and those who feel its weight are not doomed to bear it alone.
I will share it with my brother, my sisters, my parents, my family, and my brother's friends.
We will share it with you.
We are now asking for donations because our debt is crippling. As I stated before, we have financially exhausted all our other options. Our mother, who is amazing in every way, is struggling with the majority of the costs of Keegan's care. She works 7 days a week picking up any job she can while still maintaining her massage therapy business.
Our Mom gives so much to those around her; she helps others by reducing their pain, allowing relaxation and comfort in their lives, yet she has very little in hers. She doesn't own a house; she can't afford a vacation. These days, she's sleeping very little, if at all. Her only concern right now is making sure that my brother gets the best care possible.
Our uncle has gone so far as to take out a second mortgage to help us pay for Keegan's care. We are saving every penny we can to contribute. We are all helping where we can, but it's not enough.
We have scraped by at this point, but now there are no more funds to tap into. We are faced with the reality that everything up to this point may be for not if we can't continue with Keegan's program.
We are not asking you for donations simply to relieve the burden on our family (though believe me, that matters). We are also asking you to reach out, wherever you are, with a word, a prayer, a small act of kindness for anyone you know who is suffering. To anyone that is alone. We ask you to feed that small flame of hope that things can get better, will get better, and that the darkness isn't all there is to believe in.
Keegan is my world, my best friend, my confidant, and my smarter half. Witnessing him spiral out of control, losing his love for life, and not being able to help him in any way was agonizing. It seemed there was nothing any of us could do to ease his pain, to give him some sort of relief, to help him find hope. The past couple years have been riddled with the fear of receiving a phone call stating that my brother gave up, that Keegan was no longer with us. I have played that scenario out in my head so many times, and each time I end up an emotional wreck, usually becoming physically sick. If I lost Keegan, I would be lost too. However, each day I have more and more hope that he is well on his way to recovery. Though his battle with mental illness will be life long, he will develop the tools he needs to manage them, and teach others that there is light at the end of the tunnel.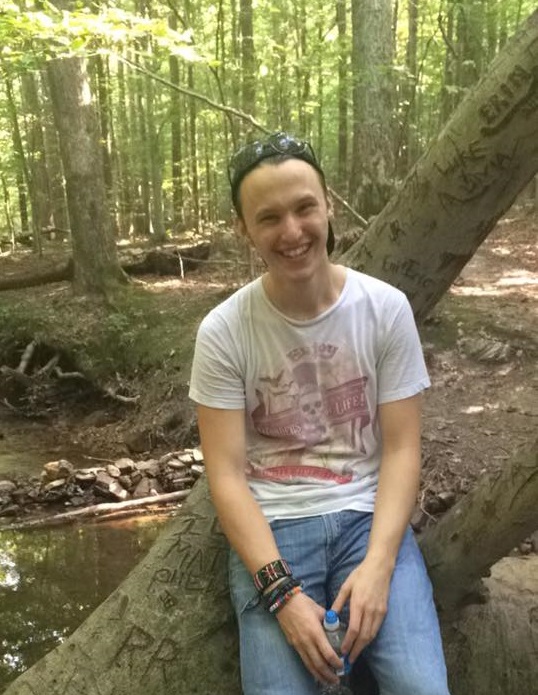 "You wake up every morning to fight the same demons that left you so tired the night before, and that, my love, is bravery." 
Thank you for the time you have taken to read this, and for your consideration. Every donation is so greatly appreciated, even if it's a simple prayer, a share or even positive thought sent in our direction.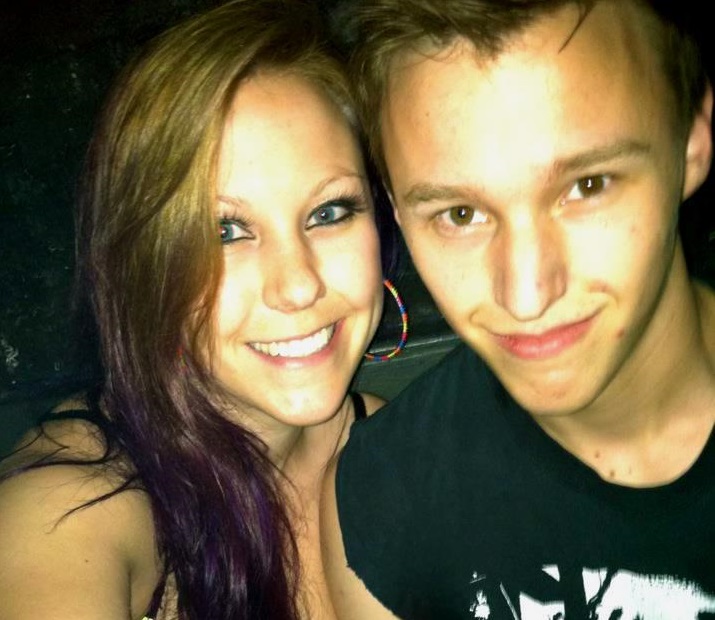 Organizer and beneficiary
#1 fundraising platform

More people start fundraisers on GoFundMe than on any other platform. Learn more

GoFundMe Guarantee

In the rare case something isn't right, we will work with you to determine if misuse occurred. Learn more

Expert advice

Contact us with your questions and we'll answer, day or night. Learn more