Holy Smokes! Help Save Double M Barbcue
This fundraising campaign is to benefit
Joe Pena
, the owner and Pitmaster of
Double M Barbeque
and will help him to purchase a used engine for his Toyota 4Runner that he uses to tow his smoker.
I have known Joe (he's Joey to me) for 40 years and he is my best friend. Through the years his friendship has been invaluable to me. Joey is always there to lend a hand to help others and right now
he needs our help
. 
Joe has worked tirelessly to make his dream of becoming a purveyor of
good 'ol Texas barbeque
come true and he has amassed a very loyal following that would all tell you that, "
Joe's barbeque is the dadgum BEST!"


Recently, the Toyota 4Runner that Joe pulls his
big 'ol
Lang Smoker
behind went kaput. No warning, she just failed him. He has been told that he will need a new engine and has a friend who will help him find and install a used engine. Now all he needs is your loving and charitable donation of funds to help make this purchase happen. All donated funds will go to the purchase and refurbishment parts of this replacement engine.
For the next couple of weeks, Joe has a friend with a vehicle that they will loan him so that he can keep vending his delicious Texas barbeque. (
See how many people love this guy!
) Once an engine is found, he needs to have the funds available to purchase it, so time is of the essence. Every little bit helps, no donation is too small and I know it would mean the world to him and his family. Also, if ya'd please, share Joey's campaign to help him reach his goal and continue to pursue his barbeque dream.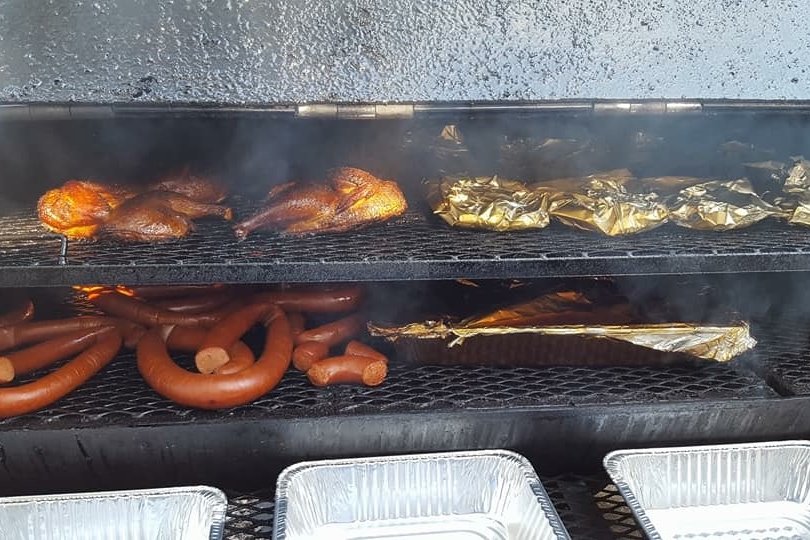 langbbqsmokers.com 
#bestfriends #langsmokers #langbbqsmokers #texasbarbeque #texasbbq #meatcandy #doublembbq #doublembarbeque #hitchinmygetalong #joecool #oakhighlandsbrewery #meatmaster #texasbrisket #brisket #smokedbrisket #texasstylebbq #bestintexas 

Fundraising team: The Meat Master Fanatics (4)