Claire & Charlotte our Miracles
My husband and I would like to raise some funds to help cover the many hospital expenses that are accumulating for our sweet identical baby girls. Our sweet babies were born at 25 weeks (October 5th 2014) and weighed just over 1 pound. We named them Claire and Charlotte Zherebnenko. They are so beautiful and strong, and with the Lords help, they have been fighting through surgeries, bleeding, breathing issues and lots of pain. They are now 7 months and we praise The Lord for every moment we get to spend with them. We were not planning on opening up a page to ask for help, but we have met so many wonderful people, mothers who have gone through similar situations and have encouraged us to open up a fund account. We were hesitant but decided to give it a try. We recieve hospitals bills every day in the mail and the 45-50 min drive every day to OHSU is getting harder and harder. To make things even more difficult, doctors tell us that both girls have a high chance of being disabled. But we have a mighty God and so we have hope! Charlotte was given 2% out of 100% chance of survival and yet she still lives! We continue to pray and lean on The Lord for strength and wisdom through this difficult journey
If you'd like to know more info about our little journey with our preemies, follow our Instagram page for more details on Claire & Charlotte! We hope you have been touched and fall in love with our little angles just as we have!
Charlotte after her head surgery.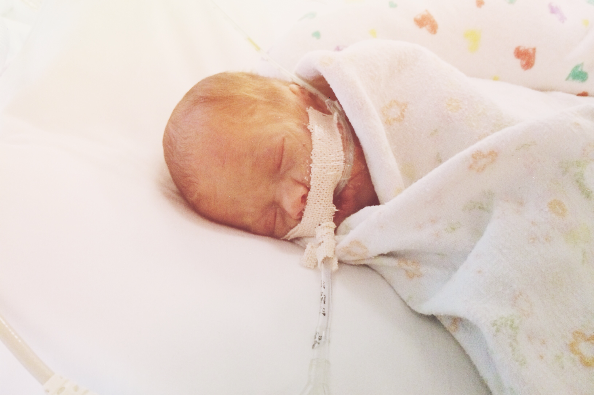 Claire a few weeks after birth .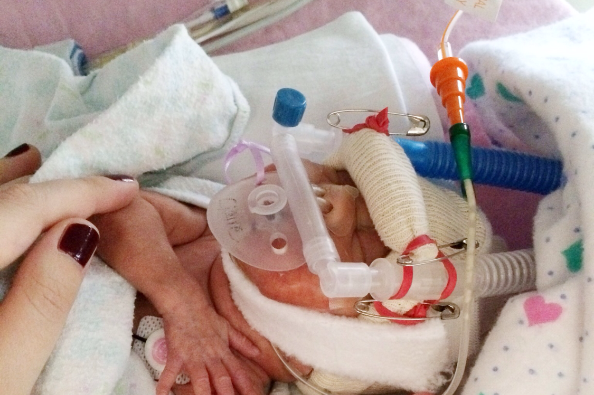 Claire about a week ago, enjoying her pacifier.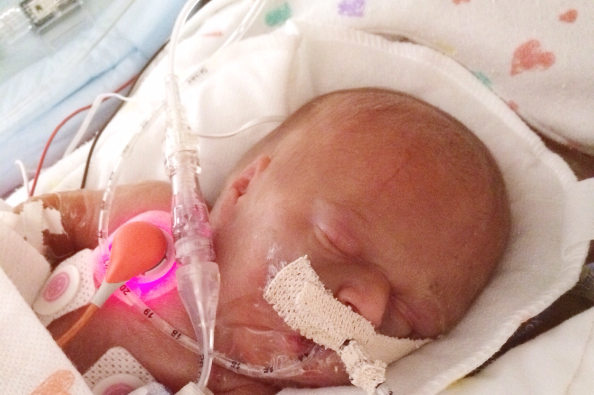 Charlotte a few weeks after birth .