Henry's Liver Shunt Surgery
We adopted our sweet little bubby Henry and his brother Norman at the beginning of July and immediately started noticing some concerning behaviors with Henry. When he met him, he was a sweet ball of energy who loved socializing. A couple of weeks into adopting him, we became concerned with how lethargic and dull he seemed.
After a blood test, a bile acid test and an ultrasound, Henry has been diagnosed with an extra-hepatic portosystemic liver shunt. A shunt is an extra blood vessel in his system that creates a bypass around his liver, meaning that only a small portion of his blood is actually being filtered through his liver properly. Unfortunately, surgery has become Henry's best option. The surgeon is optimistic that by placing a constrictor around the extra blood vessel, he will regain normal blood flow. 
These funds will go directly towards Henry's surgery and post-op treatments. He will have to stay in the hospital for a few days as it is common for cats to experience seizures after this kind of operation. 
The amount we are hoping to raise covers the surgery itself as well as pre/post op. treatments (medications, ultrasounds, CT scans, follow-up appointments, etc).
We know it's a lot of money. We had no idea how expensive veterinary costs could be and how quickly these costs are coming at us. We've already invested almost $1,500 in determining what the issue is. We were fully prepared to take very good care of these two kitties (trust me, they are spoiled) but this has thrown us a bit of a curveball. We so, so appreciate any and all donations (more than you know). 
We are super hopeful that this surgery will be successful and that Henry can start gaining weight in order to be a big snuggly kitty. Norman needs a buddy to play with again! 
Thank you for loving our Henry as much as we do! We know you all saw something very special in him when he was being fostered by Cindy and we want the chance to get to spend a long life with this ball of cuteness. 
Norman thanks you too. He loves his little brother! 
I've also attached a copy of Henry's estimates for surgery (we were told to expect the high estimate since he's experiencing symptoms so young and many cats experience seizures after this surgery). They do not include any post-operative care and a CT scan that he will most likely have to have on the day of surgery. You are all so incredible <3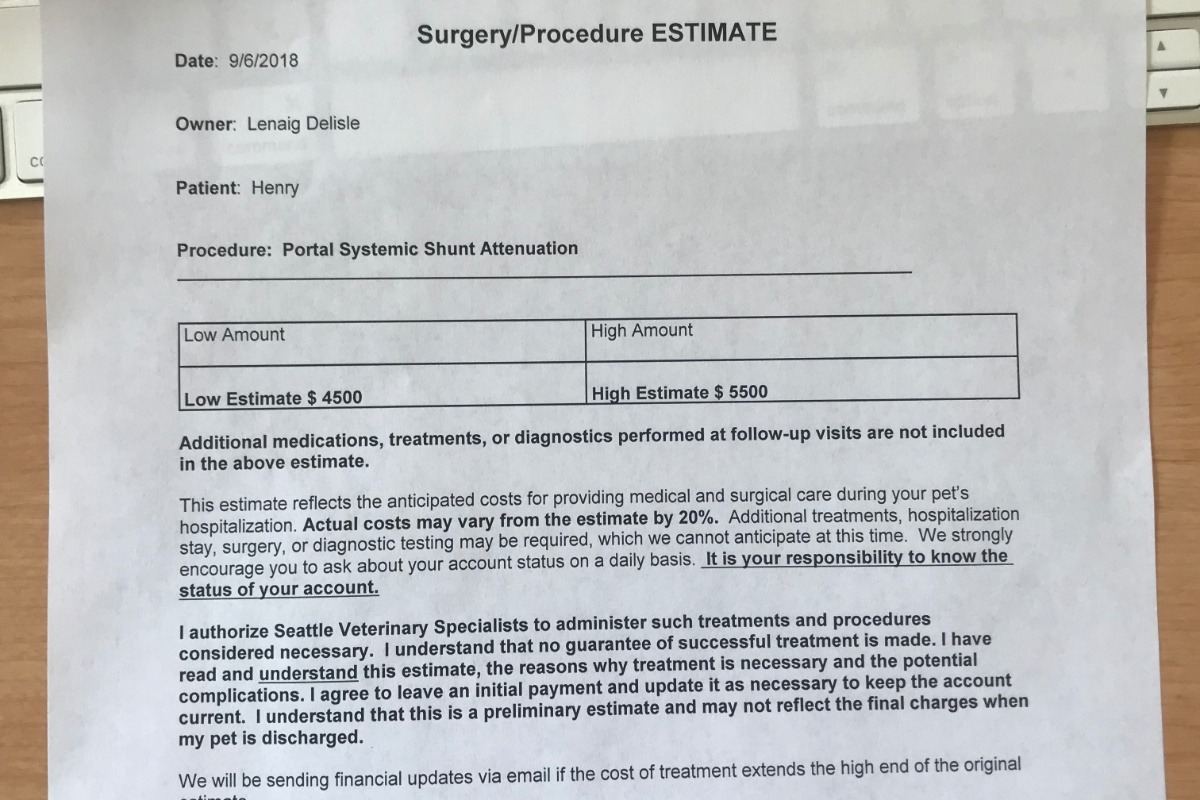 Organizer