Help Karena get back her smile & speech
Hi Wellesley Gayle here, proud dad of Karena Gayle. 

Karena is an amazing daughter, full of love and life, friendly and brilliant.
In fact, in terms of education, she has always maintained top performance. Except one year, she has always placed first in her classes since kindergarten (valedictorian then)!
Receiving several awards and trophies!


These include the literacy queen, spelling champion and reading marathon champion.

And she is not just a book worm, she is highly rounded, involving greatly in drama, speech, dance etc, for her school - helping her grade and school to win many titles from various inter and intra parish competitions.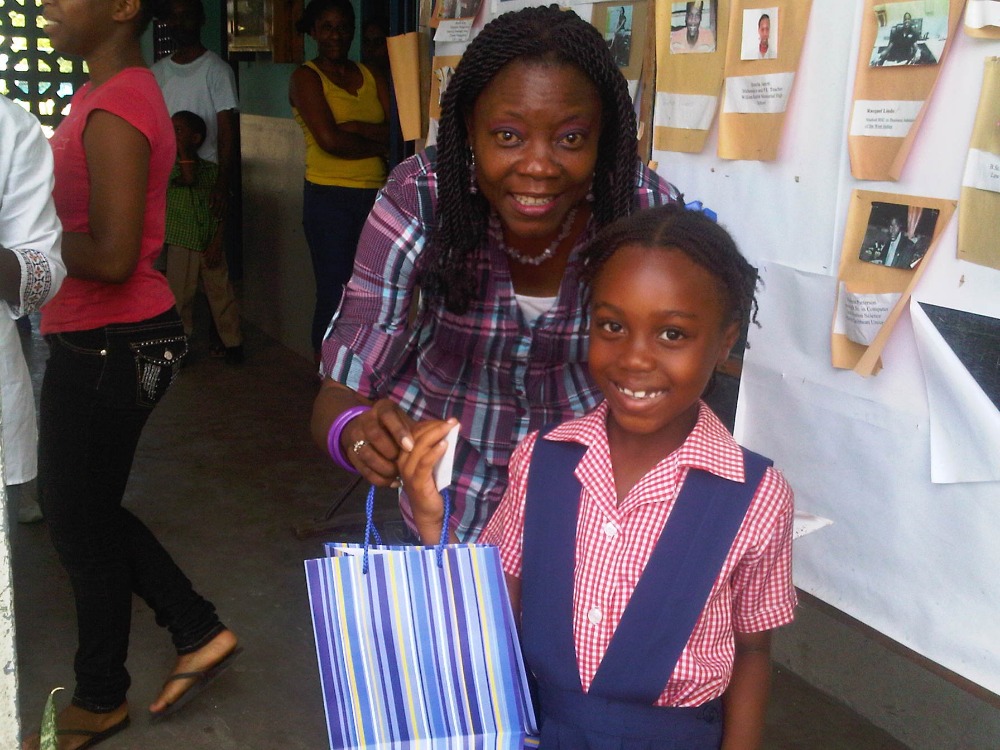 She is also deep in church activities.

The link below shows her winning gold medal performance for our church in an all island youth competition:
https://www.facebook.com/photo.php?v=392961350840634&set=vb.100003803181623&type=3&theater
You may even google her name (Karena Gayle Jamaica) and you'll likely find her doing other poems - and still just age 9.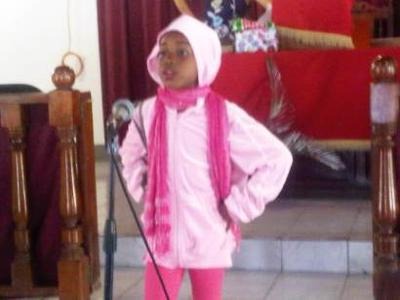 At this time, however, her speech (and smile) is, and becoming more, challenged as the days progress.
This is because of what the orthodontist said is severe overcrowding of teeth - basically too much teeth for her small mouth.
The pictures are not very appealing, so I decided not to post them.
Update: According to the oral surgeon, as part of the process, she will need to remove 9 teeth!
We had a small concern about it from early, but never really worried too much. This was until we saw the pics and xray results last week - apparently, there are a number of other baby ones coming up!
But as you can image, it is also starting to impede her speech, her smile, her confidence and her face.
Thankfully though, they assured us that she can regain all that.
They have prescribed oral surgery and orthodontics (removing and shifting of teeth to make space etc + and use of braces to keep them in line).

But the cost is phenomenal for us (9,360.00 USD, that is just over 1 million JMD) ... so I need your help.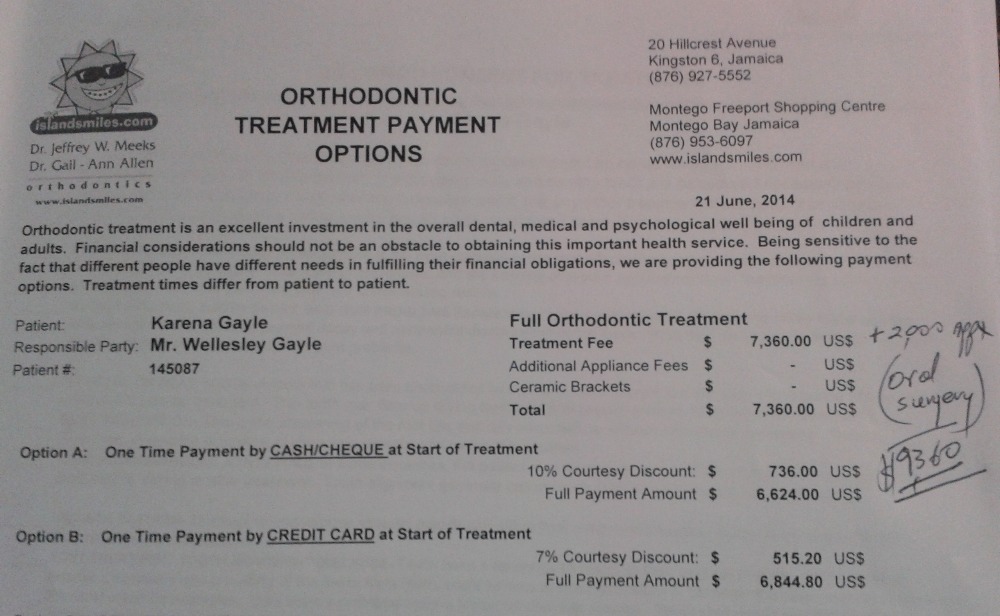 If anyone deserves to regain herself, it is Karena, and she has an exciting future, I believe so - and I know you do.

God bless you and thank you for hearing, heping and sharing Karena (Leah's) story.
Click Here To Contribute

Warmest Regards,
Wellesley and family.
P.S.  Please don't feel that a $5, $10 or $20 is too small, that is YOUR gift, and will be much appreciated.
Organizer