We filmed Nance + Sydney in New York City! It was initially supposed to be for a 48 hour film project, but we wanted to take it further.

When we were filming, we had several problems with our audio equipment . We were contending with New York City traffic, at one of the busiest parks, that also featured a loud band. Needless to say, while the story turned out great, the sound quality suffered.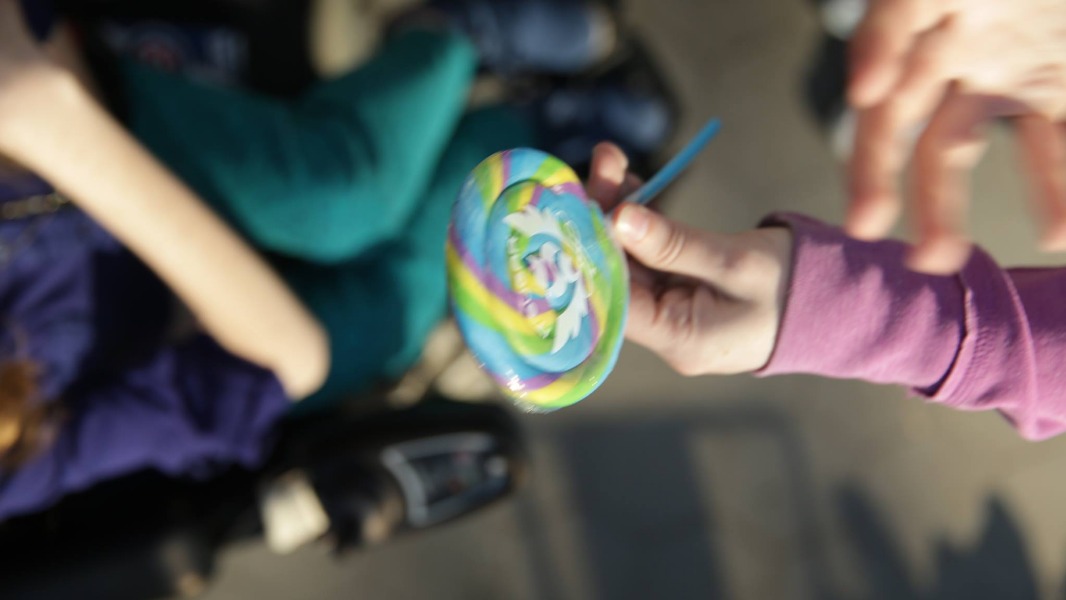 Screenshot from the film with Shannon Devido and Jennifer Suter. 

The visuals and story turned out great. The cast and crew  are enthusiastic about this project! With so few stories featuring disabled and LGBT characters told  with authenticity, we really want to get this out to film festivals.

In order to do so, we need to re-record some of the audio and get professional editing. This means paying our actors to go into a studio to record the audio.



Photo of us filming in Washington Square Park - New York City.

Nance + Sydney is a fun romantic comedy penned by screenwriter Ashtyn Law. It stars Shannon Devido and Jennifer Suter, as a former couple, who meet in the park one fateful day.

Additionally, we would like to pay for professional color correction, and need help with some of the fees for the film festivals we would like to enter. 

Your help ensures that a story with diverse characters gets told!

Money will go to:
-editing to tighten up the film
-paying our two actors and crew
-re-recording ADR in a studio + studio rental costs
-professional sound editing 
-professional color correction
-submission to multiple film festivals

Thank you for your thoughts and consideration.
Directed by...Dominick Evans
Written by...Ashtyn Law
Edited by...Leah Byrd & Dominick Evans
Cinematography by...AJ Strauman
Cast...Shannon DeVido and Jennifer Suter

Anyone who donates will receive the link to a captioned version of the film, once it has been completed.

If you donate over $50 you will get a thank you in the credits of the film.

Donate $250 or more and recieve a producer credit on the film.

Donate $1000 or more and recieve executive producer credit on the film.