Help Liam get to Loretta Lynn's
Liam Langer is going to the Loretta Lynn's Amateur Motocross National Championships at the end of July. This is the largest amateur race in the world. All of the top riders had their start here.
The bad side is that this all costs lots of money. To start with, he needed a new bike, that bike needs suspension work, and gas, and plastics, and graphics. There is also a large registration fee, and the travelling to Tennessee.
We have been so blessed with a motocross family and a real family that has been really great in helping in any way they can, and we can only hit the grandparents up for so much.
We hate asking for money for any reason, and realize that this is not starving children or anything noble, but we promise that anyone who contributes will be added to his list of sponsors and be remembered when he becomes the next McGrath.
Liam has really worked hard to get where he is. He has been riding since he was 4 years old. Since his first race all he has wanted to do is race motocross. The unique thing about Liam though is his personality. To him, although winning is important, it is not everything. He genuinely loves this sport, and his entire motocross family. He doesn't just work hard to improve his riding, but also the riding of all of his fellow motocross family.
Then on top of all of this, he challenges himself at school as well, taking advanced classes and maintaining an A average.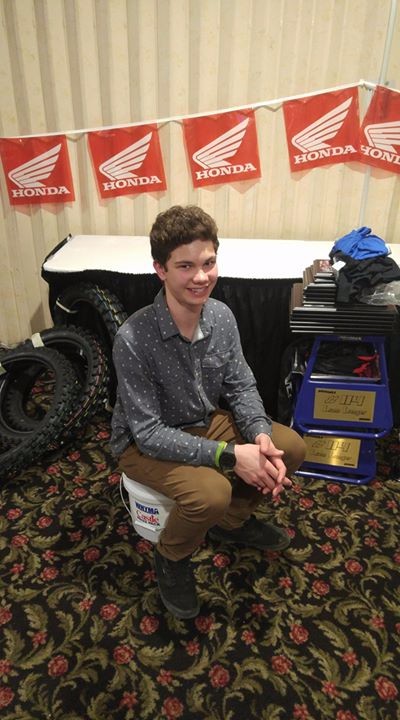 Organizer