Help Kristie Overcome Cancer
Kristie is my 13-year-old cousin. She likes anime, especially One Piece. She enjoys martial arts and playing French horn in the marching band. Her immediate family is made up of her mother, her father (currently living separately), her sister, and their Yorkie, Belle.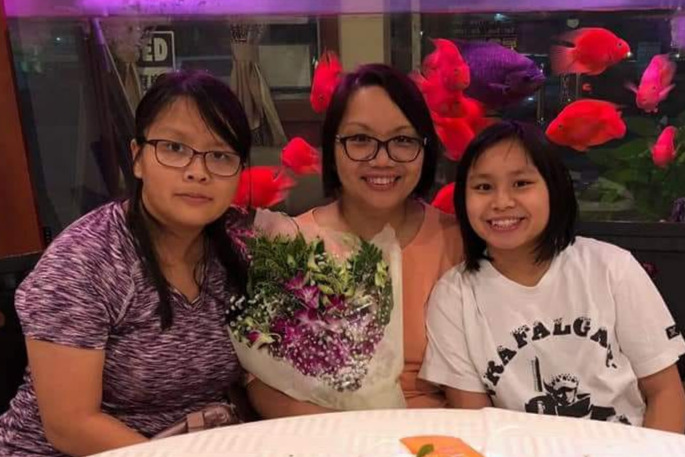 My cousin is very cheerful, often seen bantering with other relatives and friends. She is a very active person with a fun-loving heart. It came as a shock to us when we first found out that my cousin was diagnosed with cancer.
The first sign was when there was a swelling in her left jaw. After a trip to the pediatrician, she was given antibiotics, but after taking them for two weeks, nothing had changed. Shortly after that, she was admitted to a children's hospital for a check-up and biopsy, after which my aunt called a specialist doctor for confirmation. On Wednesday, July 11th, she was diagnosed with an aggressive salivary gland cancer. After multiple doctor's visits and waiting for lab results, they created a treatment plan for her.
On Monday, August 20th, an ENT surgeon opened up her jaw, and found a starfish-like mass near some major nerves. It was too complicated of a surgery and required further research, so after five hours of surgery, they closed up her jaw without removing the mass. She was admitted to City of Hope National Medical Center on August 30th. Her treatment plan from now forward includes 9 months of chemo, starting August 31st, and she has two teams of doctors following up with her: an ENT doctor and an oncology team.
Our family would like to show support by raising enough money for nine month's rent to secure a place for them to live while Kristie goes through treatment for her cancer. My aunt Gladys Mak (Shuk Ping Mak), Kristie's mother, immigrated to the U.S. two and a half years ago to be with my family and begin a new life. She is currently the only provider for her family here in the U.S., and now she has to step down from her job so that she can take care of Kristie.  It would be a great blessing for her to not have to worry about having a place to live during this difficult situation. Gladys will be the one withdrawing the donations on Kristie's behalf.


Fundraising team: Kristie's Family and Friends (3)
Carrie Chow 
Organizer
Raised $4,904 from 35 donations
Arcadia, CA
Selena Chow 
Team member
Raised $120 from 4 donations