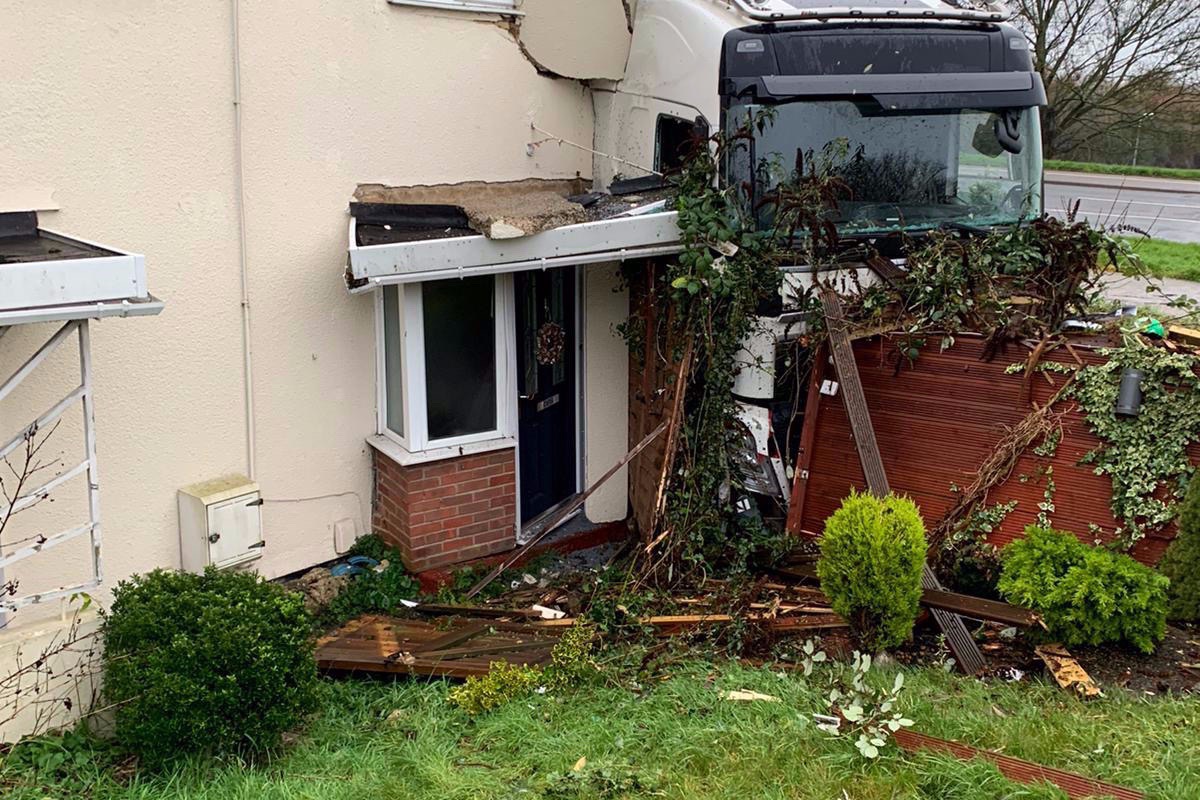 Hannah and Dave's Story
On 17th December at 3:30 am Hannah and Dave's world was completely flipped upside down when an articulated lorry from B&Q came crashing into their house. The lorry ploughed into the side of their first home together and has completely ruined its structural integrity.

The lorry completely smashed into their two daughter's bedroom and has near enough destroyed the front of the house. Thankfully, the girls weren't home during the time of the collision and miraculously no one was harmed. The house however, is completely unsafe to be in and as a result, they are relying on friends and family to give them a bed until something can be done.

Hannah and Dave are in complete shock and have no idea how they are going to get through this devastating situation.

This kind of devastation would be bad at the best of times but seeing as Christmas is a week away .. the timing couldn't be any worse.

The couple married 2 months ago and are in no position to pay for any damage caused to their house, let alone living costs for the next few months.
Please read the article published by Daily Mail 

If you could spare anything to help them they would be eternally grateful.

Thank you for your donation,

from The F.R.I.E.N.D.S

Ant, Jess, Kirsty, Sally and Bob
Fundraising team: F.R.I.E.N.D.S (5)
Antony Michael Gavas 
Organizer
Raised £155 from 6 donations
Enfield, Greater London, United Kingdom
Jessica Moore 
Team member
Raised £315 from 12 donations
Kirsty Seed 
Team member
Raised £70 from 2 donations
Sally Taylor 
Team member
Raised £70 from 2 donations