We write to you under tragic circumstances.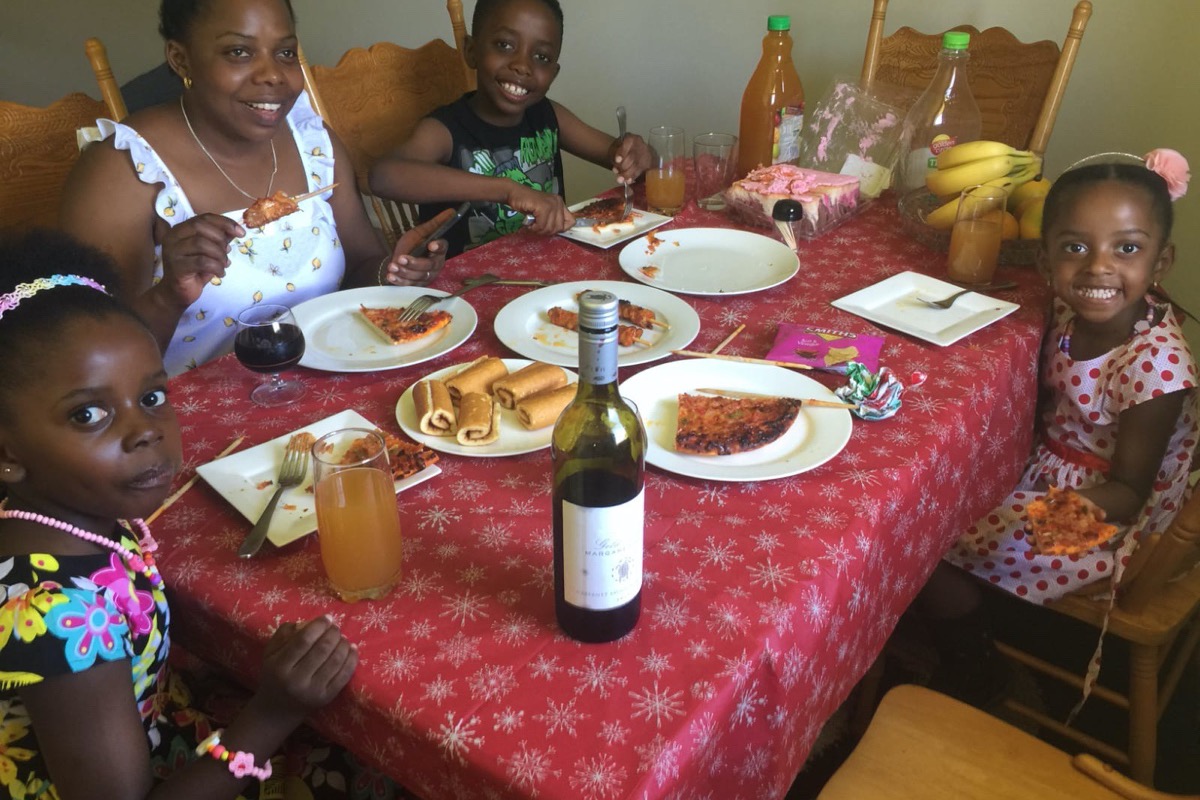 Francine Massu, wife of Bonaventure Muganga and mother of Lucien, Joshua, Benedicte, and Michaela, passed away from a pulmonary embolism on Friday, October 25th in the Westmead Intensive Care Unit in Sydney, Australia. Francine was 25 weeks pregnant, and her daughter Rose passed away as well. 
Francine and Bonaventure had moved to Sydney with their three eldest children on Bonaventure's student visa from the Congo in February 2018 in order to better their lives and raise their children in a country that is safe and full of opportunity.  Their youngest son, Joshua, was born in Sydney in July 2018.
Francine and Bonaventure had endured many hardships in raising their children in Australia. Living off a scholarship, Bonaventure was already struggling to provide for his family and does not have the funds funds to be able to honour France and Rose with a funeral. Francine had been unable to work due to the demands of raising the children and her limited English. In spite of these constraints, Francine maintained happiness in her family, which she believed was an important source of support.
 Bonaventure and the children wish to give Francine and Rose the funeral they deserve. Given that he has limited family support and resources of his own, we are seeking your help to be able to grant this wish. Although there is no way of softening this unthinkable tragedy, we do hope to celebrate the lives of Francine and Rose with a proper memorial.
Costs: 
Grave: $5,500
Assorted funeral expenses: $4,000
Coffin: $1,700
Clergy donation: $400
Floral tribute for coffin: $400
ANY ADDITIONAL FUNDS RAISED WILL GO TOWARDS HELPING BONAVENTURE AND HIS CHILDREN GET BACK ON THEIR FEET.