Help Fund Tata Cuá & Support families in Venezuela
Greetings and well wishes to you and yours,
In natural solidarity, rooted from the core of love and respect, I felt deeply inspired and encouraged to help organize and bring light to this campaign with a small group of women, dear to me,  that i befriended through forces greater than us; music, art, culture and community, just to name a few.
So many worldwide are struggling to reach higher heights and places and spaces, that many of us have been fortunate to reach; physically, mentally and spiritually from within our own various privileges.
There are so many degrees and layers to privilege, but when people can create such beauty, and such light out of these dark places and spaces, while going through an ongoing extreme crisis, especially from an unselfish place; their community and families being their fuel of inspiration within an abundant land, once known to be highly respected for its natural resources, landmarks, indigenous culture and tourist attractions, one can only wish that others too, can rise above their hardships and enjoy the basic necessities that some take for granted living their day to day realities.
This campaign for
The Tata Cuá
team and their families in
Venezuela
, South America lead by
Anyarith Escobar (Anya)
, is one reaching for help to obtain supplies for creating masks for their community (sewing machines and kits, fabrics, cellphone and computer), in the city of
Merida
. They are seeking foundation essential resources, to be able to do what they love, with a little less stress. Right now they are creating everything by hand, with minimal supplies and in addition, a MAJOR factor promoting the hardships, that they face = the lack of consistent energy/power, poor quality water access (also inconsistent hot water) and also issues with gas for cooking.
Imagine not averaging light/electricity majority of your day or multiple days, and that just being your first layer of hardship to face; clustered with ongoing violence, inconsistent water sources, money inflating at hyper speed; meaning that you've saved up to buy something, only to find it quadruple immediately (to the price of this weeks groceries that you've saved up for), when you went to buy it, and of course all during the current collective Covid pandemic. Sources show that Venezuela; (South America in general), holds more cases on average than most other countries, dealing with this virus situation.
We are asking if you can please help Anya, her Tata Cuá teammates (whom with respect wished to not be pictured) and their families, acquire new supplies listed, to create masks to help for their community in need, during this pandemic. They are also in need of quality power generators and solar panels, so they can have consistent power to balance their lives and hopefully move forward from this ongoing insanity. This kind of support will
INSPIRE
and
RESONATE
within the community, and potentially bring
MORE OPPORTUNITIES
for not only them, but
other women
and more in the long run.
$10000
is the rate we are asking to get this mission in motion and bring some strength, balance and inspiration to the community. 
Thank you very much for taking the time to read my introduction, below are the full potent details, laid out and presented directly via Anya and Tata Cuá team (English and Spanish).  There is so much more that can't even be shared, but they tried to bring you into their world, and hopefully one day, they will be able to reach other places, thanks to
YOU.
We will keep you updated here with any progress. I am in consistent conversation, and have direct contact with the Chicago Venezuelan Alliance, to see how things are progressing as well in their country. 
Te Apreciamos Mucho (We appreciate you much),
Ramón "Radius" Norwood
WHERE WE ARE / GEOGRAPHY
Located in the northern part of South America,
Venezuela
is a country that borders the Caribbean Sea and the Atlantic Ocean from the north. At its westernmost point is the
City of Mérida
, located on a plateau between the mountain ranges of La Culata and Nevada, the latter has the largest peak in Venezuela, El Pico Bolívar, with a height of 4798 meters above sea level. Together with his brothers Humbolt and Bomplant, they form the beginning of the northern end of the Andes Mountains, the longest continental mountain range on earth. This, together with the places and natural deposits such as lagoons, rivers, hot springs, moors, virgin forests, caves, among others, makes the region one of the main tourist centers in the country.
CURRENT SITUATION (CRISIS) IN VENEZUELA

For Venezuelans, this is the seventh continuous year of recession, a complex hyperinflation crisis that has been brewing for much more than a decade which, along with the almost non-existent basic services, some essentials such as electricity, water, domestic gas and fuel (shortages are at the national level), outlines a discouraging outlook for the common denominator. This reality is much more serious in our community due to the geographical distance between our state and the center of the country, and hinders not only the distribution of gasoline and natural gas, but also presents constant and unforeseen interruptions in electric service with voltage dips and surges that break down electrical appliances and cause the loss of perishable food, since power cuts are intermittent between 7 to 15 hours a day without pre-established schedules.
Currently the solution to this problem is uncertain and registers its most critical condition in history, due to the poor state of the system and the non-fulfillment of multiple basic requirements necessary for its proper functioning, such as the maintenance and sustainability of infrastructure, lack of distribution and power supply substations, collapse of facilities, recurrent power overload that generate explosions in transformers and lighting system, poles and high voltage wiring in constant deterioration, a problem that is ignored by government entities.
Each of the aforementioned factors have forced citizens to look for different alternatives such as cooking outdoors, growing their own food (option not accessible to people living in urban areas), acquire alternative sources of energy, such as generators with internal combustion engine (very high cost option and also difficult to access), or home assembly systems with car batteries, among others.
The citizens of Merida regularly face these types of circumstances on a daily basis, however with determination and effort they go out to look for their daily bread, despite the precarious basic services situation or even when they have to travel long distances by foot.
From a broader perspective and in the context of the current global health emergency due to the spread of covid-19, more than half of the worlds population has been subjected to some kind of confinement, changing the dynamics of human circulation and coexistence. In the specific case of Venezuela, the confinement measures implemented by the authorities to prevent the spread have been carried out, however behind these momentary guidelines there are countless irregularities in the health system that have existed for a long time.
A deficiency of service in hospitals is commonly observed in the lack of essential medical supplies and equipment for patients, including those with acute respiratory symptoms and who absolutely require a respirator for assisted mechanical ventilation and intubation, lack of internal isolation wards, radiology, laboratories devoid of reagents. In addition not all hospitals have optimal spaces equipped with what is necessary to keep the intensive therapy room operational. The problem is of such magnitude that the services provided are scarce, lacking guarantee and of questionable quality. Users must bear with the costs without the state recognizing or guaranteeing anything.
Last but not least, the shortage of medicine in Venezuela represents another tragedy, manifesting itself with the lack of 872 essential drugs, which would be equivalent to an 80% shortage. Oncology and high-risk patients are forced to make a pilgrimage in search of medications, which are sometimes lifelong treatments at exorbitant cost. All this translates to high risk and vulnerability for those who experience temporary health complications and chronic diseases.
On a daily basis we see people in public places lacking proper protection, we repeatedly find passersby who do not have surgical masks and use improvised protection that does not have the minimum safety standards. We mention this with great concern as we know the complexity of being exposed to a disease in this country. In a search to contribute and help our community in some way, the inspiration for our TATA-CUA venture arises. Starting this project involves constantly dealing with all the complex circumstances mentioned above.
WHAT WE OFFER & WHAT WE WANT TO DO
Our product is based on the preparation, sewing and decoration of a line of comfortable and affordable safe masks handmade by artisans. The brand name for our enterprise is
Tata-Cuá;
a name based on the
indigenous word Mucu from the Tatuy culture
, which translates into Spanish "Mother Serpent or Sacred Serpent" referring to the divine devotion that the aborigines of our area had and to its polytheistic cults, the tradition of our ancestors.
We seek to provide the maximum possible protection, creating a product that fits the face as much as possible. We optimize different models and sizes in ergonomics and structure, from layered assembly to the meticulous study of the the fabrics we select.
Through different patterns, our designs range in the following styles:
CONE SHAPE/DUCK BEAK MASK


FLAT FOLD MASK
We also adapt to the needs of clients and respond to specific niches such as:
ANTI-FOGGING MASK (FOR CLIENTS WHO USE EYEWEAR)

SMALL MASKS FOR CHILDREN

WHO WE ARE
In this project you will find dedicated souls, hearts and minds set to help our community and offer them a protection option, that provides real security and prevents the people from major damage. This mission is intended to promote a safe environment and in turn benefit the people who are involved in this initiative. My name is
Anyarith Escobar
and I am the leader behind this initiative that together with other
single mothers
and
women
in the community have created and coordinated on the idea of ​​making masks. This project and its donation-based collections will not only help to weigh out our investment, but also allow us to generate job opportunities, that will benefit the families of these fighters who need to supply basic needs such as; quality nutrition and education.
(Tata Cuá logo)

WHAT WE NEED
One of the sectors most affected by the repercussions of covid-19 are small businesses and projects that are born like ours, this adds to all the points previously exposed regarding the country situation.
Our creations are 100% handmade due to the lack of operating machines – our machines are out of date, almost obsolete, and they have suffered breakdowns due to electrical failures.
This is a call for help to promote our small project, since we do not have the necessary resources to carry it out. Currently we do not have implements as important as 100% operational sewing machines. We also require a filleting machine for the finishes and edges.
We also need certain types of basic technological tools, such as a desktop or laptop computer and some type of mobile phone equipment, or cell phone to allow direct communication with customers and distributors, and to promote our project through different platforms and social networks.
We require a location for our work atelier, furniture, and to stock our own sewing workshop, inventory supplies such as: Fabrics in a variety of materials, including quality POP, cotton, polyester, etc., rolls of threads of different colors, rolls of bias of different colors and elastics, sewing kits with fabric scissors, needles (manuals and spare parts for our machines), meters, pins, and paper for the development of patterns.
Last but definitely not least, It is worth emphasizing that none of this can be carried out if we do not pay for a minimum of a conventional power plant (generator/off grid power station) or some type of alternative energy source (solar panels, etc), with a wide spectrum and rechargeable bulbs, to be able to work when the electrical service system is interrupted. It's very difficult to function and balance without light, for communicating, hot water for cleaning ourselves and much more...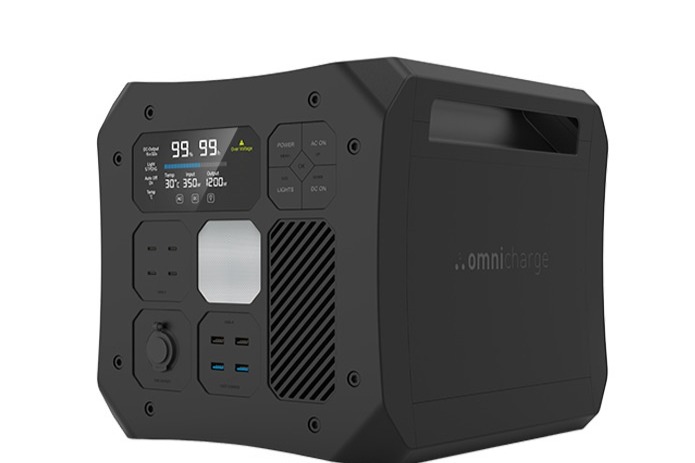 Anyarith Escobar (representing a small team of women in Merida)
(original text)
¿DÓNDE ESTAMOS? / POSICIÓN GEOGRÁFICA
Situada en la parte septentrional de América del Sur se encuentra Venezuela, un país que limita al norte con el mar Caribe y el Océano Atlántico. 
Al otro extremo en el occidente del país, está ubicada la Ciudad de Mérida sobre una meseta entre las Sierras montañosas de La Culata y Nevada, en ésta última se encuentra el pico más grande de Venezuela, El Pico Bolívar, con una altura de 4798msnl que junto a sus hermanos Humbolt y Bomplant forman el inicio del extremo norte de la Cordillera continental más larga de la tierra, La Cordillera de Los Andes. Esto aunado a los parajes y yacimientos naturales como lagunas, ríos, aguas termales, páramos, bosques vírgenes, cuevas, entre otros hace a la región uno de los principales centros turísticos del país
CONTEXTO SITUACIÓN PAÍS 
Para los venezolanos este  es el séptimo año continuo de recesión en Venezuela, una compleja crisis hiperinflacionaria que viene gestándose hace mucho más de una década y que aunado a los casi inexistentes servicios básicos algunos tan indispensables como la energía eléctrica, escasez de agua, existencia insuficiente de gas doméstico y continuo desabastecimiento de combustible a nivel nacional, perfila un panorama desalentador para el común denominador, realidad que en nuestra entidad es mucho más grave debido al distanciamiento geográfico que existe entre nuestro estado y el centro del país, esto dificulta no sólo la distribución de gasolina y gas natural si no que el servicio eléctrico presenta constantes e imprevistas interrupciones con bajones y subidas de voltaje que averían electrodomésticos y a su vez causa la perdida de alimentos perecederos ya que los cortes de energía son intermitentes entre 7 a 15 horas diarias sin respetar horarios preestablecidos
Cada uno de los factores antes mencionados han forzado a los ciudadanos a buscar diferentes alternativas como por ejemplo; cocinar al aire libre, sembrar sus propios alimentos (opción no accesible para personas que habitan en zonas urbanas), adquirir fuentes alternativas de energía, como generadores con motor de combustión interna (opción de muy alto costo y de también de difícil acceso), o sistemas de ensamblaje casero con batería de automóvil, entre otras. 
Por otra parte, bajo una óptica más amplia, situándonos en el contexto de la presente situación global de emergencia sanitaria por la que se atraviesa y como resultado de la expansión del covid-19, más de la mitad de la población mundial ha sido sometida a algún tipo de confinamiento.
En el caso específico de Venezuela con respecto a la pandemia, las medidas de confinamiento implementadas por las autoridades para evitar la propagación se han llevado a cabo, sin embargo tras éstos lineamientos momentáneos existen incontables irregularidades en el sistema sanitario desde mucho antes, en resumen, la problemática es de tal magnitud que los servicios que se prestan son escasos, carentes de garantía y de dudosa calidad. Los usuarios deben correr con los gastos sin que el estado reconozca o garantice algo. Todo esto se traduce en un alto grado de riesgo y vulnerabilidad para el que atraviesa por una complicación de salud pasajera o por el contrario presenta una enfermedad crónica, esta deficiencia del servicio en los hospitales comúnmente se observa en la carencia de insumos o equipos médicos indispensables para pacientes, incluso aquellos que presentan cuadros agudos respiratorios y requieren imprescindiblemente un respirador para ventilación mecánica asistida o intubación.
A raíz de esto surgieron ideas en búsqueda de aportar algún tipo de ayuda a nuestra comunidad, es aquí donde surge la inspiración de nuestro emprendimiento TATA-CUA. Iniciar este proyecto implica lidiar constantemente con todas las complejas circunstancias antes mencionadas.
¿QUÉ OFRECEMOS? 
Nuestro producto se basa en la confección y costura  artesanal de una línea de mascarillas seguras cómodas de usar y a un precio asequible. El nombre de la marca para nuestro emprendimiento es Tata-cuá, un nombre basado en el vocablo indígena Mucu proveniente de la cultura Tatuy, traduce al español  "Madre Serpiente o Serpiente sagrada" haciendo referencia a la devoción divina que poseían los aborígenes de nuestra zona y a sus cultos politeístas, la tradición de nuestros ancestros.
¿QUÉ QUEREMOS?
Buscamos brindar  la máxima protección posible, creando un producto que se ajuste lo más posible al rostro, nuestros distintos modelos y tallas los optimizamos no sólo en ergonomía, si no en estructura, desde el ensamblaje por capas, hasta el estudio minucioso de la selección de nuestras telas y su respectiva calidad. 
Nuestros diseños proporcionan a través de diferentes patrones de confección los siguientes modelos:
-CÓNICO O PICO DE PATO
-MASCARILLA DE PLIEGUE PLANO
También nos adaptamos a las necesidades de los clientes y respondemos a nichos específicos como:
-LAS MÁSCARAS ANTI-EMPAÑADO PARA CLIENTES QUE USEN GAFAS O LENTES DE SOL
-MÁSCARAS DE TAMAÑO PEQUEÑO PARA INFANTES.
¿QUIÉNES SOMOS?
En este proyecto se encuentra alma, corazón y cerebro puesto en alcanzar un objetivo, éste desde el primer momento fue ayudar a nuestra comunidad y ofrecerle una opción de protección que brinde real seguridad y prevenga a la gente de daños mayores. Esta misión tiene la intención de propiciar un entorno más seguro y a su vez beneficiar las personar que están involucradas en esta iniciativa. 
Mi nombre es Anyarith Escobar y soy la cabecilla tras esta iniciativa que junto a otras madres solteras y mujeres de la comunidad hemos creado y coordinado la idea de elaborar tapabocas. Este proyecto y sus recaudos en base a donaciones va destinado a nuestro emprendimiento  que no solo ayudara a sopesar parcialmente a nivel económico nuestros requerimientos de inversión, si no que al permitirnos desarrollarlos esto generara una entrada de trabajo que beneficiaran directamente a las familias de estas luchadoras que requieren suplir ciertas necesidades básicas como una buena nutrición y educación.
¿QUÉ REQUERIMOS?
Actualmente debido a la delicada situación que ha traído el covid-19, uno de los sectores más afectados son las pequeñas empresas y los proyectos que están naciendo como el nuestro, esto se suma a todos los puntos antes expuestos con respecto a la situación país.

Organizer
#1 fundraising platform

More people start fundraisers on GoFundMe than on any other platform. Learn more

GoFundMe Guarantee

In the rare case something isn't right, we will work with you to determine if misuse occurred. Learn more

Expert advice, 24/7

Contact us with your questions and we'll answer, day or night. Learn more