Help for Brito's Cancer Treatment
Sam and I weren't expecting to get a dog. We had loved fostering cats in Jersey City, NJ and we were looking forward to doing it again here in Torrance. When I saw Brito's photo on the Cosmic Brewery event page, I thought it would be cute to meet him. Next thing we knew, we were fostering him through Fix Long Beach Rescue and not too long after that he was officially ours!
Before we rescued him he had been living on the street with his owner and gaining weight from eating McDonald's scraps - all his previous owner could afford to feed him. When we started fostering him he weighed almost 20 pounds.
(Look at those rolls!)
Now he is a happy, energetic pup, weighing a trim 14 pounds! He can jump higher than ever before and he sprints on his walks! He has come so far.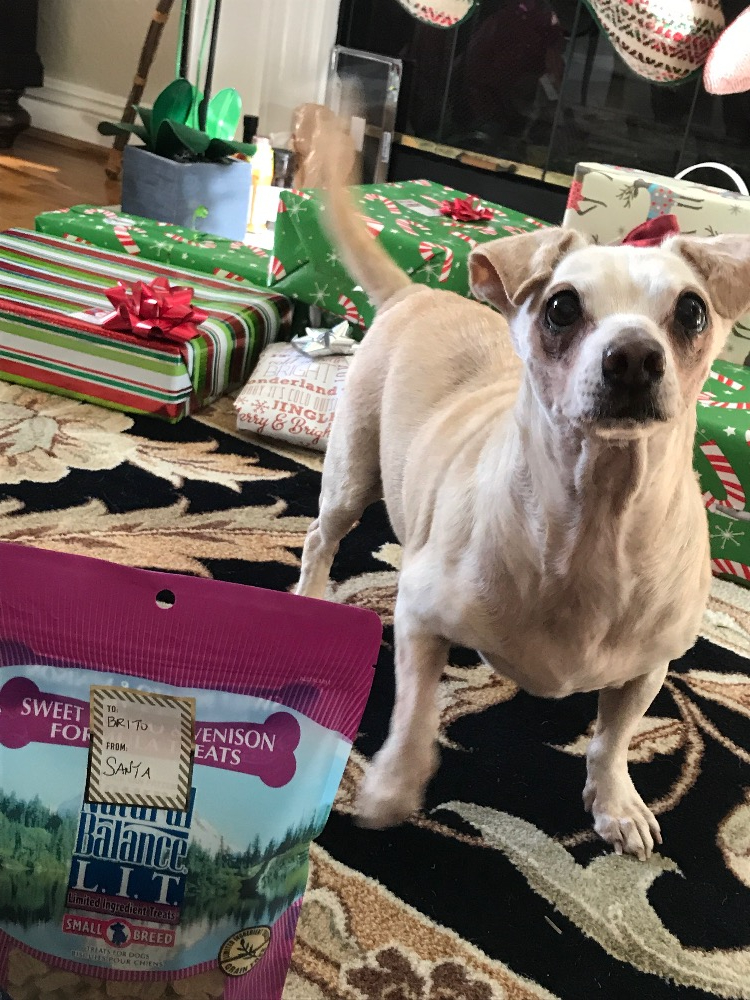 (Brito may be at a healthy weight now, but he DEFINITELY hasn't lost his passion for food!)
In December we found a mass in his gums and we had it removed by the end of that week. It came back as squamous cell carcinoma. After more tests we found out it was in his nose as well. He was not a candidate for surgery, meaning he needed to undergo a long and difficult course of radiation therapy. Before we could start radiation, he had an emergency splenectomy due to bleeding masses in his spleen that his doctors found in an Xray. Finding the oral mass led us to removing the spleen before it ruptured – something that would have most likely killed him. We are so lucky that we found it when we did.
(Even tissue damage caused by his radiation therapy doesn't get Brito down)
The veterinary costs have added up, with multiple screening tests, two surgeries, many prescriptions, and weeks of radiation therapy. It was not a question to us whether we would pay for his treatment. He is less than 10 years old and has plenty more life to live with us as part of our "pack". But we are young and his treatment has started to drain our savings. Brito is also our first dog and we found out about his cancer only a few months after adopting him. In order to keep our new family healthy and thriving, we'd really appreciate anything you can provide to help us afford his care!
Our new goal of $8,000 is about 50% of the total costs of his treatment. This would be just enough to provide extra support throughout this process. If you are unable to contribute financially you could help by passing on this message or visiting Brito for cuddles!

Organizer