Help Christie Beat Colon Cancer
On July 3, 2017, Christie went in to the ER in Katy after experiencing several days of vomiting, severe gas and constipation.  For her to want to go the ER, we knew her pain was bad.  It was at that visit that we learned this was not something simple.  We were told that she had an obstruction in her colon and would need to be admitted to meet with a surgeon.  
She went a few more days in a lot of discomfort and irritability, not being able to eat anything or drink any water.  On that Wednesday, July 5, 2017, she had a colonoscopy where it was determined that the obstruction was being caused by a large mass which they could not penetrate, so surgery was the only option.  We were told that afternoon by the surgeon that though they did not yet know what this mass was, they were treating this as cancer, and would remove the portion of the colon that contained the mass, as well as the adjoining lymph nodes to have everything tested.
On Thursday, July 6, 2017, Christie went into surgery, which lasted about 2-1/2 hours.  Her surgeon came out in the waiting room to tell mom and I that it was a tumor he removed and in his experience, he was pretty positive it was cancer, but it would be at least 5 days for pathology to confirm.  Mom and I were crushed.  I had the task of letting our immediate family members know, but did not want the news to go out until we had confirmation.
During the surgery, the surgeon removed about a foot of the sigmoid portion of the colon, but since the descending portion of the colon was too dialated to reattach because of the backed up "gunk", he had to  attach a colostomy bag, which she will wear for a minimum of 8 weeks.  After those 8 weeks, she will go back in for a 2nd surgery to reattach the colon and allow him to go through the remaining colon to check for any additional masses.
Christie was a trooper after the surgery and was healing well and healing fast.  The nurses were astonished as to how much "gunk" was draining from her, which meant the remaining portion of the colon was working very well.  I stayed with her the night of her surgery to allow my mom rest and when the surgeon came in early the next morning, I let her know what his prognosis was.  In the few days following the surgery, she slowly went from a clear liquid diet to a soft food diet.  Mom and I became good at helping with the colostomy bag and an ostomy nurse came by to answer every question we had and show us how to maintain it.  Since she was doing so well, she was released and sent home to rest in her own bed.  Mom and the boys have been amazing at helping her.
At her follow-up appointment with her surgeon on Thursday, July 13, 2017, that is when we received the pathology report that shows that the mass was in fact a tumor and that it was determined to be Stage IIA colon cancer - Invasive Moderately Differentiated Colonic Adenocarcinoma.  She was told that she would have to undergo chemotherapy.   So now we move forward with the task of finding an oncologist to find out exactly how much treatment is needed.
Christie does not have any medical insurance.  She was laid off of her job in April and had not been able to find another job before this happened.  When you are a single mother of 3 fastly growing boys, your focus is to have a roof over their head and food on their table...it is not whether or not you have health insurance.
Therefore, we humbly come to all of you to ask for any help that you can provide. Every cost from her hospital stay, to her surgery, to her follow-up appointments, to the many appointments she will have ahead of her and her chemo treatment will ALL be out of our pockets.   Treatment will most likely need to start right away.  
We are also looking into government aid, as well as aid from certain charities and local hospitals.  But, the mounting costs will be a lot more than we can handle and it is so much for our family to take on.  Taking care of Christie is our first and foremost priority right now.
All funds received will go directly to ALL medical costs and receipts will be kept to account for every penny.  We do thank you in advance for your help, love and prayers!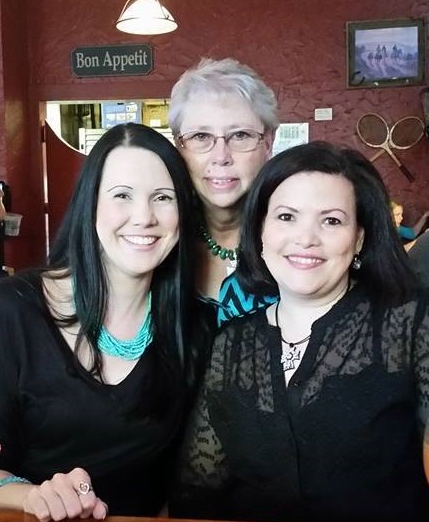 Organizer