Help children from deadly disease
Hi everybody,
This is a very difficult topic for me to talk about which is also why almost no one knows.
My amazing daughter Isabella was born 2 years ago. Isabella is diagnosed with a rare and deadly gene disease called CNTNAP1. The symptoms has similarities to the end phase of amyotrophic lateral sclerosis (ALS) and Charcot-Marie-tooth (CMT).
There are no doctors in Denmark who knows much of this disease, because it's so rare. Therefore I began to search for answers about the disease, on my own.
So far I've been in contact with more than 300 scientists and researchers from all around the world. Only 30 of them had relevant knowledge about the disease and ideas for possible treatment. After countless hours, day and night, with conference calls and long e-mail correspondences, I've succeeded to achieve a collaboration with 6 scientists/researchers.
They believe that with the newest knowledge in gene therapy, we might have good chances of finding a cure/treatment.
As every other parent, I wish to see my daughter grow up. I wish to see her crawl, take her first steps, talk, her first day at school and see her fall in love.
A project like this takes time and costs a lot of money, and I have to acknowledge that I'm not able to do this all by myself. This is why I'm sharing my story with you and pray for all the help I can get. With help from my amazing friends, family and citizens of Denmark, we've managed to raise 820,000 DKK / 125,000 USD. This means that the scientists are now able to start their research. But this is unfortunately still not enough for them to be able to keep on their researching for long. This is why I need your help. By donating you support research in faulty gene diseases. You're not only supporting my daughter Isabella, but also every other child and family affected by this terrible disease. If the worst possible happens, that Isabella won't be here anymore before a cure or treatment has been found, their work will still have a great importance within gene therapy and new treatments methods, which can safe thousands of lifes. Your help and donations will mean more than you know. Even the smallest would make a difference. 
You can read more about the project, the scientists and researchers, and about gene therapy on our website:
https://www.cntnap1.com/
.
We now need 172.000$ and not the 200.000$ as mentioned in the video. And its for continue the project and not to start it.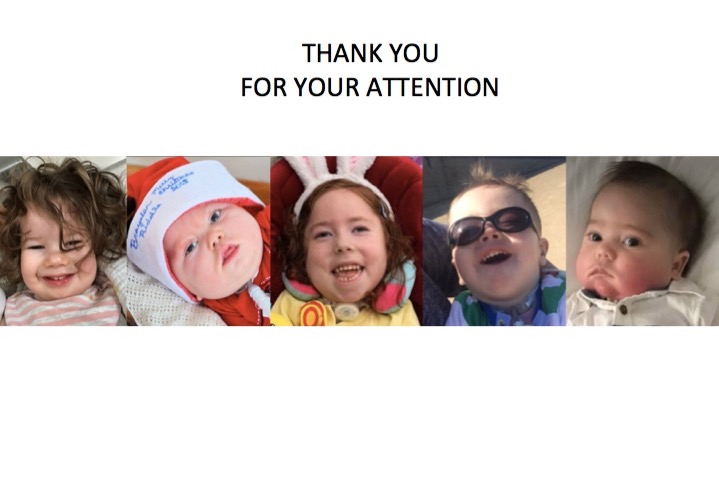 Organizer