Help Anthony and Bobo Get Back on Their Feet
Anthony is an artist in Memphis who found himself homeless after some devastating life events. He doesn't have a place to live, and he doesn't always have food to eat. But he has a best friend, a sweet dog named Bobo, whom he rescued from a drug house.  And he always makes sure Bobo has enough to eat. A couple weeks ago, Anthony woke up to find Bobo was gone. He was distressed and immediately contacted friends to help him look for Bobo. They made signs and put them all over town. They talked to the people who knew Anthony and Bobo. When a dog matching Bobo's description showed up at Memphis Animal Services last week, one of MAS's employees, Emily, recognized Bobo immediately! She called the number on the LOST poster, and Anthony's friend gave him a ride to the shelter.
Their reunion was pure joy. Bobo could not contain his happiness at seeing his dad again.
Thanks to MAS and Utopia Animal Hospital, Bobo is neutered, microchipped, and vaccinated, and confirmed heartworm negative. The dog is healthy and happy, but he needs to keep going to the vet every year to stay that way.
Anthony now needs our help to get back on his feet and to provide safety and shelter for himself and Bobo until he can find work and get his life fully back on track. Please consider donating so that this precious man and his furry best friend can have the basic necessities we all take for granted.
All donations to this site will go toward Anthony's living expenses.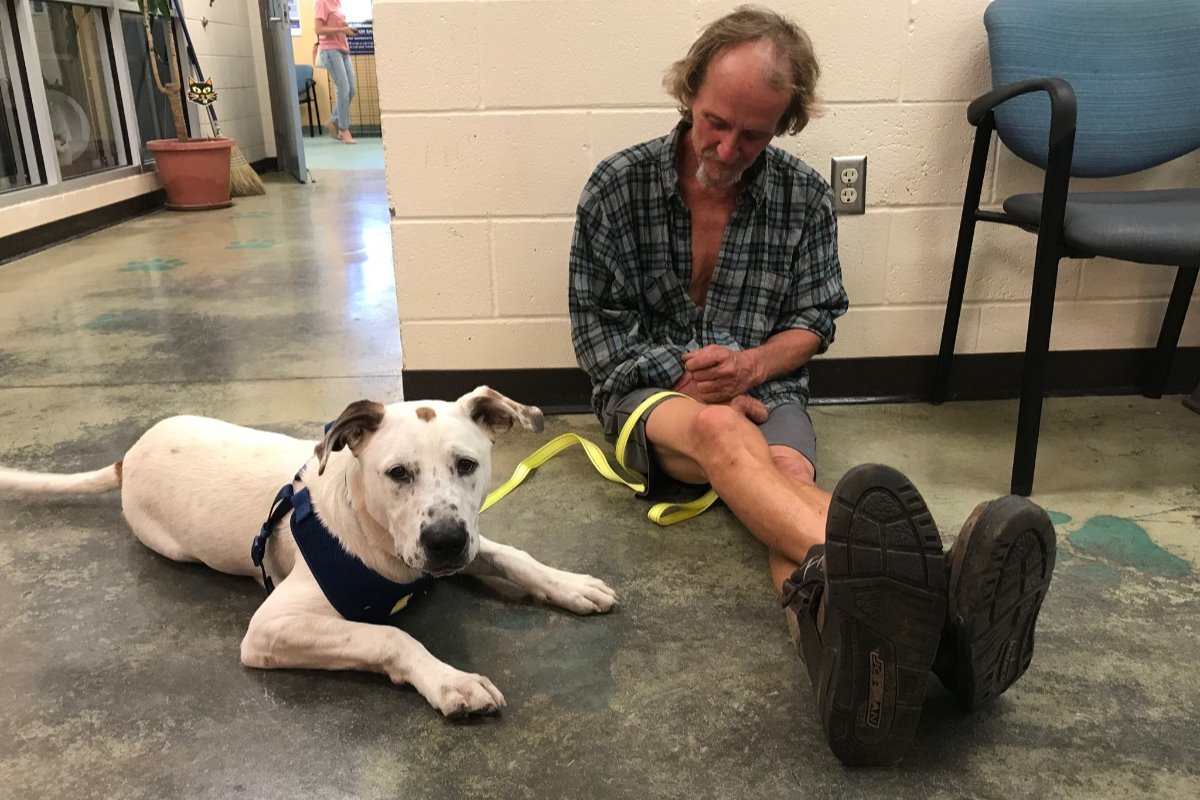 Fundraising team: Neighbors and Friends of Anthony Rogers (2)
Rebecca Hinds
Organizer
Raised $731 from 35 donations
Memphis, TN
John Lewis
Team member
Raised $180 from 4 donations