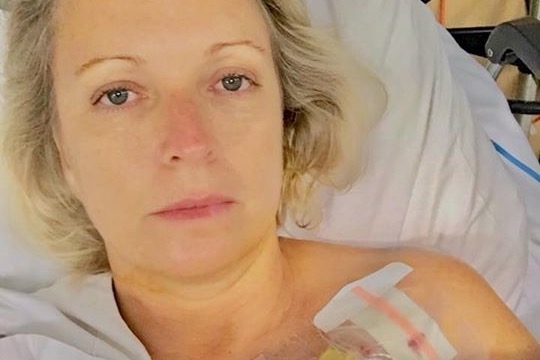 Anita is raising money for extra treatment and airfares to get to a start of the art cancer clinic
in Mexico.
Anita was first diagnosed with Stage III Breast Cancer in December 2017.
Over the past two years the cancer has returned three times.
She has had 7 surgeries, including one emergency surgery due to a haematoma and internal bleeding, chemotherapy and radiation.
Tumours reoccurred throughout one of the chemotherapy courses leaving the doctors to suspect the cancer is chemo resistant.  
Throughout the last two years many traumatic events have occurred including her Father sadly passing on the same day of Anita's emergency surgery.
Anita has now been offered a place at a state of the art cancer facility in Mexico giving  hope to those that have tried everything to manage their cancer.  
As a single Mum who has been unable to work due to the treatments and cancer itself,  Anita needs to raise funds to help pay for airfares to Mexico and extra treatments that aid in treating the cancer. 
We are raising enough money within the next 2 weeks so Anita can start the right treatment straight away.