Mom & daughter suffer w/loss of Step-Dad
On Saturday, December 27, 2014, I woke to a phone call that would change our lives forever. It was a sunny weekend morning right after Christmas. Something had awakened me a little after 8, though I wasn't sure exactly what it was at that time. Seeing the sun up and a beautiful day beginning, I decided to wander out and start the coffee. It was then that I realized I had left my phone in the living room and there were four missed calls from Heather. One right after another. I looked and stared at it and thought, "that's odd, I know she and Hunter are early risers but usually she lets me sleep in"... And I thought "hmm, maybe she's shopping online and saw something I'd like".  I know that seems silly but that's how our conversations always are.  Whether by text or phone, we are always looking out for each other, sharing things that would make our lives easier or finding something we know the other will like. It is always "girlfriend talk". Then, as I preparing to call her, a text came through. I can't remember what it said specifically, mostly because everything that came after was so shocking and painful; it's hard to collect your thoughts on all the small details. But, it said something like "are you up? I need to talk to you". and I replied right away "yep, call when you can" and then came "ok, In a minute". So, I settled in on the couch with a warm blanket and waited. Then, came the call that changed all our lives. It was hard to hear Heather as she tried to explain what was happening. She was crying and having problems breathing.. I immediately jumped up and started pacing the living room and finally she said "Dave died... Hunter died".
That one statement changed all of us close to Heather and Dave forever.
The week following became a whirlwind of traveling down to Florida to help Heather, her young daughter Olivia and Daves daughter Keely prepare and plan a journey with Hunter back to Rhode Island for a viewing, and celebrating of his life. For days after we all moved at a fast clip through waves of emotions and disbelief of picking caskets, urns, building picture boards, playlists, videos and planning a burial ceremony. At 43, Dave was gone, and at 41 Heather was now a widow. Olivia's big lovable step-dad was gone and Keely's rock of a father had left her far too early. It's still unbelievable and I still find myself wondering what happened during that week after Christmas.
I'm setting up this fund site because Heather now needs our support. Facing the unimaginable task of saying goodbye to David cost an overwhelming $8,000. Without Hunter's income, her life is already changing. She's leaving the house they have been living in and moving into a much smaller apartment and beginning to downsize so she and Olivia can exist in this new life without Dave.
I know in my heart of hearts that Dave would never want to see Heather and Olivia struggle, nor would he want us to leave them to face all of this alone.
So, I'm asking that all of us donate an afforadable amount towards the cost of his funeral to help Heather through this difficult time.
It's going to be a continuous uphill emotional battle for a long time for her and Olivia. We can't change that but cartainly we can make this journey a little easier by alleviating the financial struggle.
Thank you all.
R.I.P. #76.. Love you and miss you.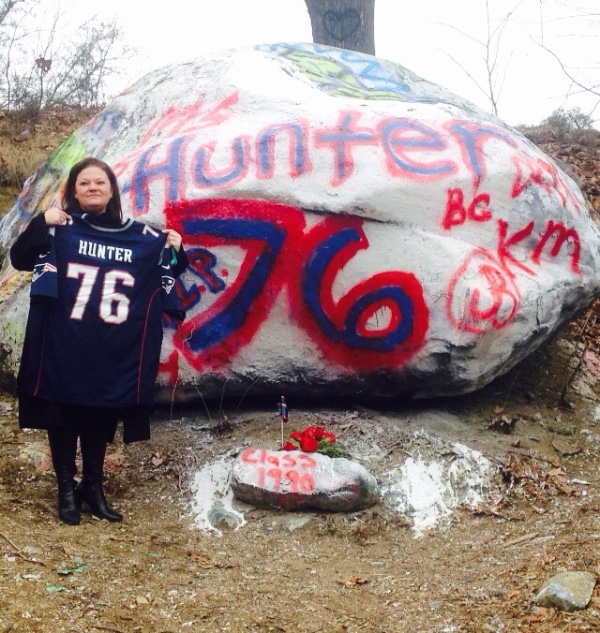 Organizer
#1 fundraising platform

More people start fundraisers on GoFundMe than on any other platform. Learn more

GoFundMe Guarantee

In the rare case something isn't right, we will work with you to determine if misuse occurred. Learn more

Expert advice

Contact us with your questions and we'll answer, day or night. Learn more