Pat Bachmann-105 Day Fight For Life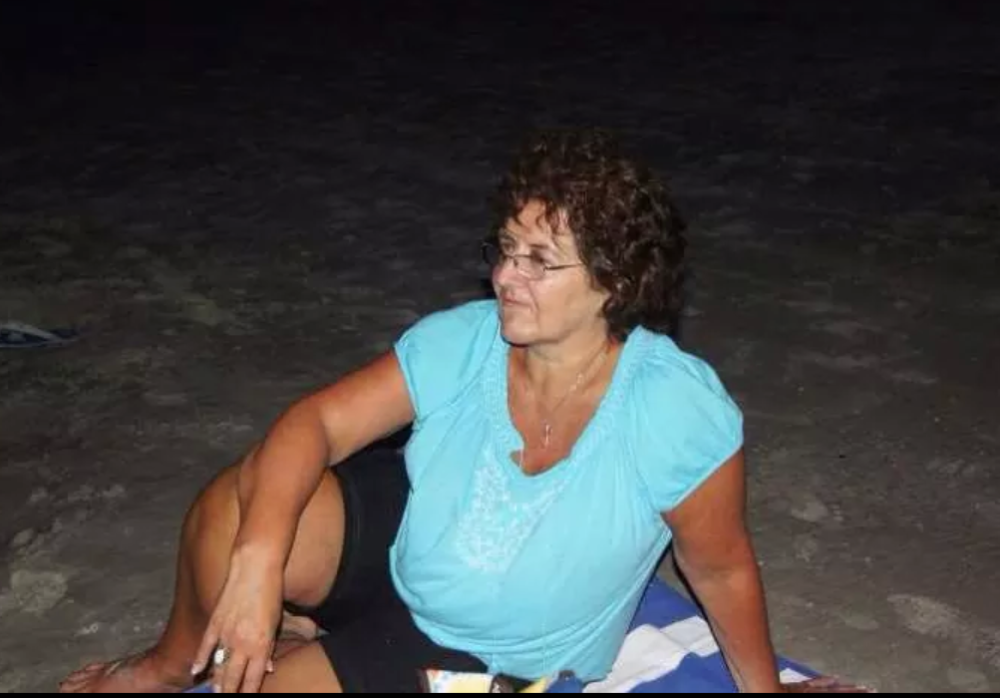 Pat Bachman, 62, was not feeling well and diagnosed with kidney cancer on July 28, 2014.  After further testing it was determined that the kidney cancer had metastasized to her brain.  
Pat has a loving husband David with whom she just celebrated 42 years of marriage on September 23rd;  a beautiful daughter Jennifer and four grandchildren that were her life and inspiration to fight the illness she waa dealt unexpectedly that day.  Unfortunately, like many that are retired had no health insurance or life insurance but this did not deter her from fighting to beat this vicious cancer. Regardless of the prognosis Pat remained positive and determined starting with small goals, first to see her only grandaughter walk down the aisle in May of 2015 at her wedding.  
Pat made a statement proving to all of her family and friends that this illness would not take her life; on August 3, 2014 she posted the following statement:
"I want to thank my wonderful family & friends for all the support, love & prayers.  I have a rough couple of weeks coming up but with your continued support & prayers I know I can beat this.  Know I love u all."
Pat began her fight for life and underwent the cyber knife radiation treatments to attempt shrinking the brain tumor.  The kidney could not be treated until the brain was stable enough to surgically remove the ailing kidney.  During this treatment she suffered numerous complications that eventually caused bleeding in the kidney that was riddled with the cancer while she was home that almost took her life. Pat was admitted in the ICU for a week and underwent surgery to coil off the damaged part of the damaged kidney that created extreme weakness and loss of independence.   Pat was released from the hospital that she walked into only to leave utilizing a walker and being dependent on the husband she took care of for 42 years to now personally care for her every need.  
With Pat's health declining giving up was not an option attending every soccer game to support her grandsons when her health allowed her to do so.  The fight was rough, she began taking 20 medications a day, several doctor's appointments each week, many rough days but throughout the struggle she remained positive, continued to laugh and always had a beautiful smile on her face.  
November 2, 2014 Pat was struggling with shortness of breath and extreme pain under her right ribcage.   After three trips to the ER they finally determined she had developed blood clots in her lungs as a result of the cancer.  At this point she was placed on blood thinners to alleviate the clotting and the prognosis was grim but she remained positive and determined that she would beat this and giving up was not an option.  Four days later on November 6, 2014 she returned to the ER for what would be her last trip.  Pat's breathing was very labored, she was bleeding internally as a result of the blood thinners and could not keep her oxygen levels up.  For the next three days the doctors and nurses worked tirelessly to help her but her body was weakening and could not continue the fight.  Three and a half days later Pat passed with her family by her side the morning of November 9, 2014.
105 days, diagnosis to death.  105 days of continuous fighting and never giving up.  This family received news that they were blindsided with.   Pat and her beloved husband David exhausted every resource they had to save her life, feeling hope and positive feedback from medical doctor's trying numerous treatments and medical procedures to cure her from this disease; a decision he will never regret, afterall he was trying to save his wife, mother of his daughter, his best friend....the love of his life.  Having no medical insurance at this day and age is crippling and tragic. David and Jennifer now have hundreds of thousands of dollars in medical bills for only 105 days of fighting.  My best friend is too proud to ask for help; but after speaking with her one day after her mom's passing trying to figure out how to bury her mom with respect and no resources to provide a memorial service is heart wrenching.  Noone should have to ask for help to pay to release their mom from the morgue but that happened. The strongest woman I know (obviously a gift she received from her mom) was broken, lost, helpless and needed help.  Jenn is a fighter, a hard worker, loving wife and mother of one daughter getting married in May and three sons, one in college and two in school living at home. Jenn would give the shirt off her back for those in need and would never ask for help. This family is struggling, Pat deserves a proper burial and a place this family can mourn their loss. 
I am asking for help, my family needs help and would never ask for this. My goal is to help bury Pat Bachmann with a proper service with the dignity and respect she deserves.  Losing a wife, parent, and grandmother in 105 with no warning has financially crippled this family but yet their only concern is a proper burial for this amazing and beautiful woman. It is devastating; we cannot locate a funeral home that will accept a payment plan and David and Jennifer are lost with nowhere to turn.  With holidays looming and children that will now be forced to due without and celebrate without the grandmother they love so much physically hurts my heart. Please consider donating to this family that have loved me like one of their own for 28 years.  This could be your loved one and I ask would you be prepared for this loss?  I would like us to rally behind Jennifer and her father David to let them know they are not alone. 
Every single dollar helps, it is more than they have now. I ask you to share this story with all of your family, friends, churches, employers and open your hearts.
Thank you on behalf of my family!
Heather
Aunt Marilyn and Gambino Family 
Organizer
Heather Gibbins 
Organizer
Jacksonville, FL
#1 fundraising platform

More people start fundraisers on GoFundMe than on any other platform. Learn more

GoFundMe Guarantee

In the rare case something isn't right, we will work with you to determine if misuse occurred. Learn more

Expert advice, 24/7

Contact us with your questions and we'll answer, day or night. Learn more