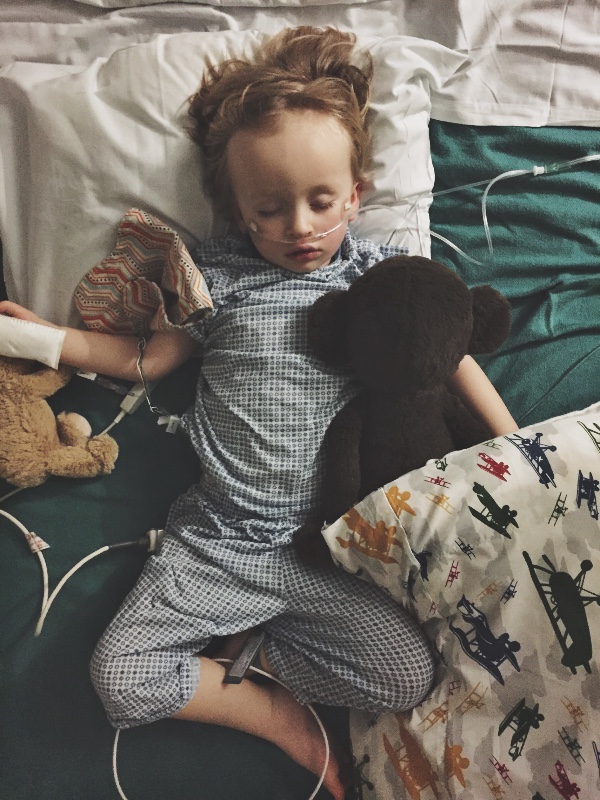 In my 15 years of touring, the artist that I've played the most shows with is one of my dearest friends, Josh Rosenthal. I've known Josh since high school, and we've traveled thousands of miles together, written dozens of songs, and consumed thousands of caffeinated beverages.
Josh and his wife Becky live in Salt Lake City, Utah. They have a precious little boy named Everett. Sadly, Everett is having parts of his liver removed ( see Josh R's description below). Being a father myself, I can't think of a greater pain than watching your children suffer.
I'm starting this fundraising page to help with the costs of tests, procedures, and hospital stays. Hopefully this money can help Josh and Becky focus on what is most important, which is being there for little Everett. Your prayers and donations are greatly appreciated.
Total costs will be six figures, but $10,200 is what insurance will charge.
From Josh Rosenthal:
Thanks to all of you that have supported us so far with Everett's upcoming surgery. Many of you have asked me what we know about the tumor. Here's the best description I can give.
From what Dr Meyers tells us, she thinks its one of three options:
1. Infantile Hemangioma (benign)
2. Mesenchymal Hamartoma (benign)
3. Heptablastoma (malignant)
She said the likelihood of the two benign options becoming malignant later is quite high. The first option could become Angiosarcoma and the second option could become Embryonal Sarcoma. She also said that there is a slight chance it's nothing as the original doctor reported but based on her years of expertise she thinks its highly unlikely that its something insignificant.
We asked around about our surgeon. She comes highly recommended with an incredible history with pediatric liver tumors most specifically hepatoblastomas. When she says that the original doctors' assessments were wrong, all signs pointed to go with her read of Everett's MRI.
She believes the best possible outcome and most aggressive course of action is to resect the part of the liver with the tumors. At that point, regardless of what it is (excluding the, "dear God, I hope not" worst case scenarios) it's gone. The surgery will be challenging for his little body but kids are resilient and we believe Everett to have more resiliency than the average kid. We're optimistic.
He'll lose 5 - 10% of his blood requiring a transfusion. He'll spend a few days in ICU following the surgery and an additional week or so on a floor before coming home with a JP Drain for a few weeks. Five business days after the surgery we should receive the pathology report.
In the short term, we're overwhelmed by the surgery and his process of healing. In the long-term, our surgeon is optimistic this course of action will result in a cure. Between her assessment and your prayers we are optimistic and hopeful that by his 3rd birthday (May 18) he'll be ready to party.
Organizer and beneficiary