Guano Records LLC., Fundraiser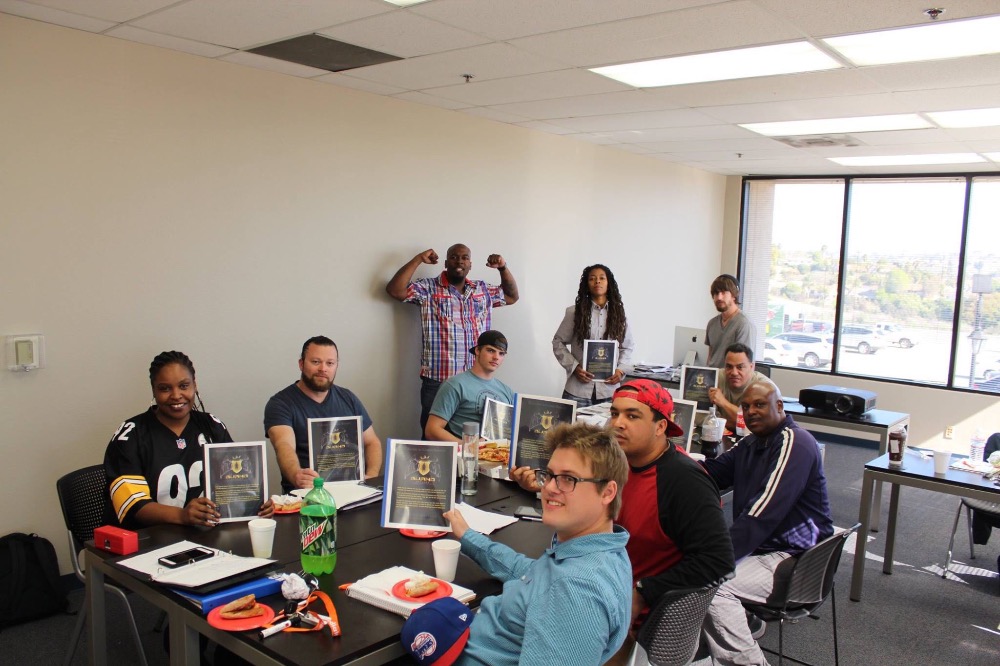 "Guano Records: Creative Music for Creative People!"

**Giving Artists the Creative Control Again**
 Guano Records Needs YOU to make this work!
Hello, my name is Brieon, and I am here to tell you about Guano Records launching our campaign called "Guano Records: Creative Music for Creative People!"  We developed Guano Records in order to reach an international audience with our best up and coming artists.  We think it will help people in need of a solution for the same ole, same ole we hear on the radio all day.   We have fresh and unique sounds that people will definitely enjoy!
The goal of this campaign is to reach like-minded people for collaboration, raise money in exchange for early access, and rewards, as well as sharing our message.  The more people using Guano Records the more functional and successful it will be.  This campaign will allow you to see our goals and what we are going to accomplish.  Beyond that, we encourage you to ask us questions, be involved, and donate.
Guano Records was created to offer listeners a unique sound that they were craving to hear.  We have successfully created a record label that solves a simple daily problem: not enough music that speaks to the listeners.  As music and recording labels have progressed throughout the decades, somewhere along the way, singers and songwriters have lost their voice while here at Guano Records, we want to give that back. 
What makes Guano Unique?
 •       THE MUSIC: Our signed artists are encouraged to apply Creative Control (not the case with most other record labels)
  •      THE PROCESS: Income from music and event sales goes directly to the growth of Guano Records as a whole.
    •    OUR RESOURCES: We have full access to a multi-million dollar recording studio and recording equipment.
   •     THE PEOPLE: The staff is made up of Pro-Tools Certified Engineers with backgrounds in different platforms of music.  COMING SOON TO THE TEAM: YOU! 
The most important thing that sets us apart from our competition is our founder, Brieon Russell.   Brieon served 11 years in the US Army, during Operation Enduring Freedom.  "Being a leader is about setting an example and providing guidance not just to a group of people, but to a project or undertaking as well."  Brieon brings vision, foresight and intuition, along with a whole range of practical skills. Leading and being the head of any business is a challenge, but along with his colleagues, Guano Records promises to bring forth the highest quality music from a vast array of music genres.  When words fail, Guano speaks. 
With every contribution we are closer to reaching our goal in becoming a successful music label that artists and listeners appreciate and desire.  This is just the beginning of an awesome journey, and we welcome all of your support.  We encourage you to share this message with others through word of mouth, emails and social media while having your fellow supporters do the same. 
The Twenty-First Century Recording Studio has arrived
Many people who follow their passion in life cannot explain why or how they do it, but they find a way, no matter what, and this is how Guano Records feels about our campaign. 
More about the Project
People are craving new and unique sounds that come from the artist they love not the labels they represent. – This fact prompted us to dig deeper into a solution.  This is where we started to envision Guano Records and all the possible benefits we could bring to people:
•        New Music
•        Fresh Sounds
•        Crisp Lyrics
When reviewing these benefits, features and much more, it inspired and assured us that this is a business that needs to be created. We feel that we can execute it properly and reach a large market of people in need of an easier way to hear new music.  Our features make us incredibly qualified to succeed in the music industry.  This paired with attention to detail and quality service make us a key player, if not a leader, in the industry. Our mission is to take care of every funder, supporter and customer with the upmost respect and care.  We feel this is the key to our growth. 
How You Can Help
To bring Guano Records to life, we need your support!
Your generous funding helps us reach our goals much faster. It assists us with the cost of further development, manufacturing and production. More importantly, you have the opportunity to be one of the first members of Guano Records.  Guano Records needs pledging but above all it needs your attention and interest! If you love this product as much as we do, then please take a moment to click on one of our social media buttons (Facebook, Twitter and YouTube at the bottom of the page). Help us spread the word and get things started! 
Others ways to help:
If you would like to contribute to the campaign other than monetary donations, there are plenty of other ways to help!
Volunteer – For an Interview
We are looking to interview people about their music preferences; what they are looking for and problems they see with the music industry.
Teach someone else about Guano Records
At its core, this campaign is about helping people who want some new sounds in their life. If you're in a position to teach someone about this campaign - please help share our goal. You are contributing to this campaign by sharing our message. 
How the Funds Will Be Used
We need
20,000.00
in order to introduce Guano Records into a competitive market. This includes marketing, materials, labor and related start-up expenses. 
Thank You and Links
We are so grateful to everyone who has taken the time to read our campaign, as well as those who so graciously contributed to making a difference and helping us reach our goals.  We have spent many months working hard to bring our vision to life in this campaign and it was worth every minute, thank you to all our generous supporters.  Please know your efforts, even the smallest, don't go unnoticed.  We will continue to keep you posted on what your donations help us achieve.
You are part of our Guano Records family.
Link to our Facebook page: 
https://www.facebook.com/Guano-Records-226946247638429/?fref=ts
Please like and share it.  Feel free to leave a message also.
 If you wish to contact us:
Website:  www.guanorecords.com
Our Social Media Connections:
•        Instagram:  Guano Records
•        Twitter:          Guano Records
•        Facebook:  Guano Records
•        YouTube:  Guano Records 
Contact Information
Name:  Guano Records
E-mail: [email redacted] 
If you have thoughts or would like to discuss a collaboration or sponsorship, we would love to hear from you, please feel free to contact us at [email redacted]
Organizer
Brieon Russell
Organizer
Murrieta, CA