Grabación de album con mis hijas
ENGLISH BELOW!
Hola amigos/as: Nos hemos propuesto
grabar un álbum
con los temas que he ido componiendo a lo largo de los años de andadura musical y otros tantos que están surgiendo ahora, con la
super colaboración de mis dos talentosas hijas
Candela (chelista y trompetista) y Caoimhe (violinista y clarinetista) además de otros músicos que han sido importantes en mi vida en la música. El album se llamará HOMEMADE BROWNIES porque queremos resaltar lo bueno de la calidez de la familia y el hogar y las cosas buenas de la vida :) Para mi es muy importante este proyecto porque quiero dejar un
alegato de mi música
y poder contar con mis dos hijas (antes de que se hagan demasiado famosas!) es un regalo...Nuestra idea es lanzar una campaña de recaudación de fondos que dure dos meses, luego grabar y editar/producir otros dos o tres meses para tener el album listo a principios de junio como muy tarde y tenemos previsto un
concierto de lanzamiento del album el 22 de junio
, dia del cumpleaños de Candela y 6 meses más tarde de mi cumpleaños que es el 22 de diciembre :)
Fíjate en las
RECOMPENSAS
porque esto no es un crowdfunding usual...os ofrecemos regalos muy wapos por apoyarnos en cumplir nuestro sueño :) No sólo queremos recibir, también queremos daros un pedazo de nuestro corazón y la mejor forma de hacerlo es a través de nuestra música :)
Podeis escuchar nuestra música grabada en formato pucherete en casa aqui:
Soundcloud de carmen libelula
Esperamos con ilusión vuestras donaciones y sinceramente os agradecemos vuestro apoyo a nuestra pasión <3
Hi dear friends: We've decided to record an album qith the songs I have been putting in my suitcase as I walked along musical land and some new ones being born as we speak, with the valuable aid of my two talented daughters Candela (cello and trumpet player) and Caoimhe (clarinet and violin player) together with other talented musicians who have been part of my musical life. This album is called HOME MADE BROWNIES honouring the warmth of home moments, family and the good things in life :) For me this project is very important because I want to leave a recording of my music with the collaboration of my two girls (before they are too famous!!)...such a gift! The idea is to collect the funds before the beginning of February then recording, editing and producing would take another couple of months so the album will be ready end of May beginning of June and we are planning on having a kool launch gig on the 22nd of June (Candela's birthday and 6 months after my own birthday which is on the 22nd of December).
Check out our awesome rewards as they are very interesting and amusing. ..we want to give you a gift for supporting us in fulfilling our dream :) This is not about just receiving but also about sharing our hearts with you and the best way to do that is through our music.
You can listen to a draft of our songs recorded at home here:
Carmen Libelula - soundcloud
We look forward to your donations and are very sincerely grateful for your support to our beloved passion <3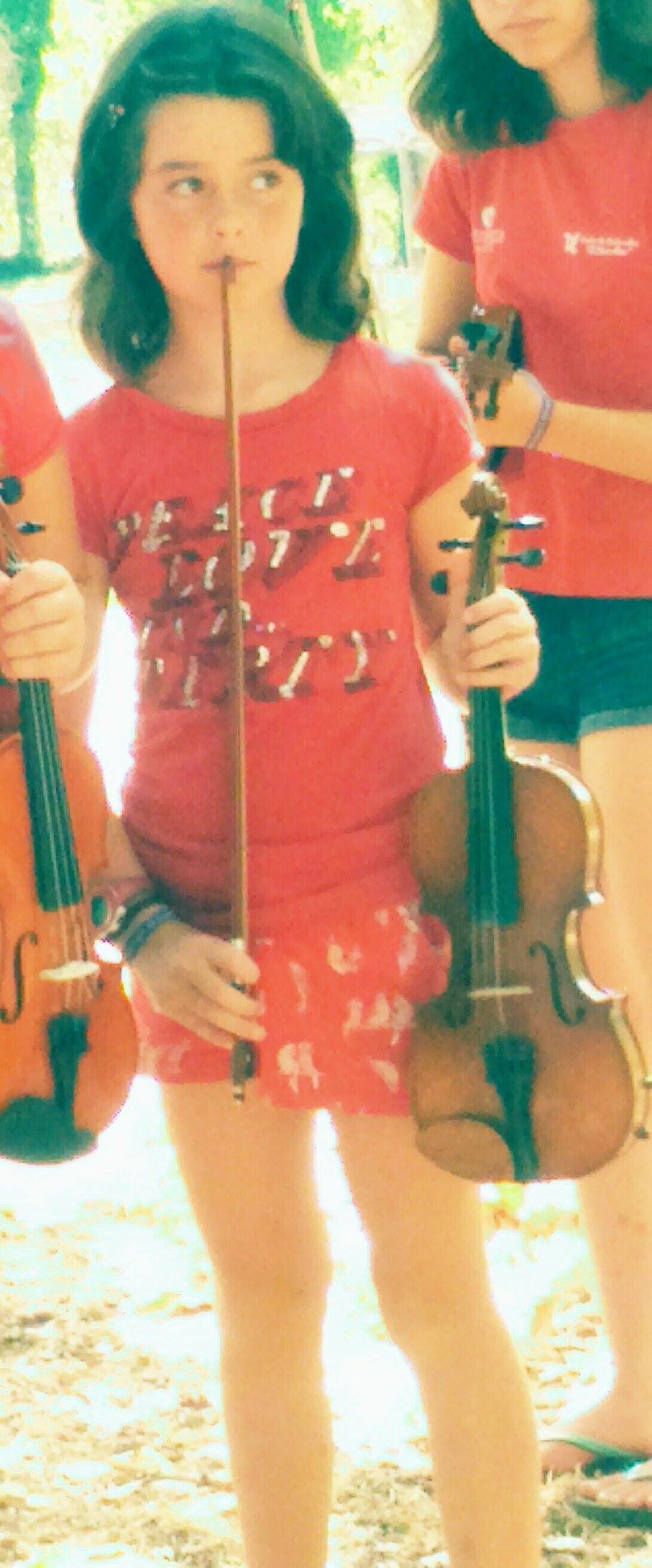 Organizer