Goose the Dachshund's Medical Fund
Four months ago, two dapple dachshunds stole our hearts when we attended the Dachtoberfest in Frederick, Maryland. We had been looking to adopt one or two more dachshunds so our Meeko could have some company. These two dogs were with the rescue league we had been in contact with trying to find our perfect match. Two weeks later, Goose and Penelope came to live with us. These dogs were saved from a not-so-great living situation where they had been bred together and their puppies were sold for profit. Goose and Penelope took an immediate liking to us, Meeko, and their new lives.
This past Sunday morning we woke up to Goose vomiting. We figured it was just another upset stomach. He proceeded to regurgitate liquid all day and was unable to hold down a bland dinner. On Monday morning, he drank water when he woke up and immediately regurgitated all of it. We called our vet and they advised us to fast him for the day and bring him in for a check-up on Tuesday. As we were snuggling with the pups and watching TV, Goose got out of our laps and vomited blood all over the couch. We immediately called our vet to tell them we were coming in right then. We were given the news that he was severely dehydrated and at risk for organ failure. They were sending us to the Emergency Hospital so he could be treated over night. We headed to the hospital with the diagnosis of a 50/50 shot at survival. He was immediately taken to the back for fluids and further re-evaluation upon our arrival. The x-ray was inconclusive for an abdominal/ intestinal obstruction; however, it was the clinical judgment of the ER doctor that it was the most likely cause of his symptoms. We decided not to do an ultrasound as it was $850. We left the hospital without Goose, no definitive diagnosis, and thinking he was going to have surgery in the next few hours.
After discussing it in the car, we decided to call the doctor back and have the internist come in to come in to do the after-hours ultrasound. We did not want Goose to be cut into without having all diagnostic measures completed. Thankfully, the internist decided surgery was not warranted at this time and he would re-evaluate and complete another ultrasound in the morning. The ER doctor also reported that Goose's hydration levels had gotten better and he was giving kisses.
On Tuesday morning, we received news that all of Goose's levels were normal and the second ultrasound did not reveal an obstruction (although there could still be one). We were able to take Goose home at 4:30 pm with the diagnosis of Hemorrhagic gastroenteritis (HGE) and were advised to look for signs of obstruction for the next few days. We had Goose home for one hour when he started to display many of the symptoms. After multiple frantic calls with the emergency room, we made the decision to take him back. A new doctor was in for the night shift and it took only a few moments of looking Goose over to decide she would admit him for the night.
We had to say goodbye to our G-Man and walk away still not having a definitive diagnosis. We have never felt so helpless as dog parents. At this time, he is scheduled for a morning surgery, with the hope that an obstruction is found.
With x-rays, ultrasounds, fluids, and ICU care alone, our bill for Goose's medical treatment is already $3000. With a low surgery estimate of $4000, we are looking at medical bills of over $7000. Our lives have changed for the better since rescuing Goose and Penelope. We want to be able to continue to provide them with the best life and medical care possible. We anticipated a high medical bill; however, it has kept growing and has far surpassed the initial estimate. We want to try to help offset some of the cost, so he can continue to receive the best possible care. If you can find it in your hearts to donate to help us cover some of Goose's medical, it would be forever appreciated.
Thank you,
Brooke and Mike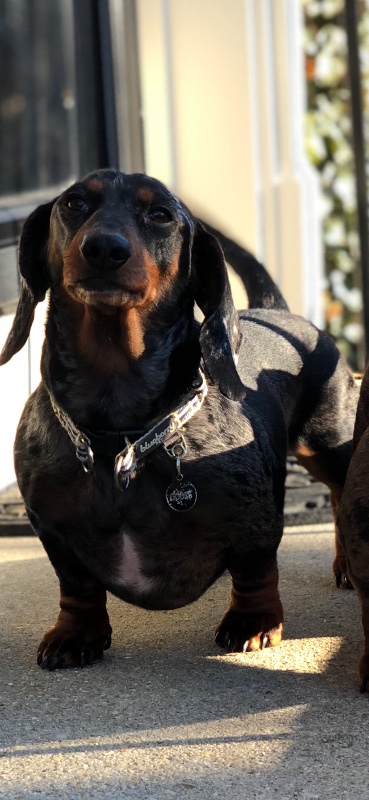 Organizer