Gaby MA in Education&Teacher Licensure
June 15th, 2020
Hahn's Peak, Colorado
Hello Family and Friends,
Hope this letter finds you well. I wanted to reach out by sharing a little bit about what is going on with my life, explaining briefly what I am working towards, and how I need your help to accomplish my goals. 
Amazing things are happening in my life. A year and a half ago I met the man of my dreams in my favorite place in the world: Hahn's Peak, Colorado. Sean and I have an incredible life in the Northwest Colorado mountains. We share a beautiful yet humble cabin, and we are both hardworking individuals that find joy in outdoor adventures and hobbies. Sean works as a carpenter building custom homes. And I currently work as the Water Education Coordinator at an Environmental Education organization called Yampatika. We are currently engaged and hoping to get married July 24th, 2021! 
I have recently been approached by a private school called Emerald Mountain School (EMS) to take a unique and novel position at the school called: Associate Science Teacher. The main goal of this position is for me to gain valuable science teaching experience, while going to graduate school simultaneously, and teach science as a lead and assistant teacher 1st-8th grade.  I am enrolled in Western Colorado University MA in Education+Teacher Residency Licensure Program & working as an Associate Science Teacher at Emerald Mountain School starting August, 2020! 
This is the third MA program to which I have been accepted, but it's the first one that I am actually pursuing. In the past 4 years I applied, was accepted, and deferred a Master's program at Colorado State University and Colorado College. This time, I feel confident that I can pay for the program and I will do whatever it takes to avoid taking on more student loan burden. A little background on my undergraduate studies to give you a good picture of my finances...Despite my timely payments and paid-ahead status with my current student loans, I still owe $35,000 USD + interest (out of $50,000) for my Bachelor's degree at Colorado College. Throughout my college career, I paid out of pocket while working and getting some family assistance, a total of $50,000 USD. Colorado College granted me a total of $136,000 USD in merit-based scholarships. I jumped into a Liberal Arts education head first, an investment remarkably high but worth every penny. I have been lucky in the grants I have received, yet simultaneously invested in my own educational expenses. My monthly student loan payments are currently high enough and I do not feel comfortable taking on more loans in the near future. I have saved a sum of money for graduate school in the past 5 years post college graduation, and I have applied to every possible scholarship in hopes of fully paying my graduate studies without additional student loans. Unfortunately, Covid-19 happened and some scholarship funding that I was hoping to receive, has not panned out like I expected. To be more specific, a $12,000 grant fell through in April 2020. But some adversity will not stop me in pursuing higher education. Below you will find my budget for the MA in Education and how I am still short of reaching my goal to pay for school completely without student loans. 
Budget: M.A. Education Western Colorado University (approx 2 years)
Teacher Licensure/Student Teaching Residency (1st year minimum cost)
$12,500
M.A. in Education (2nd year minimum cost)
$7,500
Total (minimum cost not including books and miscellaneous expenses): $20,000 USD
Funding Sources:
Donald P. Tim Scholarship
$1,550
Colorado Rural Teaching Scholarship (not received yet)
$4,000
TEACH Colorado (not received yet)
$1,000
Gaby SAVINGS for MA in Education
$5,000
Total Possible Funding:
$11,550
Total Funds Lacking:$8,450
Today, I am asking for your help. I am getting married to Sean McKay July 24th, 2021 (postponed from July 1st, 2020 due to Covid-19).  And the only thing we ask for as a wedding present is a contribution towards my graduate school expenses. This will allow me to get a better salary in the upcoming future and better support our family in the years ahead. It is not easy asking for money, but I wouldn't ask if it wasn't needed. Since I moved to Colorado in 2011, I have been as financially independent and responsible with my finances. Nonetheless, higher education in this country has proven to be quite expensive and hard to pay for in full without a degree of financial assistance. I feel very proud of my accomplishments thus far and the person I have matured into. I humbly ask you for a contribution if it is within your capacity. Please feel free to reach out if you want to chat about ideas or anything at all.  Thank you!
Sincerely and with love,
Gaby Rodriguez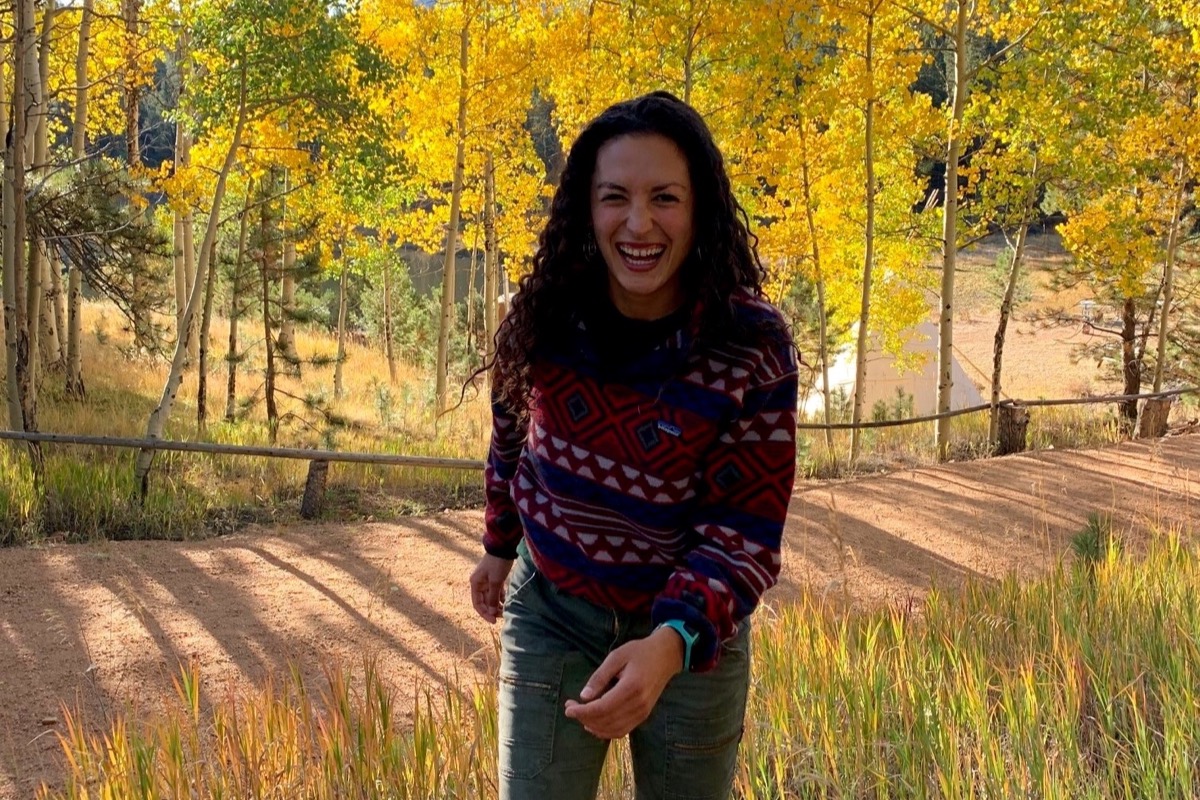 Donations


Fundraising team: Gaby goes to Grad School! (2)
Gabriela Rodriguez 
Organizer
Raised $50 from 1 donation
Clark, CO
#1 fundraising platform

People have raised more money on GoFundMe than anywhere else. Learn more

GoFundMe Guarantee

In the rare case that something isn't right, we will refund your donation. Learn more

Expert advice, 24/7

Contact us with your questions and we'll answer, day or night. Learn more