On November 9th, 2018, seven girls from the Ottawa St. Anthony Futuro soccer team will be travelling from Ottawa to Rurka Kalan, Punjab, India to participate in the Girls Play Girls Lead Global Diversity Festival hosted by YFC  (
http://www.yfcrurkakalan.org/
).   
This is an annual event and is a combination of sporting competitions and educational workshops. The event began as a way of providing opportunities to underprivileged and at risk children in the U-12 age group who couldn't otherwise participate in any tournaments or competitions.    
For one week, the Futuro players will spend the day talking to local players, taking part in workshops,  sharing stories about soccer, life, adolescence and the future ahead.   Each night, the girls will take to the field to play the game they all love - soccer.
Taking part in this event will be a great experience BUT the team is also hoping to bring more than just their soccer skills and stories.  The team  would like to leave the community with something lasting and are raising  funds to support Project ASPIRE - Adolescent Girls Sports Program for Inspiring Rural Empowerment.   The funds being raised will help 100 girls (aged 12-16) from rural families overcome gender bias / low aspiration / lack of family support and role models through a three year project focused on sports and local mentoring.    The school/village which Futuro will support is the Govt Sr. Sec. School in Samrai, Jandiala.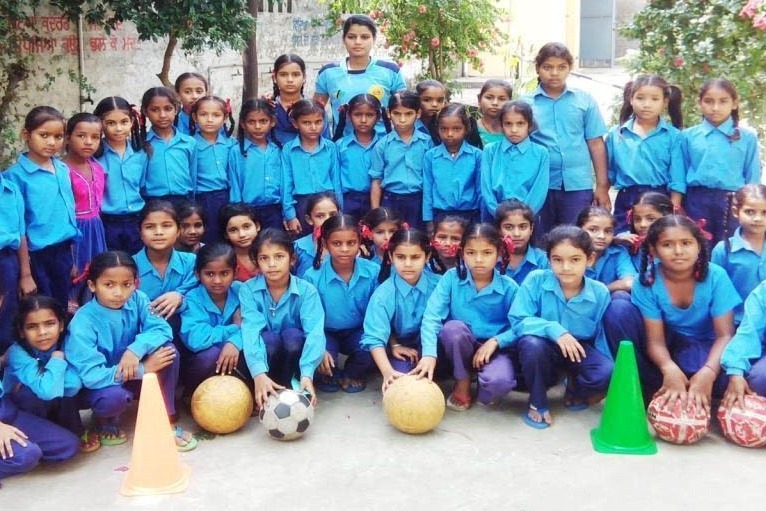 The funds raised will help run the three year project - benefiting the children, their parents, the school and the entire community.     
The FUTURO team thanks you for any size donation you can make to support Project ASPIRE.      
Thank you so much for your support!
Team FUTURO - Kristen/Caitlin/Meagan/Paris/Mansi/Jane & Zoe
Every Day in Every Way!
*100% of funds raised will be donated to Project Aspire
Fore more information on Ottawa St. Anthony Futuro please visit 
https://www.futurosoccer.com/


Fundraising team (6)
Kristen Riis 
Team member
Raised 2,275 $ from 15 donations
Zoe Gardiner 
Team member
Raised 1,395 $ from 16 donations
Caitlin Crichton 
Team member
Raised 490 $ from 6 donations
Paris Axam 
Team member
Raised 190 $ from 5 donations
See all