Fundraising for the Loft Raising
Montpelier Children's House families past and present know how hard Samara and the other excellent teachers work.  Whether they're helping our children explore a puddle, dive into an art project, dig out the dress up clothes, or navigate little person problem solving, they're thoughtful, caring, and innovative.
As grateful family members of MCH kids, we'd like to give back outside of the holiday and end-of-year giving season, and help support a special project that's underway.
As Samara recently shared, she's working to bring back an
indoor loft
- an elevated indoor space where kids can build forts, get different view of the room, or just take a quiet break. Making space for the loft involves some redesigning of the interior space and flow.  Samara and others are hard at work on this exciting project - and with this fundraiser, we further support the Raise the Loft project!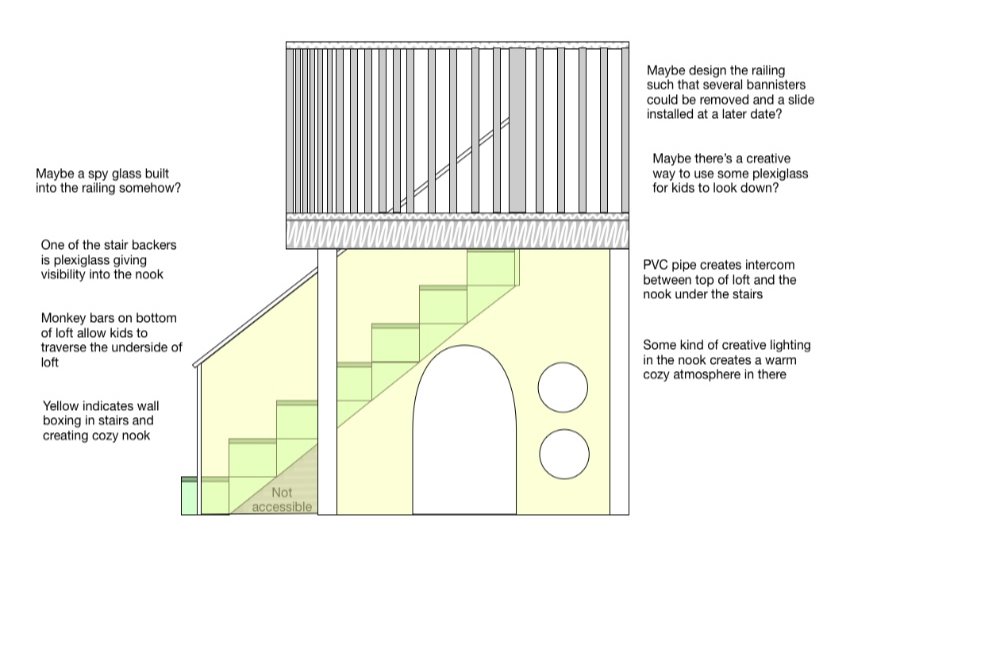 Giving at all levels is welcome and encouraged. For those who prefer to just write a check, there will also be an envelope hanging near the check in at school. Anything raised over the goal will go toward the new playground equipment fund.
Since to project will be underway soon, the deadline for donations will be August 31, 2018.
Thank you for whatever support you choose to give!
****
This fundraiser is being organized by a team of parents; the name on the campaign - Kate McCarthy - is also known as Will's mom. Questions? Contact Kate ([email redacted]) or Samara ([email redacted]).

Organizer and beneficiary
Kate McCarthy
Organizer
Montpelier, VT