FROSI NEEDS HELP / KITTY DOH HOLDS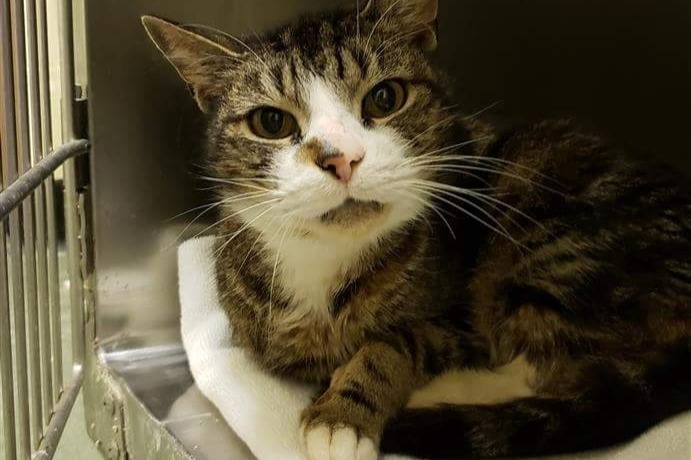 FROSI recently rescued 5 NYC DOH HOLD CATS that were scheduled for euthanasia at the NYC ACC. We are asking for help to offset the costs incurred for their rescue.   Like all small rescue groups we struggle on a regular basis and we can really use some help so we can continue to dedicate ourselves to  our life saving mission ...... to help save  kitties from euthanasia.
A little background about comitting to pulling a 6 month DOH HOLD cat.....When a rescue group agrees to do a NYC DOH (NYC DEPT OF HEALTH HOLD) there are many guidelines,  stipulations and protocols that must be strictly adhered to throughout the entire 6 month in HOME QUARANTINE period.  Some of the costs include frequent monthly vet visits as well all costs, care and maintenance provided by the foster while in their care.  When an animal  has bite wounds of unknown origin they are placed on DOH HOLDS to be monitored and observed for any signs and symptoms of rabies.  Often times cats on these holds are sadly and needlessly euthanized.  Many rescues shy away from doing these type of rescues simply because of all the expenses as well as the cost of boarding the cats throughout 6 mnth quarantine.  We are very fortunate to have a few wonderful temp fosters that are approved with our rescue to do DOH HOLDS.   By having these invaluable life saving fosters, who open their hearts and homes,  we are able to provide the kitties with safe haven, while ensuring them a nuturing, loving,  home environment.  This is not only cost effective, it saves the rescue huge amounts of money that we would be otherwise spending on vet boarding fees ($300 - $400 per mnth / per cat).  We feel in home is also the most humane way to do a DOH HOLD.  The cat is able to roam free within the home environment and intermingle with  humans and resident animals for socialization.  After the 6 mnth hold and officially cleared from hold the cats can move on to their new forever homes.  
We just couldn't sit back and watch these absolutely  sweet, innocent victims of bad circumstances die!  We needed to act and so we did, but we are asking for  your help with funding. 
Please read about each individual cat below and view some of the photos and you will see and understand why we just couldn't turn our backs on these precious little gems.  They need us, and we need your continued support!    
•VANILLA CAKE 35943 MANHATTAN 
https://m.facebook.com/NYCACC/
photos/a.1863695003674296/ 1917373081639821/?type=3
Vanilla Cake is a sweet little kitten that we pulled with her sibling STRAWBERRY CAKE.  
•STRAWBERRY CAKE 35944 MANHATTAN
https://m.facebook.com/ACC.
OfficialAtRiskAnimals/photos/ a.321824995025705/ 321834575024747/?type=3
•CARNEGIE 29118 STATEN ISLAND
https://m.facebook.com/story.
php?story_fbid= 10211616204774211&id= 1038777012
•SKIP 28977 MANHATTAN
https://m.facebook.com/story.
php?story_fbid= 256048368470277&id= 100021953480814
•HAZEL 34511 MANHATTAN 
https://m.facebook.com/ACC.
OfficialAtRiskAnimals/photos/ a.328393154368889/ 322744931600378/?type=3
Organizer

Feline Rescue of Staten Island Inc
Registered nonprofit
Donations are typically 100% tax deductible in the US.