GIRALUNA is an nonprofit organization with the goal of helping and guiding kids from one of the poorest areas of Montevideo, Uruguay to become their best self encouraging them in creative and artistic areas. 

Today, they take care of more than 130 kids from 5 to 18 years old.  Yesterday, I was one of them.
I can't even tell you how much Giraluna meant to me while I was growing up. 
When every single adult in the house have to work for almost the whole day to fulfill the basic needs of a family many times the young kids have to stay at home with no one to take care of them. 
It's then when Giraluna comes in action and bring the kids to this second family.
After school they go there for the rest of the day and they get help with their homework, attend psychology sessions, cooking lessons, Training and interactive games to keep them active and healthy.
Art and music classes are a big thing in the institution since they now are recording CD's and selling them each year and performing in different little events they organize in order to raise money.
They feed them dinner so they don't have to go home with an empty stomach, the kids work on a garden to grow their own vegetables (that was my favorite back in the days).
They treat each kid with so much love and attention... They help them with family issues and take them on trips around the country. This organization is a blessing for this communities in Montevideo, Uruguay. 
Today, I want to put two of my passions together. HELPING OTHERS AND BECOMING STRONGER AND CHALLENGIN MYSELF. I will be climbing Mt Withney, The highest mountain on the 48th states in the US. 
"Set a good example, you never know who is watching" My goal is to encourage this young kids to challenge themselves, to always try even when it looks hard and to never give up! 
They will be my motivation.
They will be cheering for me and I will be doing the same for them asking you, my friends and followers to join me on this journey, donating whatever you can to give to my Giraluna family.
Any donation is a big donation for us!!! every single dollar counts! 
Right now one of the many things they need money for is to record and get their next Album to sell it online and in little events during the year to raise more money and to fix their facilities after a cold and rainy winter.
Let's show this little ones some Love !
Forever grateful to all of you my friends!
Love, Caro. 
https://youtu.be/lrTMdJwMYG4
http://giralunaong.wixsite.com/onggiraluna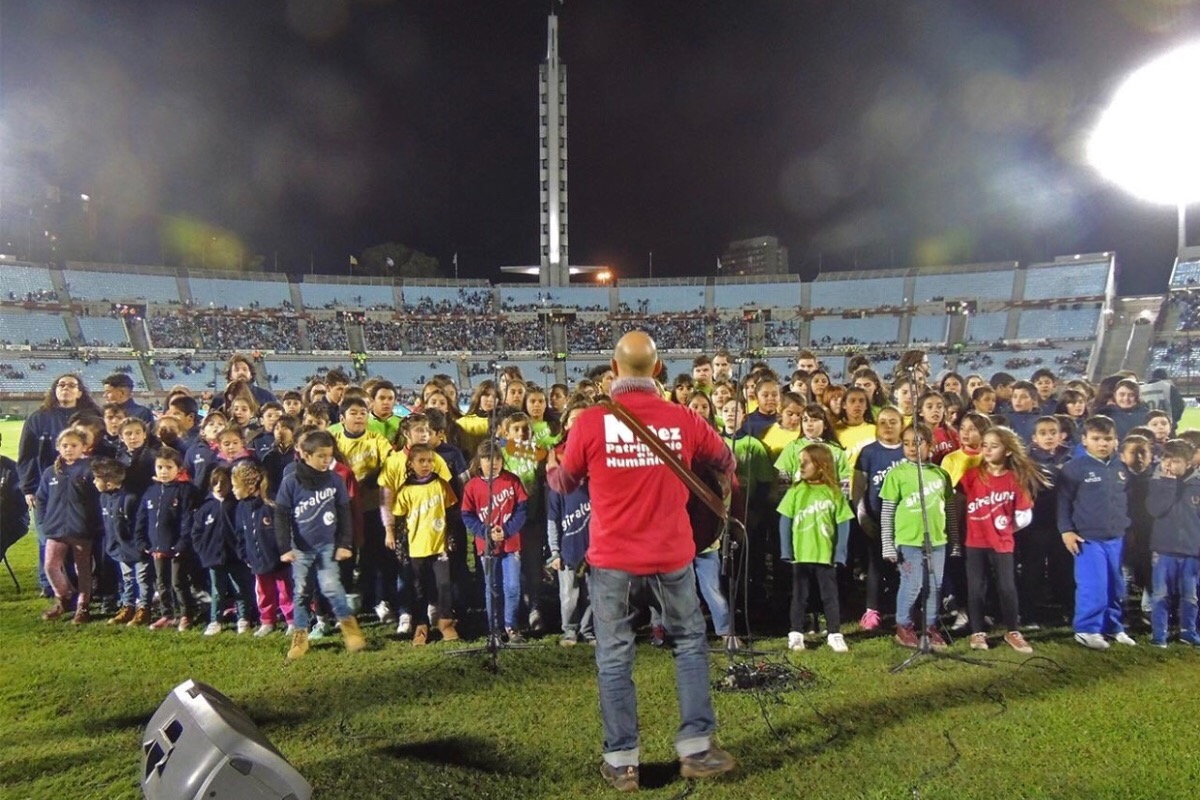 https://youtu.be/AswbUDw6SD
My name is Carolina Sanchez, I'm from Uruguay and this cause is very important for me since I was once part of this comunity. The money will help over a hundred kids and it will be used to get their new album, fix the amenities and buy food. 
I will be sending the money to their bank account and everyone will have the rights to ask at any given time how the money is being used. 
Thanks for everything!
Organizer