Flood fund for the Vlcek-Cowell fam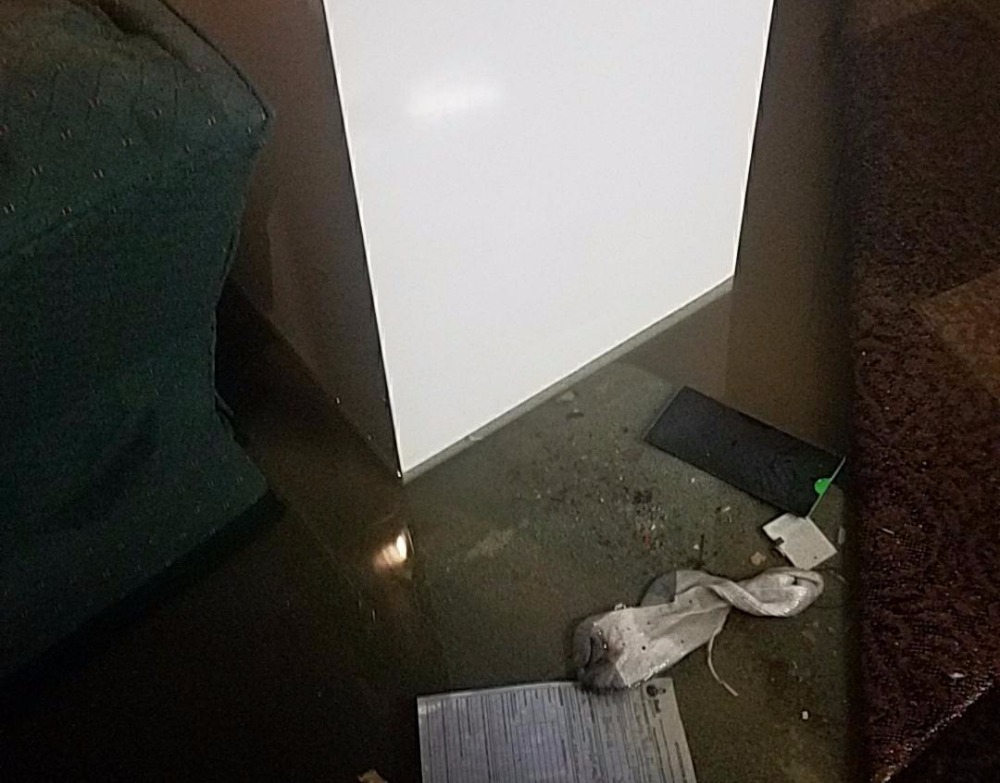 SEEKING DONATIONS:  MY SISTER AND HER FAMILY HAVE LOST EVERYTHING DUE TO RECENT FLOOD
Lake County has been overcome by a significant amount of rain and today, we are reminded of the loss and devastation that goes along with the wrath that Mother Nature has succumbed the city of Round Lake to. 
On July 12th, my niece, Cheyenne, awoke to what she thought were the emergency sirens going off.  She immediately went into my sister, Nikki's room, and woke her up.  Nikki went outside, only to find that the alarming sound that rang through the air at 3:07 AM was in fact her husband, Pat's car horn blaring throughout the neighborhood.  The car was under water, along with my sister's car, leaving them both undrivable.  Because they only have liability insurance on their vehicles, neither is covered and replacement will be their responsibility. 
Over seven inches of rain have fallen within a short period and the storms continue.  Their basement, where two of the four bedrooms in the home are located, is soaked in several inches of water, sludge, mud, and debris.  My nephews, Skyler and Bryce's belongings must be replaced, as furniture pieces have been ruined.  The drywall on all the walls has been damaged, including external walls. The furnace is no longer functional and the excessive water intake has created a crack in the foundation, which is now seeping water as well.  Again, damage caused by the flooding that will be their financial responsibility.
At 12:30 PM this afternoon, the Round Lake Fire Department evacuated the home.  They are currently staying with a friend closer to their home, as they do not have the means to stay at a hotel. Until the flood waters subside, I am not able to pick them up and bring them to my house for shelter.
For anyone that knows my sister, they can attest that she is one of the kindest, most thoughtful individuals you will ever have the pleasure of knowing.  Nikki works tirelessly at a local factory, supporting a family of five, their rescue dog, Sadie, and two rescue cats, Riley and Shamus.   She is a very proud woman who has never taken anything from anyone in her life but is the first to help anyone in need.  Pat is a proud, hard-working individual himself, who has suffered major medical issues over the years, suffering from severe spinal nerve damage and degenerative discs.  He has endured multiple surgeries on his back, leaving him incapable of full-time employment, until recently.  Their family is not wealthy in financial terms, but rich when it comes to love and generosity. 
It is a very hard and humbling experience to reach out to others for financial assistance, but The Vlcek-Cowell family does not have flood insurance and the overwhelming expenses related to the major damage to their home and property is more than they can afford. 
While nothing can take away the anguish caused by this natural disaster, your donation, no matter big or small, can provide the foundation needed to help revitalize their home and most importantly, give encouragement to their family.  Let's extend a helping hand to the Vlcek-Cowell family in this very difficult time of need.  Thank you!
Christina Lambert Vinsant 
Organizer and beneficiary
Angela Vlcek Lesniewicz 
Organizer
Round Lake Beach, IL