Hello, this is my story, and
my wish, my prayers for a few moments of peace, and enjoyment in my life that has been painfully changed forever.


     We have four awesome kids, three boys and one girl. And a loving, lovely wife.
     Fishing helped raise good young men, awesome daughter and great memories.
    The youngest is
Hayden
, now 15, my
spinal cord damage
happened when he was 11 yrs old. It hurts me that I have not had the chance to share with him my love of the outdoors.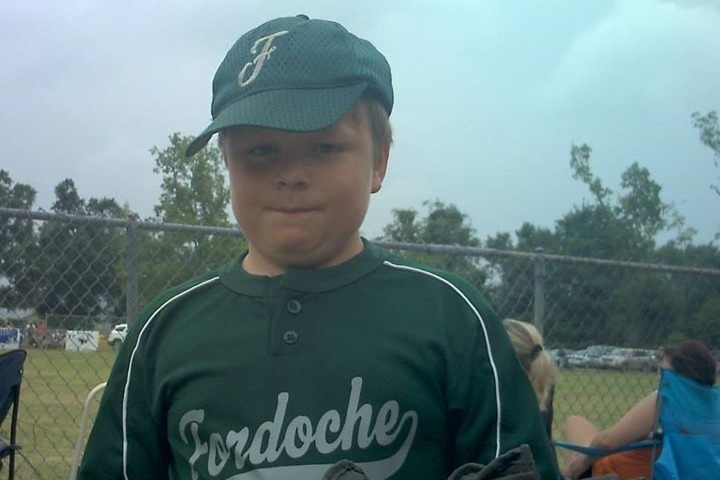 My second child is
Cameron
. He is now 19 yrs old, and a hard working young man. He was raised to respect the outdoors and the outdoor life.  Along with a kindness for all that is good in this world. For Cameron's 14th birthday he asked me to take him fishing instead of a birthday party. Luckily we did go and had a GREAT DAY on the trip.
    My third child is
Avery
. He is 22 yrs old now, and also a hardworking man. He lives, and loves nature. When he was around ten or 11 years old we had a fishing trip planned for the next day. That night before we were set to go fishing, he would come to my room every two hours to wake me up to see if it was time to go. Starting at ten pm. That night, every two hours, "daddy is it time to go?" I didn't get much sleep that night.
    My oldest is my daughter,
Amber,
who is now 25. She was the most avid fisher out of them all. Rain or shine, she was ready to get out there, on the water. She also was the luckiest out of all my children. One time she put her bait in the middle of a hollowed out stump in the water, with water inside of the stump.  I say "your not going to catch anything inside of that".  Before you could blink, she caught a fish from inside of this volcano looking stump. And she just looked  at me and smiled.

    Degenerative disk disease, Spinal Stenosis with Myelomalicia
 is the diagnosis. 
Have had three surgerys since November of 2014. Cervical spinal stenosis with myelomalicia.  Neck vertabra  are now one solid bone with titanium plates and screws keeping it together. 
   Every day life starts by sitting in a recliner, with three heavy plankets over lower body with a hair dryer blowing underneath the blankets for about two hours. Because the spinal cord damage in the neck makes lower body feel ice cold.    
WALKING, watching
my feet not to fall. Praying that this pain would go away and work for what is needed. But, after 30 minutes of work now, nerve damage steals my breath, strength, and the pain all over  my neck, back and pelvis,  places me in bed for a day. My legs shake uncontrollably.  Since 2014, three falls have sent me to the hospital. Once with my left ribs busted up. 
   A spinal cord stimulator, inside of the hip, two electrical leads/wires that go from a battery pack under the skin , wires positive and negative are attached to the lower spinal cord and send electricity into the spinal cord to dull the intense constant hip, leg and pelvic pain.  
Myelomalicia,
a dead spot about the size of a kidney bean in my spinal cord just below the  head. This is the uncurable  source of all pain. The
myelomalicia
was  caused by
spinal stenosis
with myelomalicia in 2014.
    Retired from law enforcement , RETIRED, not on disability. Live with a much lower pay check than before.   
NOW, trying to make a small boat safe for a Handicapped person.  A front seat specifically deigned to keep spinal cord aligned properly, special supported head and neck collar/head rest.   Handrails, guardrails, steps with handrails on trailer.  And other items that will insure safety. A contractor to install this equipment properly. The labor cost is the most expensive part of this. 
Physically I  cannot do any other kinds of activities. sitting and walking short distances are my limitations .

   All receipts, invoices, labor fees, copies will be provided.  If someone wants to donate time and skill  instead of money towards this goal, they are welcome over. 
    Just a dollar or two would help. Thank you very much for your time. 
 You lose a piece of your heart when you lose the connection with your family .Means, and passion with the ones you love, and the ability to make memories.