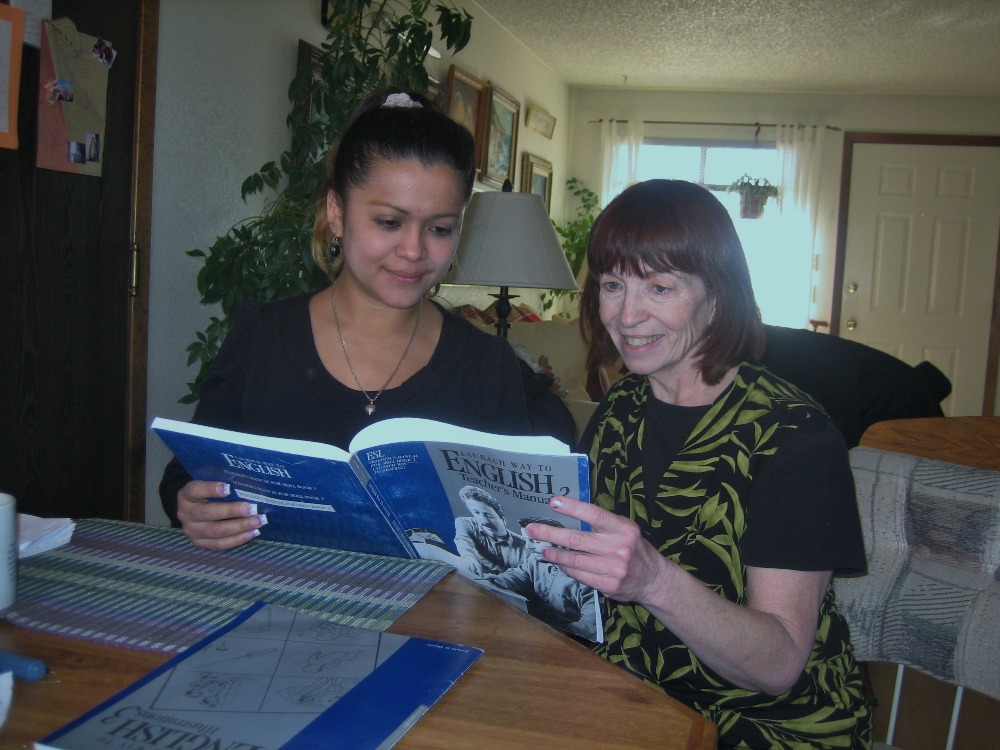 Mission Statement:  ESL In-Home Program of Northern Nevada provides instruction at no cost to adult individuals who wish to learn or improve their English language skills, GED preparation, and Citizenship study regardless of sex, age, race, religion or national or ethnic origin, or physical disabilities. ESL In-Home Program empowers people, especially those of low to moderate income, to become more productive members of their local communities by providing them with the language and cultural skills necessary for life in America.
We have over 850 adult immigrants on our wait-list who are anxious to learn English Language Skills. Funds received will start some on the path to education,  better jobs, and financial independence. Possibly even more important, as the parents learn, they will help their young children, thereby diminishing the huge disadvantages faced by children who start school without speaking English - the language in which they are to be instructed.
The photo above shows one of our community volunteer tutors teaching English on a one-to-one basis to her student which helps the student progress faster. Many parents are now helping children with homework, communicating with teachers and medical personnel without interpreters, shopping in English-speaking stores, find jobs, advancing in current employment, attending higher education institutions, becoming U.S. citizens (we have 233 new U.S. Citizens) and more are studying.
 A  U.S. Peace Corps motto is:  Help one person and you have done your job!  It costs $80 to purchase the instructional material necessary to teach English language skills to one adult immigrant which will also help his/her family.   As we are a 501(c)3 volunteer nonprofit organization approved by the IRS, your donation is 100% tax deductible to the extent of the law.
Whatever you can donate will be appreciated and would help towards one person experiencing the "American Dream".