Recovering, and living expenses
Okay, so I never seen myself making one of these, but we have no other options. This past Saturday, the 20th of January, we were involved in a pretty bad accident.
Me, my fiancee, Jennifer and my 8 year old disabled son Nathan, were headed to buffalo wild wings when a driver coming towards us at a fairly high speed decided he wanted to make a very last minute left turn, directly in front of us. He hit us pretty bad. Jennifer and I were beat up pretty bad, but Nathan took the most damage. Being so little, the impact caused a broken humerus and a broken clavicle. A bruised face, and a lot of pain and suffering. He constantly cries of pain, and thinks he's dying. No kid should have to go through this. Especially one who has already been through so much in his 8 years. You see, Nathan has Lowe syndrome, and has had a tough childhood so far. And now this? It seems unfair. His mother and I have been taking it pretty hard, watching him cry, as he lies here with a broken right arm, and left clavicle. He has no use of his arms right now.
We're making this for help. We've never had to ask for help like this, but we seem to be left with no other options.
Jennifer and I will be out of work for a while, as we are barely mobile. Our bodies are very bruised up, and it hurts very much to sit, stand, and move around. Not to mention, it will be very hard helping nathan deal with his injuries. Affording rent, bills, and eating will be very hard for the weeks we are recovering. There was no intention to meet the goal we set, but anything will help.
Thank you so much.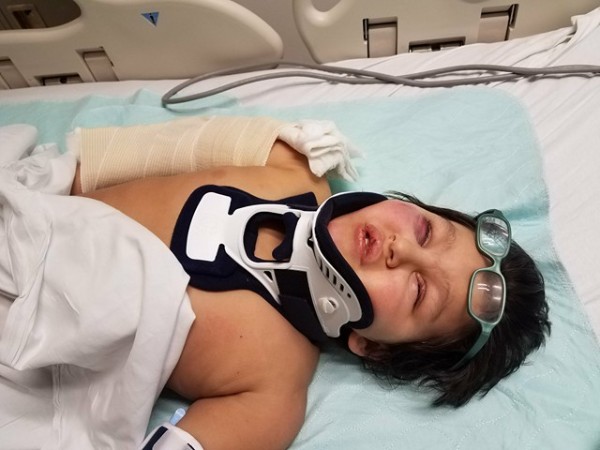 Organizer