Emma Loves Dogs Foundation
Emma Mertens is an 8 year old girl from Hartland, WI, who is battling a DIPG Brain Tumor - she was diagnosed in early 2019. Through our
Caring Bridge
,
previous GoFundMe
, and
Facebook page,
thousands of compassionate individuals shared their love with Emma by sending pictures of their dogs and other animals, along with notes of encouragement.
We got pups from all over the world sending Emma cuddles and hugs.
  We even had a PO Box open for a while but had to close it due to overwhelming response! We are so grateful for the ways that Emma has been supported by a global community as she battles this tumor. I think the shirt below says it all: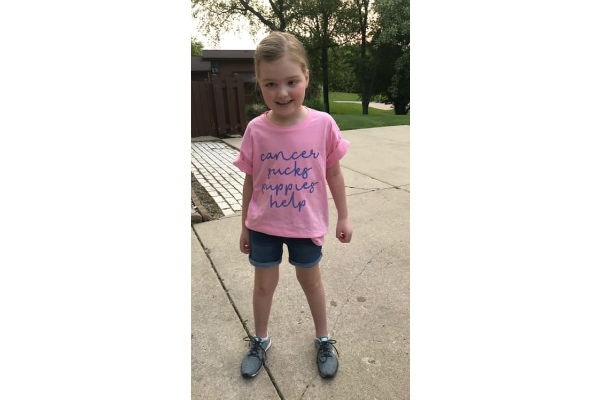 Emma has always had a passion for animals, especially dogs. Emma also loves helping others and in lieu of gifts has asked for donations to local animal shelters for past birthdays.
This year we are taking that to a whole new level and launching the Emma Loves Dogs Foundation!
This Foundation will provide financial assistance to individuals and organizations that share Emma's passion for helping animals such as; police K9 units, animal rescue organizations, animal shelters and more!
Please visit our website for more information:
www.EmmaLovesDogs.org
You can click below to see recent news about Emma and new Police K9, Stax.  
K9 Vest Awarded in honor of Emma
Organizer and beneficiary
Geoffrey Mertens
Organizer
Hartland, WI
Emma Loves Dogs Foundation
Beneficiary