Emergency Pet Care Program
Make a difference for people and their pets - Emergency Pet Care Program's mission is to provide a network of care for the pets of Cape Cod, MA residents who are in the shelter system or facing homelessness.
In 2019 there were approximately 370 individuals experiencing homelessness, or living in shelters or some sort of transitional housing on Cape Cod.  They ranged from those with different types of emotional and substance issues, to those who were just trying to find their way. The pandemic has made this already heartbreaking problem even worse.
​
For many, their pets are often the only stable and reliable companionship, and permanently surrendering them because a shelter or transitional home will not allow their best friends to join them can be overwhelming. Unfortunately, many are forced to make that decision with just a moment's notice. This can be extremely stressful, and as a result, many choose to live outside or in cars with their pets. This leaves them at higher risk and more vulnerable in many ways. For those who agree to give their pets up, the animals often end up in a shelter where there is limited space and there is no money to care for them, so the chances of euthanasia is high. This cycle also puts more stress on our shelters and rescues which are already overburdened with unwanted pets. 
There is currently no official emergency program in place on Cape Cod for organizations and individuals who are doing their best to assist this vulnerable population, and the struggle for all involved can be serious. Each time it is an urgent and chaotic process to find a way to care for the person in emotional or physical need, as well as do their best to find a place for their pets. Often, no help is found in time and the pets must be permanently surrendered which can be traumatic for both owners and their pets.
The answer to making a difference for these people and their pets is easy; working together! The key is a network of available fosters, rescues, shelters, veterinarians, trainers, groomers, transporters and donors. EPCP's goal is to provide an easy way for all parties to do just that!
Please visit
https://www.eviealo.com/emergency-pet-care-program.html
  for more information about this new and vital initiative and make a difference today!
Thank you so very much!!
RAM, Cora and Henry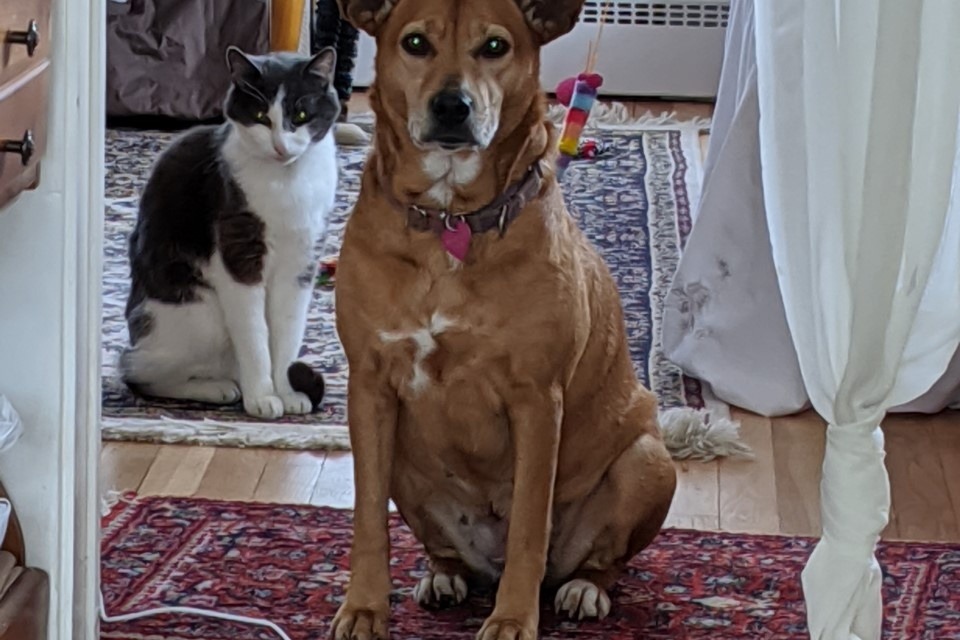 Donations
Become the first supporter 
Give $20 and be a founding donor
Your donation is the start of R. M's journey to success. Your early support inspires others to donate.
Make a donation