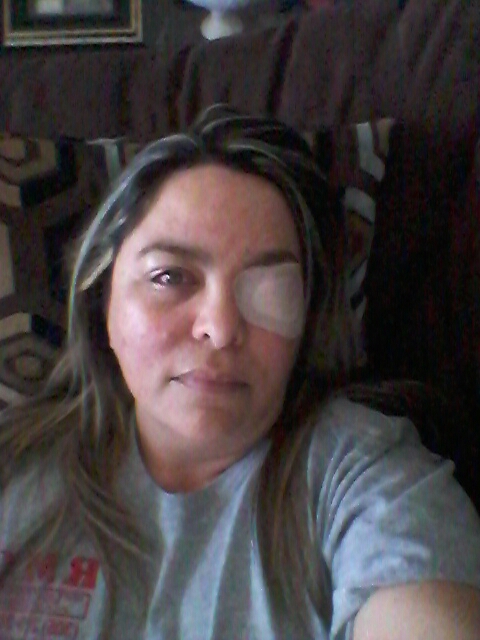 Hello,
My name is Elkes Dominguez I'm 46 years old and I'm from Barranquilla Colombia. I leave in Miami Fl and since 2003 I work in medical field helping patients from babys through adults. During all this years, I'm been able to make a positive impact in so much people in my community, helping the ones with less, the more sick or in needs. Today, I'm the one on the other side of the coin,  a few monts ago, I lost the apartment I leaved for the past 5 years, then my car was repo, 3 months ago I lost my life time job and  the health insurance and since then I start having vission issues, went to emergency room at Bascom Palmer, they found a big and growing mass in the back of my eye.  This mass detached my retina causing  vision lost on my eye, intense eye pain and bad headaches.  After many test, diagnostic images and a painfull eye needle biopsy, I was diagnosed with ocular melanoma (eye cancer) and the only treatment possible is the total removal of my eye. Chemo or radiation are not an option because it will affect my brain. 
After a lot of research, looking for hope and another option, I found Dr. Marcelo Lam who give me this  alternative natural treatment with a medication that will be injected on my veins daily for 5 weeks. This medication has been used in many cancer patients will a high percentage of success and he have already many patients on remission.The medication itself is $7500 + Dr and clinic spences.
I"m beging in Jesus name your help to save my eye so I can see the ligth every day again and then continue my life doing what I know to do better.. Helping others...
Thank you from the bottom of my heart...
Elkes
Organizer