El Salvador Aid-Food Provisions and Medical Needs
For almost five years (May 2020 is our anniversary),
Roxy Somos Todos
 (
https://www.facebook.com/RoxySomosTodos/
 )
has organized monthly fundraisers to provide food provisions for children who live in extreme poverty and transportation for children living near the borders receiving cancer treatment in San Salvador, El Salvador.
Due to Covid-19 we are unable to hold our monthly fundraisers, which in turn has removed our fundraising ability. Our food provisions provide crucial assistance for 50 families for a month and given the current situation around the world this crucial assistance has now become
extremely vital
.
We ask that you help us meet our
 goal of $1000
to continue to provide this aid to the children and their families whom we help each month.
Roxy Somos Todos also provides medical supplies for the Benjamin Bloom Hospital's Intensive Care Unit (ICU) in El Salvador where they treat the most delicate cases. The hospital is the
only
children's/pediatric hospital in Central America.
Here are some of the donations we have made to the Bloom's ICU: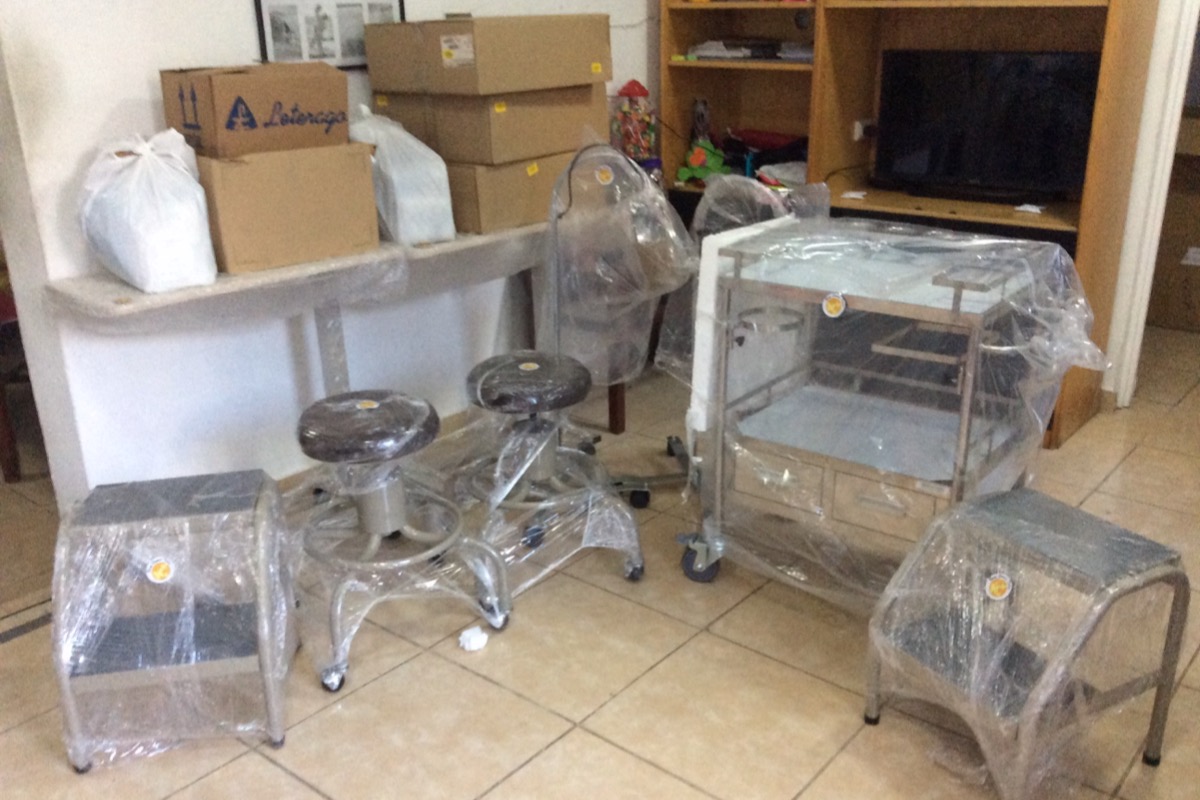 We realize these are difficult times for everyone; however, each dollar counts, and any amount you can donate is greatly appreciated.
Stay safe and healthy.
~~~~~~~~~~~~~~~
Durante casi cinco años (mayo de 2020 es nuestro aniversario),
Roxy Somos Todos
(
https://www.facebook.com/RoxySomosTodos/
)
ha organizado recaudaciones de fondos mensuales para proporcionar alimentos a niños que viven en la pobreza extrema y transporte para niños que viven cerca de las fronteras que reciben tratamiento contra el cáncer en San Salvador, El Salvador.
Debido a Covid-19 no podemos mantener nuestras recaudaciones de fondos mensuales, lo que a su vez ha eliminado nuestra capacidad de recaudación de fondos. Nuestras provisiones de alimentos brindan asistencia crucial para 50 familias durante un mes y dada la situación actual en todo el mundo, esta asistencia crucial ahora se ha vuelto
extremadamente vita
l.
Le pedimos que nos ayude a alcanzar nuestra
meta de $1000
para continuar brindando esta ayuda a los niños y sus familias a quienes ayudamos cada mes.
[Mire arriba para las fotos de los viveres]
También Roxy Somos Todos proporciona suministros médicos para la Unidad de Cuidados Intensivos (UCI) del Hospital Benjamin Bloom en El Salvador, donde tratan los casos más delicados. El hospital es el único hospital infantil / pediátrico en América Central.
Estas son algunas de las donaciones que hemos realizado a la UCI de Bloom: [Mire arriba para las fotos].
Reconocemos de que estos son tiempos difíciles para todos; sin embargo, cada dólar cuenta, y cualquier cantidad que puedan contribuir es muy apreciada.
Mantenganse a salvo y saludable.

Organizer