Medical Costs n' Loving Help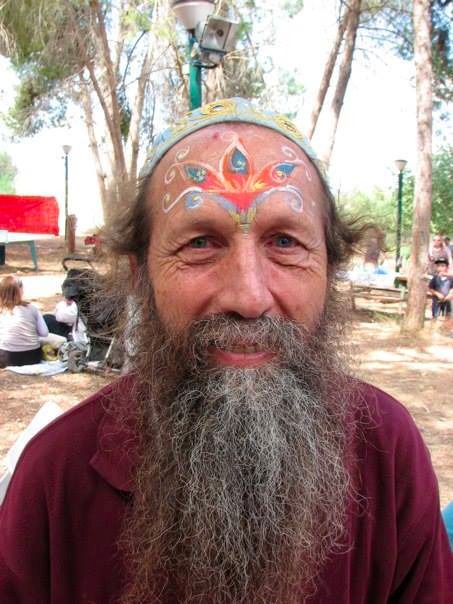 (Scroll down for the awesome-est message from Michael :) )

Sometimes there are people whose presence and light just makes your life a little brighter, a little sweeter. For me and many others, those people are Leah and Michael Golomb. You can't cross their path without receiving the highest tripped-out love-filled blessing, some much-needed encouragement or chizuk, a giggle, and/or a hug from an abba/imma figure.

So let's cut to the chase. Michael has been putting up a heroic battle against cancer (may he have a complete and speedy healing, bH!)... and it takes a seriously heavy toll on a family in every way. So while we continue to pray for his recovery (Michael Moshe Ze'ev ben Yehudit), can we please help make the financial side a little lighter?

Please awesome angels of humanity... give as much as you can now, n' spread the word... and may you be blessed that your kindess and generosity will be returned to you and your family infinitefold!

For any questions, please feel free to email me.
(Also if you, or anyone you know, is coming from NY/Chicago to Israel and can do the mitzvah by bringing a small bag of alternative meds for Michael, it would be such a help, so please be in touch.)

Shana Tova U'Metukah.
Happy New Year, and may we all be signed and sealed in the book of good life!

---> A MESSAGE FROM MICHAEL: <----

Here is a message from Michael:
i am so blown in and out at how many friends have come out to see a small country boy like me.

i just want to tell you my dear friends. it is the most most awesome awesome experience to stand before Hashem with no maybes, no if i will, if i should have, if i could have.

it is so really clear the Holy Torah says "ובחרת בחיים" "Choose Life". What an awesome experience to stand before the Master of the World, the One and Only, your awesome Abba in Heaven, your sweetest master and your dearest friend and you can just lay everything out like a sunrise on a clear spring morning.

it is really exciting. So i am asking everybody from the bottom of my heart - when you hear about what the Master is giving me to face, choosing life, finding a way and being so positive and never giving up and being that holy God soldier, pulling from the most purest yummiest spring of divine water of the holy Torah and His creation and God Himself.

i am asking all my friends and those who are not so much friends (may we become friends again) please let us drop our walls of sadness and walls of "Oy, i am so sorry" and face all our barriers and hurdles and please give me that smile, that awesome good positive light energy, the feeling that Hashem can give you and me that life energy and that He can take it away in a second.

What an awesome experience that God has tailor made that you and i need to get closer and deeper and much more in love with Him.

So again i am asking my friends, when you doven for me doven with that smile and laughter and when you see me just say "awesome, how good to see you so full of life".

may we all have, as holy Rebbe Nachman says - nourish yourself physically and spiritually, purify your blood through that magic nourishment that flows through your brain and your brain can make those clear free choices.

and the most important thing, we as the Jewish people, have the most awesome Sages and we should embrace them and love them and have guts in your unique way to listen to their kind supportive way to how to read the signposts and have guts to follow them.

Dancing down that yellow brick path straight to the "Wizard in the Emerald City" shining with those complete bricks that each person brings with his family and his self dancing in that Third Temple together. ובחרת בחיים!" "CHOOSE LIFEֱֱ ֱ!"

The word for hope in Hebrew is תקוה - tikva - which has in the middle קו - line. The only way to have that unbreakable hope to see your goal in the end and do not let anything, i mean nothing, stop you from reaching that Divine gift of the goal God has placed in front of you.

So awesome, so good. love from the crown of my head to the tippy toes of my feet, from my outer skin to the marrow of my bones.

Remember we are the most specialist and yummiest people in the world. Everyone should be a chasid of David hamelech - be real wherever you are, cry those pure tears if you are down and confused, dance with pure joy when you are up and just be tamim with Hashem.

Thank you.
From Leah: So folks, that is my guy. Need i say more??
Organizer
Nili Salem Flaks B'Simcha
Organizer
Los Angeles, CA