$ for Wild Horse Documentary
NATIVE WILD HORSES™
My name is Anne Novak and I'm making a documentary about America's mustangs in crisis called NATIVE WILD HORSES™. My Director of Photography and I need to get to Wyoming ASAP to film America's wild horses who are getting wiped out in government roundups and those still living in the wild before it's too late--before they are gone.
The Wyoming Checkerboard Roundup (Divide Basin, Adobe Town & Salt Wells) has started. They will be removing more than 800 wild horses by chasing them with choppers into traps then breaking up their families and hauling them away forever. It's brutal and cruel and paid for with your tax dollars. Help us get there with your TAX-DEDUCTIBLE donation.
(Note: GoFundMe and First Giving take 10% plus we need to give our fiscal sponsor 5% so we are including the 15% here on top of our $10K budget for this leg of the documentary film.)
All donors giving $200 or more for the documentary will be listed in the thank you section of the film credits. It takes a village and we are grateful for your support.
This documentary will make everyone who sees it want to protect our national treasures and keep them in the wild. 
Many blessings,
Anne
Anne Novak
Founder & Director
www.ProtectMustangs.org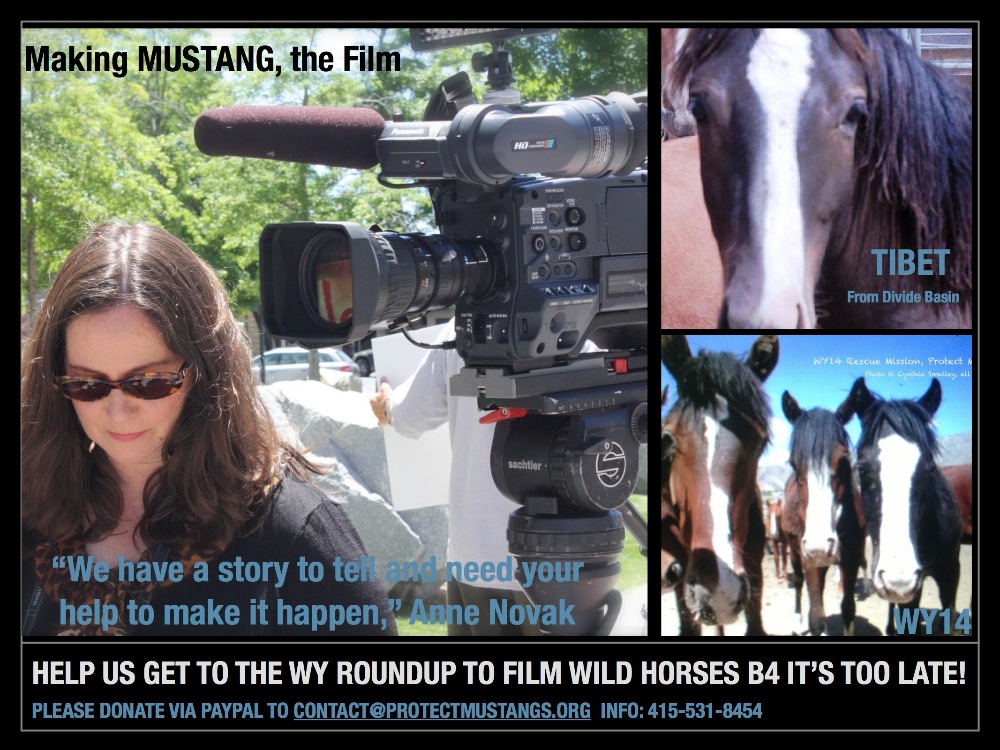 Organizer
Registered nonprofit
Donations are typically 100% tax deductible in the US.