Dear all,
My name is Bart Kolodziejczyk, and I need your help.
My friend, a brilliant
law graduate from University of Tasmania
, has always wanted to be a lawyer and help people. She is particularly interested in
medical law
, and she wants to help mistreated patients and their families by resolving medical-related disputes and cases. A few short months ago, she moved to
Melbourne to complete Certificate of Legal Practice (Solicitor)
 and to start her legal practice which ends with bar exam and becoming barrister. Completed legal training allows to be
admitted as Australian lawyer and the Officer of the Supreme Court of Victoria
. The expected admission date to the court will be
March 22, 2016
. She was mere steps away from her long-awaited dream of becoming a lawyer and practicing medical law.
Unfortunately, just before Christmas she got a
chronic headache
, along with occasional vomiting that lasted for weeks and it never stopped. Finally, she has decided to see a doctor in
January
.
She followed her doctor's advice and got a
CT scan
, which revealed a
massive tumour
on her right cerebral hemisphere
. The tumour is non-cancerous, but it must be removed. If it's not, it may cause other issues, including complete brain injury. Her imaging shows a
large right frontal meningioma that requires a stereotactic craniotomy excision of meningioma and a cranioplasty
. The doctor's advice is to
undergo surgery as soon as possible
.
She's only
24 years old
. From the size of the tumour, the doctor estimated that it has been growing for
the last five to six years – since she was 18
! The tumour showed no sign of its existence until just before Christmas.
My friend is passionate about helping others. She loves to use her legal knowledge to support different social and community causes. She is still determined to be a medical lawyer and provide legal advice to people in need. However, before she can help anyone, she needs your support.
The operation is very expensive, estimated to cost around 55,000 Australian dollars, plus additional maintenance and hospital-stay costs
. My friend recently shifted from student insurance to regular health coverage, but the provider is being very tough and refuses to cover even a percentage of the costs, as they claim she had a
pre-existing condition
(even though there were no signs of it before Christmas) and that a
12-months waiting period
will apply. Clearly, my friend and her family need your help.
Please note that my friend doesn't want her personal information to be made public, as she's worried that it may affect her legal career.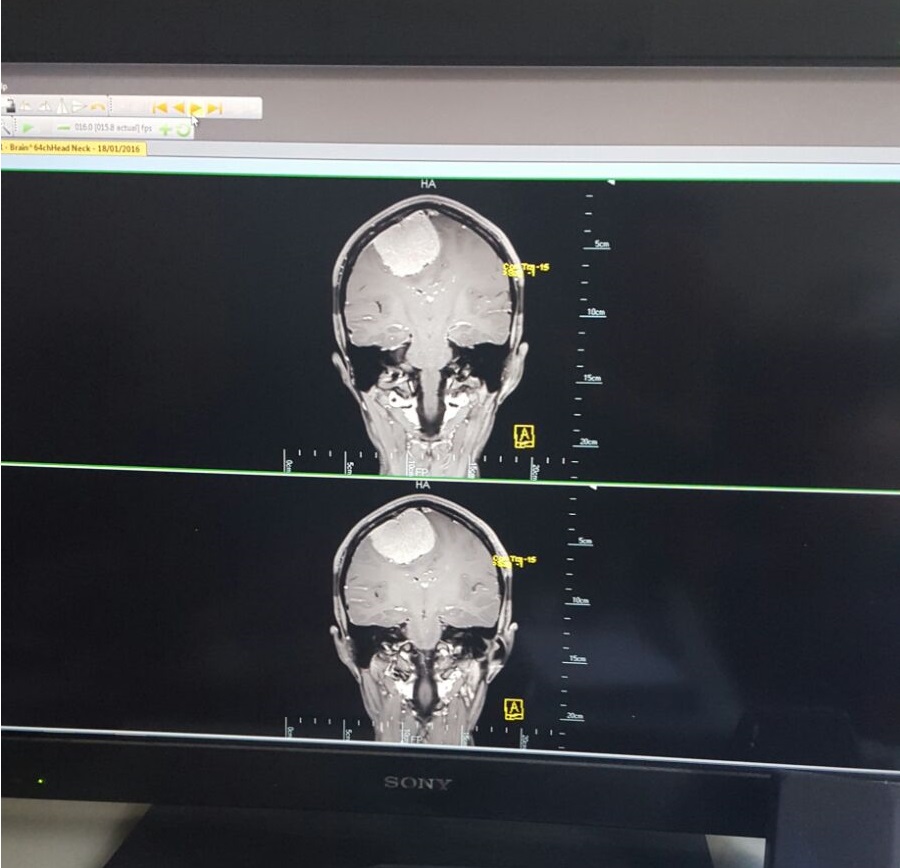 If you require more information, please feel free to contact me. I can provide more pictures and other related documents.
Every dollar counts!
Thanks a lot,
Bart