Funding Kenyan Girls Education
Hello! Welcome to Our Gofundme Page!
We are Derek and Enci! We are a young couple and a family. In 2016 We travelled to Kenya with our family where we have met a lot of kind people but the kindest of All a lady called Christine who was in charge of running a Villa where we stayed. She was the truely amazing and a very hard working women. She cleaned, she shopped for us, she was our tour guide and helped to arrange everything we needed. She was there from dawn till night every day during our stay while she had 3 daughters  in school and 1 baby at home. She always had a big smile on her face and something kind to say. She told us about her life, about Kenya and we have learnt a lot. During our stay we have visited a nearby village where people still live in little huts made by hay and mud. No clean water, no electricity. Sad to say, but it reminded me of tiny animal houses in a zoo or farm. Every village is one big family. The one we have visited had about 5-6 grown ups and about 20 kids. (some photos)
They make their income by performing to visitors like us, selling handmade jewelries and they grow potatoes, and brake rocks and sell them as well. Most of their income supports the education of usually only one child. In their case (but as we heard that is the case in every village) the oldest male child Ali.  We immediately felt we have to do something about that. They were so welcoming, friendly and poor and we felt that this just wasn't fair. We have supported charities before and try to help kids, animals, you know all the good causes. But we both felt we never knew where the money really goes. What our money really does to those causes. So we decided right there on the spot that we gonna pay Ali's tuition. We ask for His school details and got in touch with the school for their bank account.  The fee for his school for a year isn't a big chunk of money for 2 working adult and we would have given away that much to other foundations anyway. Not to mention all the junk, food, clothes or stuff we don't need take away more from our pockets than that. Why not help some one to have a chance for a better future and with that someday help someone like we did to them. We have sponsored Ali's school year in 2016/2017 'till he Graduated last year.
Yaayyy!
Then we got to thinking Who to sponsor next! We heard a lot about issues regarding African girls. Such as inequality, hygiene, marriage and education. So we went back to Christine, who by the way helped us and was our "messenger" (as village people had no internet) while we were helping Ali. We remembered She talked a lot about her girls, and the high hopes she has for their future and that She works a lot so they can all be in school. In Kenya doesn't matter if you go to public school or private you'd need to pay either way.
So We started to help Christine and her daughter out so they will be able to achieve their goals and dreams. They will have a future!
We started to sponsor them for the school year of 2017/2018 but in October of 2017 we found out that we are expecting our first baby not to mention we were in the middle of a relocation process to Australia for Derek's work. We didn't wanted to give up helping them but we realised we needed help. From one income, raising a family in an expensive country is one thing we could handle, maybe even manage to save for our baby's future education, but charity at this point was a "luxury" in our budget. Still we found ways to cut back and make it happen. It got us thinking though, why not ask our friends and families to chip in. They do support charities too, they might want to support something more real, more meaningful.  So here we are asking you to join us to help Christine and her daughter to be able to finish school. Education shouldn't be a luxury but for some it is.
This is a non-profit private project that We started on our trip and I wanted to make it bigger ever since. When I found out that I was pregnant, I made it my priority so we can support our baby and these young girls as well. The fund we gather will go straight to their schools, there for there is no chance for them to spend it on anything else. If you feel very generous and you don't wan to just chip in, you want to sponsor one of them or want us to help you find someone else who needs sponsoring please email me at [email redacted]
We need to pay their school year fees every year around mid-August. 
We can send you the copy of the invoice from the school as well if you would like to see where your money went!

So Please meet Christine's Daughters <3



This is Diana Washe. She was born on 23/05/2000, She is in Form 2.
Her hobby is biking, reading story books and swimming. When  She  
completes her studies she would like to be a Teacher or Journalist. Her School fee is: Ksh 41 400 (AUD$562) / year
This is Winnie Sarah Washe. She was born  19/01/2003, She is in Form 1. Her hobby is singing, swimming, modelling and mountain climbing.  When she finishes her studies she would like to be a Doctor. Her School fees are: Ksh 50 935 (AUD$692) /yr
This is Grace Rega Washe. She was born on 05/06/2004, Her hobby is
playing football, camping, swimming and mountain climbing. When she finishes her studies she would like to be a Mechanical Engineer or a
Lawyer. Her School fees: Ksh 50 400 (AUD$685) /yr
Every currency exchange rate difference or extra cash (if there is extra) goes towards bank transfer fees which are about $100/transfer which we are prepared to pay ourselves if we are short on funds. If there are more fund than we expected it will go towards the girls next year's fees.
On behalf of Christine and Us:
Thank You all for participating! As Christine would say " God Bless You all Beautiful people!"
Enci&Derek
Some Pictures of Ali's village in Kenya and some of Us  <3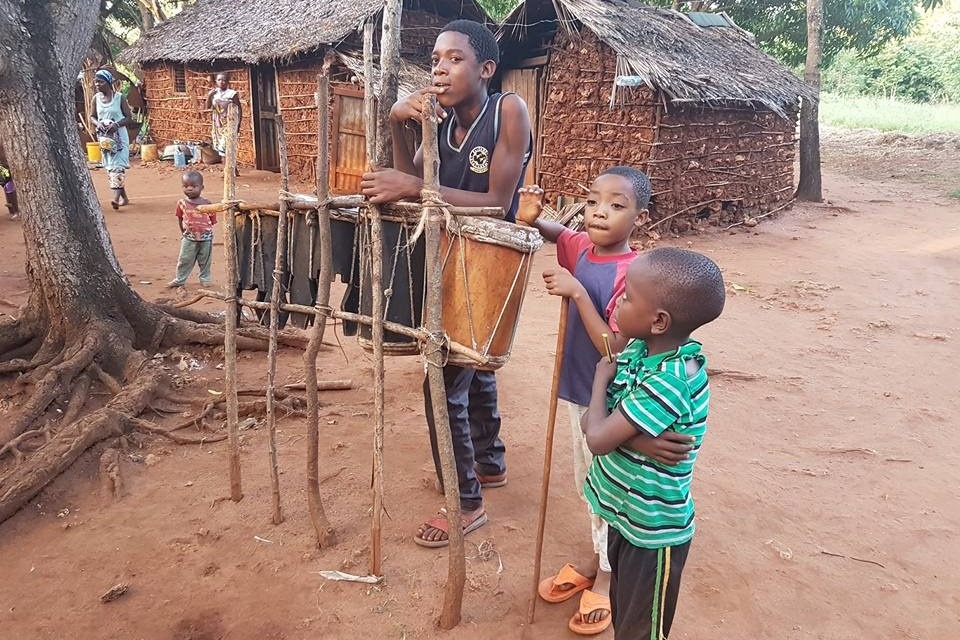 (and Christine )
Asante Sane ~ Thank You <3

Organizer
#1 fundraising platform

More people start fundraisers on GoFundMe than on any other platform. Learn more

GoFundMe Guarantee

In the rare case something isn't right, we will work with you to determine if misuse occurred. Learn more

Expert advice, 24/7

Contact us with your questions and we'll answer, day or night. Learn more