Educating and Celebrating Girls & Women in Music
Hello and Thank you for clicking on our story.
Women Songwriters Hall of Fame really needs your support to continue moving forward the initiative to advance support for women and
young ladies in music .  Women Songwriters Hall of Fame is working tirelessly to improve and  expand the scope of the music industry to be more inclusive of young women and women in the areas of songwriting, engineering, producing, composition, management and ownership.
Our Inaugural Year - June 2020 - June 2021. 
This is what we accomplished.
As many of us are aware there were daunting challenges with launching a new, nonprofit during a pandemic.
During our Inaugural year 
2020-2021

Women Songwriters Hall of Fame 
Held the first Women Songwriters Hall of Fame Awards on June 25, 2021 at the Women's Museum of the Arts in Washington, DC.  
The Honorees for 2021 were:  Roberta Flack, Valerie Simpson, Naomi Judd, The Go-Go's, Klymaxx(Cheryl Cooley –Accepting), Dawnn
Lewis, Jekalyn Carr, Dr. Veryl Howard, Bunny Hull, Tawatha Agee, Mary Chapin Carpenter and Deneice Williams.   

The evening's program was well-attended with attendees coming from California, Texas, Delaware, Boston, New Jersey, Florida, New York, Maryland, Washington, DC, Connecticut,  Rhode Island, Atlanta, Chicago, Detroit, Jamaica and The Bahamas.  The evening also exceeded
expectations during the 2019-COVID Pandemic period shift to in-person attendance.   
Some of the highs of the evening included: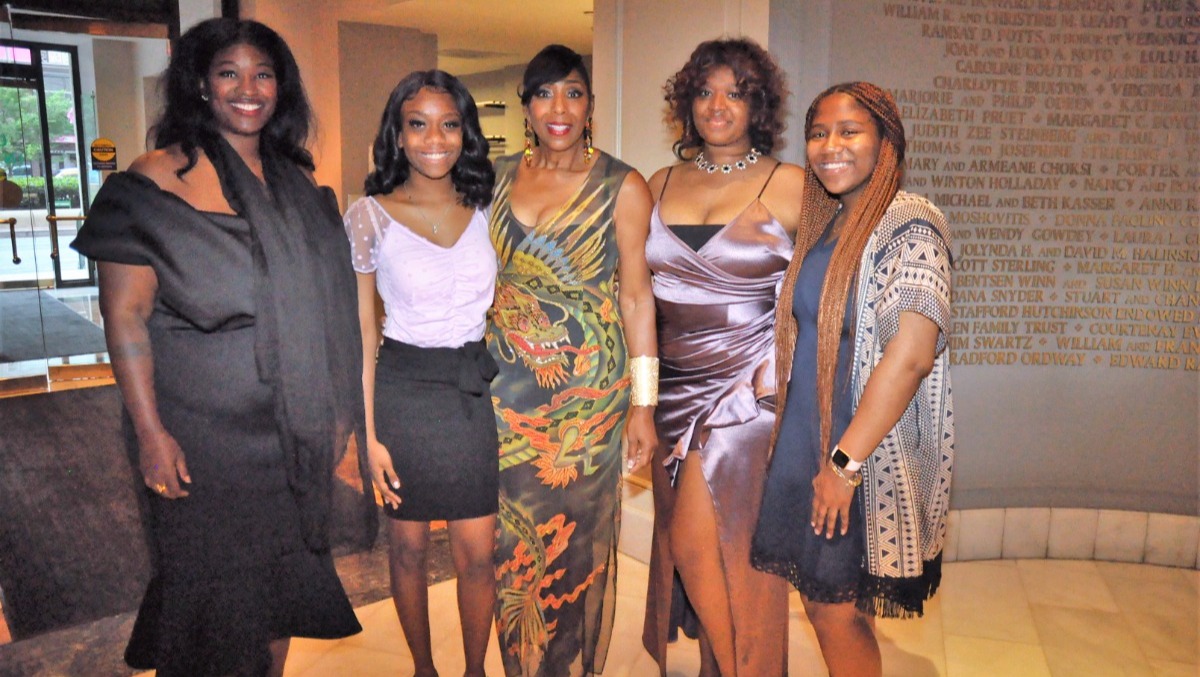 Performance by Ms. Dawnn Lewis and her surprise introduction by Mr. Byron Cage.  Ms. Dawnn Lewis also helped with the mission of
WSHOF by supporting and providing the funding (3) $2,000 for the first set of scholarships awarded by WSHOF for women who wish to pursue an education or career in music.  Two of the scholarship recipients were in attendance for the Award ceremony and were so full of enthusiasm and excitement on receiving the scholarships. 
  The evening also treated everyone to the soul-stirring performances by – Jokia and Renee Crutchfield Patterson.  Renee Crutchfield
Patterson – did an amazing job at her rendition of Roberta Flack's (The First Time I Saw Your Face). There was a saxophone player as
people came in the door, caricature drawings, trivia and gift give-away (Yes-at an award show) and swag-bags as people departed for the
evening.  
  We reached quite a few milestones on the Inaugural Women Songwriters Hall of Fame and Winter Social Mixer that was held on December 11, 2021.  The Women Songwriters Hall of Fame was able to Honor Ms. Naomi Judd in 2021 and had the honor of hearing how she used music to heal herself and the patients she worked with as a nurse at a local hospital before becoming a national singer and songwriter. Recently Toni Basil was granted the copyright to her music. 



We are living in precarious times and most of us know that music does have the power to heal.   

We need your financial donations and volunteers to help with daily ongoing tasks.
Please email to - [email redacted] to  sign up for areas of work like:  the scholarship program, the award show program, fundraising and daily operations. 

. We are in need of sponsored dollars to purchase items and services for the organization. 
. We are in need of volunteers for the Award Program and Year-Round Work within the organization 
. We are seeking items to add to the exhibit collection like:  Hats, Costumes, old instruments that were used during performance, autographed cd's, album covers, autographed photos and posters, books and other items you feel will enhance our exhibit.  

The Women  Songwriters Hall of Fame Exhibit is currently housed at the Sebrof-Forbes Cultural Arts Center, 3535 University Blvd W,
 Kensington, Maryland 20895  from June 4, 2022 - August, 2022.


2021-2022 - The 2nd Annual Women Songwriter Hall of Fame Award also brags incredible women songwriters in music who have and continue to make a difference.     Now as we come up on the 2nd Annual Women Songwriters Hall of Fame Awards, Exhibit and Scholarship Program for
2022 and the new class of Honorees that include:  Marilyn Bergman, Jody Watley, Gloria Estefan, Loretta Lynn, Doe, The Indigo Girls,
Junko Yagami, Rose Marie McCoy and Siedah Garrett. 







We really need your financial donation and support to help our non-profit organization continue to grow forward. 
Your donation of any amount from $5- $500 will help us to continue this work of elevating, celebrating and leveraging opportunities for women in music through education, scholarship and procedural advancement for opportunities in music for women. 

Thank you to our partners - The Folk Alliance and The Women's Alliance for helping to get the word out about our organization and the work we do.   We thank you for sharing the road and for your support. 

 Special thank you to Ms. Cheryl Cooley (Klymaxx) for the guitar donations, Arlene Corsano for the donated performance dress and records for Ms. Rose Marie McCoy and to the anonymous donor for the financial contribution that will be for the forthcoming scholarship to be named at the 2nd Annual Women Songwriters Hall of Fame.  

We are only as strong as our neighbors.  We can and will make a difference together. 

Please note the date of the Award Program has changed to August 27, 2022  in Washington, DC
and the same ticket link on our website can be used to purchase tickets. 

Look forward to seeing you at the upcoming WSHOF Awards in August, 2022.  
Many Blessings and continued success for all.  



Sincerely,  
Women Songwriters Hall of Fame 
www.womensongwritershalloffame.org