Earthquake Relief Fund for Lombok
✋ STOP ✋ You CAN HELP our friends in this race against time 
- 350 estimated dead
- 150,000 misplaced and the numbers are growing .
Lombok has been hit by 3 6+ magnitude earthquakes in a week. Residents urgently need water, tarps for shelter and rescue tools to recover those still missing. They have a very long road to recovery ahead .
A lot of us have enjoyed the pristine beaches and breathtaking beauty of Lombok and Gilis.  The welcoming smiles of the people of these islands and the warmth of their hospitality. 
Its time one to come together and help them get their lives to normal or at least make survival easier. 
To those who don't know me, my name is Sam Naqvi. I live in Singapore and I am raising funds because Lombok and the island of Gili Air have been my second home for a few years. I have great relationships with many families on the island through years of going there.
I've spoken to them and they have told me that their homes have gone, all their possessions. But it isn't that which is most urgent, but just basic needs such as food, water, medical supplies, tarps and tents for shelter, tools to help rebuild. This is what I will purchase with the funds- some from here or online because unfortunately things always triple in price in disaster zones.  The rest will be spent after speaking with families there directly and giving them funds for supplies. Given my close connections, those of you who know me will know I am in a position to assist affected families directly. 
I request you to please contribute to this humane cause by donating what you can... every cent counts so please be generous. $10K is a huge ask, but anything you can give will help- every dollar nearer to the final goal (or beyond) will change the lives of the people of Gili Air and Lombok.
I myself will be flying down to deliver the goods and see that every cent is utilised in the right direction, after consulting with the locals and other not-for-profits working in the area. My travel expense will be completely covered by myself and not through this fund. I aim to fly in a few weeks (early to mid-Sept) as this is urgent. If we get there sooner, I will fly sooner!
They need us - let's spread some good vibes to the beautiful people of Lombok and the neighbouring islands .
 Thank you and Good Vibes Only.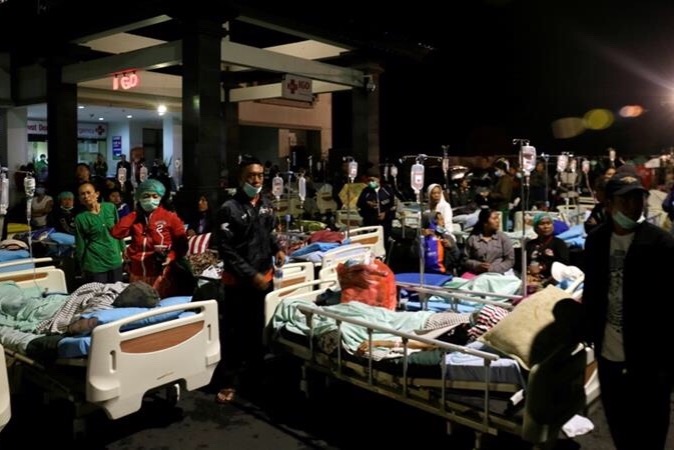 Organizer