Everyone is told to dream bigger than their circumstances, to fight for a spot in the world and follow your dreams.
Its kind of hard to do so, when the place you learn these principles of life is barely standing.
Welcome to Buwama, Uganda, East Africa, where we are trying to show 56 kids that not only does the world care about their dreams, not only are their dreams attainable BUT we are going to create an environment that makes a dream, a vision, seem real. That vision wont be through the cracks of a wooden wall either.
I chose Buwama Uganda, because its a couple of minutes away from the spot where a couple of decades ago, my father was one of these kids, a dreamer, and not only did he make it out of the system, he did it with excellence. It is with this inspiration and example - that gives me certainty that when (not if) one of these kids make it out, their story too will create a chain reaction of dreamers and ACHIEVERS in the community, who will one day contribute back to continue that chain. Afterall, where better to learn to dream, than at school.
Jan, Simon and I will be managing and facilitating this process from inception to completion.
Our ultimate aim is to rebuild the school, which lacks  any form of a toilet facility, or a kitchen (Currently soup is made for the kids on a make shift brick stone which poses danger to the structure catching a light)
We will continuously upload progress, videos and pictures of their needs, the kids, and the building. In December, we will make our way to Uganda, with the total amount made, and oversee the project and communicate the changes as they happen with you !! 
To provide:
1. Seating
2. Desks
3. Flooring
4. Learning recourses
5. Stationery
6. School fees
7. Vegetable garden
In the process we will support the local community, by sourcing their companies for the materials and labour needed for the construction of the project. So in supporting the school, supporting the community too.
"The future belongs to those who believe in the beauty of their dreams"
56 kids will leave a building feeling hope, courage, and gain knowlege everyday, to pave a path to this future.
Please help us make this a reality.
Any donation, big or small will make a difference.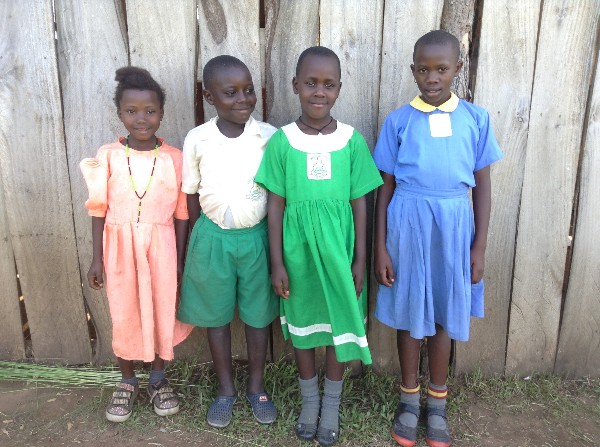 Organizer