Heart surgery for Gunther (Remy)
Gunther is a 5 month old Boxer! He was the last one born in his litter. The "runt". Like most little things he's a fighter and a pistol! He has a "steel" look that lead us to give him the nickname Remington Steel, or Remy. Gunther was born with a heart murmur. Specifically, severe pulmonary stenosis. He was seen at The University of Tennessee Vet school and was found to be a good candidate for a valvuloplasty. A balloon stent. Just like humans get! He was placed on Atenolol and needed to go back to UT in 3 months.
We took him back a few days ago. We received some good news and some not so great news. Gunther's status dropped from severe to moderate! Good news!! He's also now developed pulmonic regurgitation. The not so great news.
The valvuloplasty will open up this artery allowing blood to move easier and it's our understanding, will reduce his status 50%!!! Which means moderate stenosis will become MILD!!! The Vet also said he could lead a "normal" life! The regurgitation will still be present but per the Vet, his heart will be able to handle it.
We are so fortunate and blessed to live 15 minutes from UT's Vet school where Gunther can have this surgery.
We hope that you can help us through your donations and prayers!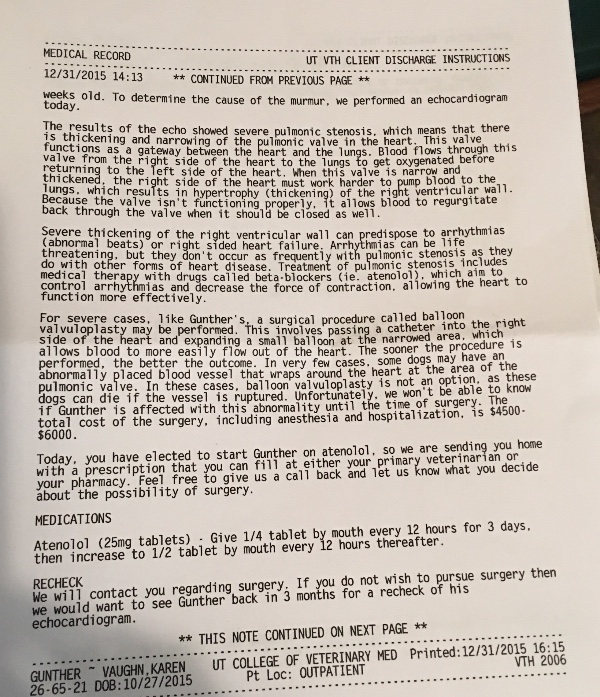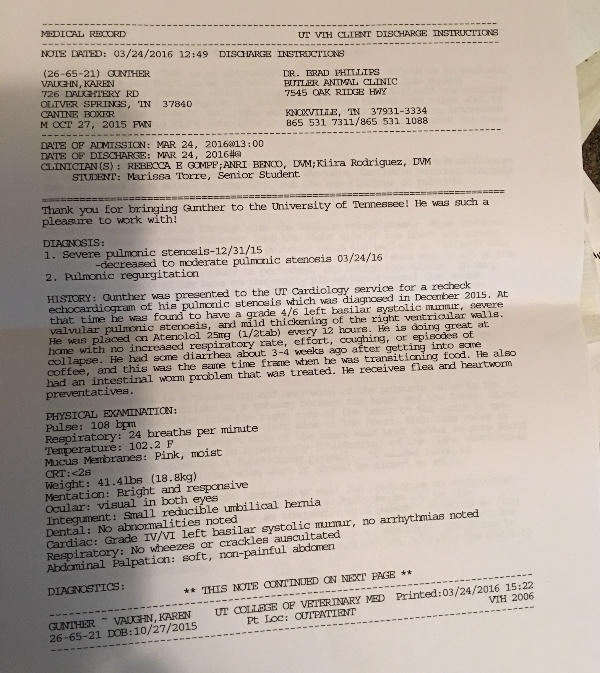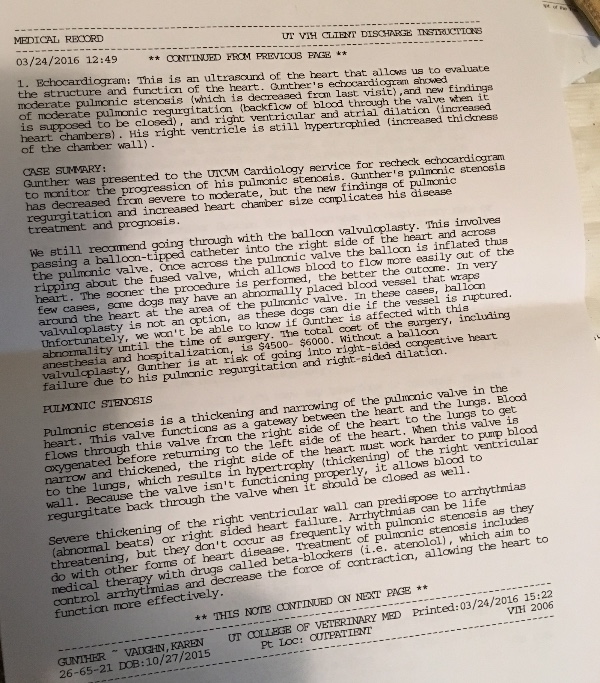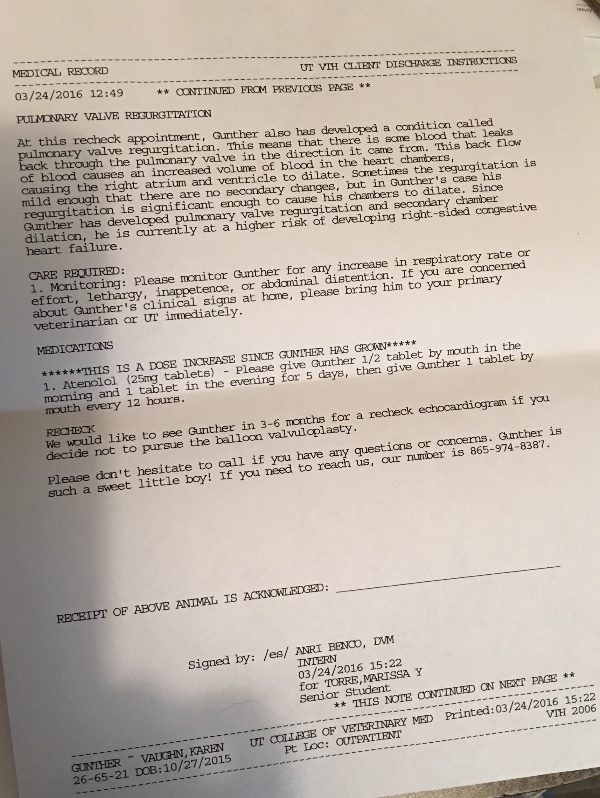 Organizer