Doug Buckland has been fighting oral squamous cell carcinoma since April 2016. After one surgery he was declared cancer free. 5 months later our world came crashing down when we were told his cancer was back and spread. Fort Wayne could not help us anymore and we were referred to the University of Chicago Medical Center. In November he started 3 types induction chemo. On January 29th he started a 10 week treatment cycle of chemo and radiation and on March 31st we went home confident cancer was not coming with us. A few short weeks later Doug developed an infection that took a lot of hope away. He can now only open his mouth 12 mm, on a good day. The average person is 35-42 mm. He has lost 30 lbs since March.
On September 13th he will undergo a 10 hour surgery to remove all tissue and some bone from his left cheek, neck, and throat. The Doctors will replace with tissue from his thigh and shin. They will also be placing a feeding tube as well as preforming a tracheotomy. Both will hopefully be removed when we come home after 2 weeks. Doug will be kept in a very strict surgical ICU. While I will be aloud to visit, I cannot stay. After surgery we will be back for check ups at least once a week. With hotels offering us a patient discount I can stay within 10 miles of the hospital. This comes at a large cost, however.
All funds raised will be used to help with hotel, food, and all travel expenses.
Please say a prayer for Doug, the girls, and myself. We are praying this is the final stretch of this terrible journey.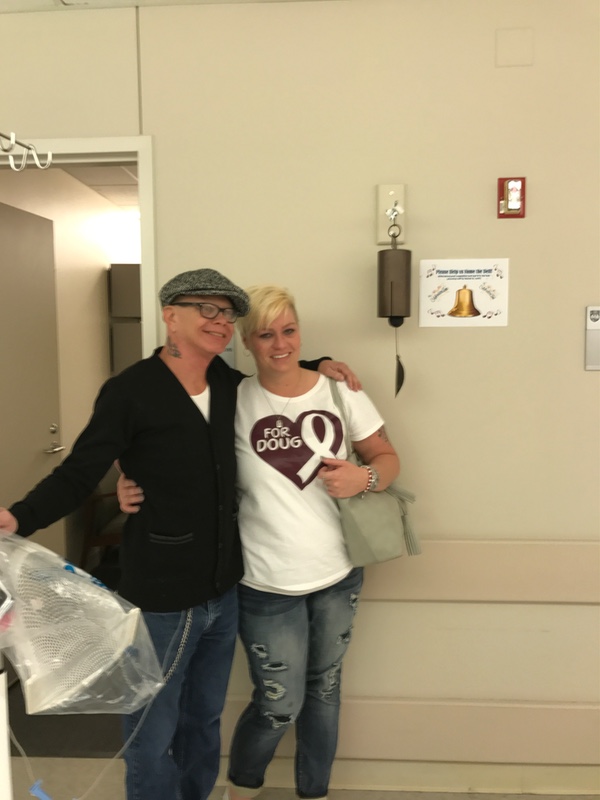 Organizer
Faye Buckland 
Organizer
Kendallville, IN